Following these five steps is the way to become a veterinary assistant in Georgia.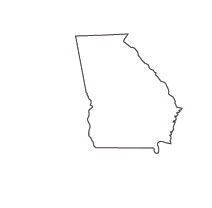 Sponsored Listings
SPONSORED LISTINGS
Featured Programs: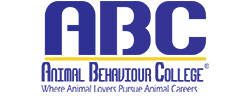 Earn your Online Bachelor of Science in Applied Biological Sciences – Preveterinary Medicine.
Selected Campus Locations:

With Penn Foster's online and accredited veterinary programs, you can learn the skills to help you take the first step toward a career working with animals.
Selected Campus Locations: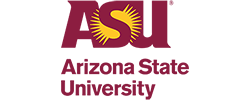 Earn your Online Bachelor of Science in Applied Biological Sciences – Preveterinary Medicine.
Selected Campus Locations:
Selected Programs:

Veterinary Assistant Careers in Georgia
According to the Bureau of Labor Statistics, a veterinary assistant in Georgia earns an average of $23,800 per year. Veterinary assistants with experience can earn even more than that average. The cities of Atlanta and Marietta feature annual veterinary assistant salaries that routinely exceed $28,000 annually. Recently, veterinary assistants in Savannah and Athens have also seen their annual salary increase to around $27,000 per year. The state of Georgia is home to 2,200 working veterinary assistants which is more than the average number across the country. New positions are opening up as there is expected to be a 6% increase in the next seven years. That will open up some jobs in the future and increase the ratio of veterinary assistants which now stands at .56 per every 1,000 people in Georgia.
What job duties position as a veterinary assistant may include:
A pet hospital, clinic or veterinary practice depends on veterinary assistants for their everyday operation. Veterinary assistants play a key role, since they are asked to perform a multitude of duties on a daily basis. This makes for a fast-paced workday in a career that offers its share of rewards.
A brief look into the variety of veterinary assistant responsibilities:
Customer interaction and scheduling appointments
Clerical and administrative work
Making records requests from other vet offices
Inventory control
Equipment cleaning
Prepping surgery room
Feeding and restraining animals
Assisting in the filling of prescriptions
Maintaining medical records
Grooming animals
Knowing special pet dietary needs
Animal walking
Those are just some of the duties asked of Georgia veterinary assistant and examples of why they are of high value to an animal healthcare team. 

1. Georgia Education Requirements
Georgia currently has no minimum educational requirements for those who wish to begin working as a veterinary assistant. Most employers still recommend that veterinary assistants hold at least a high school diploma or GED equivalency. Within some high schools, there are introductory classes, familiarizing students with the specifics of being a veterinary assistant. There are also online distance learning options and actual campuses that provide veterinary assistant programs that conclude with the awarding of a certificate. Georgia has not made it mandatory for vet assistants to hold an AVA (Approved Veterinary Assistant). However, owning an AVA can accelerate the job prospects and earning potential of a veterinary assistant in Georgia.

2. Find a Veterinary Assistant Training Program
Enrolling in a veterinary assistant training program is a way of preparing for a future career by learning the details of the job through step-by-step instruction. These training programs are taught by experienced professionals through course-based curriculums. Since the job of a veterinary assistant encompasses a wide range of duties, it is important to learn all of the necessary job skills. Class instruction includes the basics of medical terminology, breed identification, restraining techniques, administering medications, handling chemicals and much more.
A few veterinary assistant campus and online programs in Georgia:
Middle Georgia Technical College
80 Cohen Walker Drive
Warner Robins, Georgia, 31088
(478)-825-9407
Ogeechee Technical College
1 Joe Kennedy Blvd
Statesboro, GA 30458
(912) 681-5500
1197 South Lumpkin Street
Athens, GA 30602
(706) 542-3537
Finding a NAVTA approved program:
In 2010, the NAVTA (National Association of Veterinary Technicians of America) set out to make a valuable contribution by establishing a veterinary assistant approval program. No such program existed until that time. This program established criteria for a credentialed veterinary assistant and holds a great deal of value in the veterinary profession. Those who may be interested in enrolling in an NAVTA Approved Veterinary Assistant Program can find a list here. There are currently 35 approved programs within the U.S. and Canada, as well as 3 approved online programs. Georgia does not have a NAVTA accredited campus program at the current time. More information on the online accredited programs can be found here.

3. How to Become an Approved Veterinary Assistant in Georgia
Georgia does not currently have a statewide veterinary assistant program that is required to be completed. However, employers tend to look very highly on job candidates who hold a veterinary assistant credential. The VetMed Team provides a few options for veterinary assistants on their path to accreditation. Experienced and novice veterinary assistants each have options that fit their situation. The following section looks at the various ways to become an approved veterinary assistant in Georgia.
What is a Georgia approved veterinary assistant (AVA)?
The Approved Veterinary Assistant (AVA) distinction is a national certificate awarded to veterinary assistants.
What are the approved available options by the NAVTA in Georgia?
Externship Option: This is an option is geared to those who are not presently employed in a veterinary practice, but are looking for work as a vet assistant. This option provides valuable instruction in a veterinary setting, which most practices now require.
Experiential Learner: This is an option for presently employed veterinary assistants in Georgia. Those vet assistants must work 20 hours a week in a full-service veterinary practice.
Veterinary Assistant Program: This is an option for employed Georgia veterinary assistants. To qualify, vet assistants must be working in a full-service veterinary practice for a minimum of 20 hours a week.
Once you complete an approved option.
When each requirement of one of the approved options is met, then it's time to take the AVA examination for your specified program. Next, a code will be issued which allows an exam date to be set.
After passing the approved veterinary assistant examination in Georgia.
After earning a passing score on your exam, processing will start and you will receive a certificate. Congratulations are in order as you are now an approved Georgia veterinary assistant.
Staying current as a Georgia AVA.
Your Georgia AVA must undergo a two-year renewal. You must also earn 10 continuing education credits over the next 2 years and be responsible for a $10 renewal fee.
4. What's After Schooling or Becoming an AVA?
New opportunities will immediately stand before you once you have become an approved veterinary assistant in Georgia. Veterinary assistants that have passed through the necessary educational channels will have more credibility when it comes to finding a job or negotiating their pay rate. Veterinary assistants are with credentialing are becoming more and more sought-after in Georgia. Adding an approved veterinary assistant boosts the team within any Georgia animal health care facility. Here is a look at some potential employers located in the state of Georgia. 
Potential Veterinary Assistant Employers in Georgia:
VCA (Veterinary Centers of America)
VCA is a well-known name around the nation as it provides a high standard of care and prominent veterinary facility. This kind of high quality shows up throughout the many Veterinary Care Centers. Currently, there are over 750 VCA hospitals across the country. Here are a few of the Georgia VCA locations.
501 Clifton Terrace
Carrollton, GA
770-834-6671
1112 Alpharetta St.
Roswell, GA
770-993-9031
1350 E DeRenne Ave
Savannah, GA
912-355-8898
Banfield Pet Hospital
Veterinarian Warren J. Wegert once came up with a vision for veterinary medicine and that was later brought to life with the inception of the Banfield Pet Hospital in 1955. Banfield Pet Hospital has now opened up more than 900 locations throughout the United States and Puerto Rico. The hospital was based upon the premise that the best relationships are formed when people work together.
Below are the Banfield Pet Hospitals located in Georgia. 
4551 Billy Williamson Drive
Macon, GA, 31206
(478) 471-3701
223 Robert C Daniel Jr Parkway
Augusta, GA, 30909
(706) 738-1682
11132 Abercorn St.
Savannah, GA, 31419
(912) 927-0920
Vetco Wellness Centers and Vaccination Clinics inside PETCO
VETCO is made up of animal healthcare teams that offer preventative health care to pets. VETCO has made its mark by offering healthcare for pets and also helping to advance the careers of those in the veterinary field through its relationships with teaching institutions and veterinary practices.
Located in Alpharetta Gardens Petco
10980 State Bridge Road
Alpharetta, GA 30022
678-297-0673
2955 Cobb Parkway SE
Atlanta, GA 30339
770-952-9701
Located in Peachtree City Petco
1243 North Peachtree Parkway
Peachtree City, GA 30269
678-364-9212
3264 Buford Drive
Buford, GA 30519
678-714-8048
If you are short on experience when it comes to working with animals, then there is the option of volunteering or finding an internship while you are in the midst of looking for work.

5. Advancement Opportunities and Continuing Education for Georgia Veterinary Assistants
If you are presently working as a veterinary assistant, but are not an approved veterinary assistant (AVA), then now is the time to start making some career moves. Becoming an approved veterinary assistant will raise your status in the profession and broaden your options when seeking out employment at a Georgia animal healthcare facility.
This is a way of pursuing a better future in the veterinary profession. It could lead to a future transition into a veterinary technician or possibly an eventual role as an actual veterinarian.
Resources in Georgia
Georgia Veterinary Medical Association
American Veterinary Medical Association (AVMA)
The Humane Society for Greater Savannah
SPONSORED LISTINGS
Featured Programs: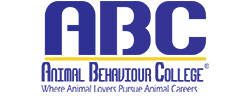 Earn your Online Bachelor of Science in Applied Biological Sciences – Preveterinary Medicine.
Selected Campus Locations:

With Penn Foster's online and accredited veterinary programs, you can learn the skills to help you take the first step toward a career working with animals.
Selected Campus Locations: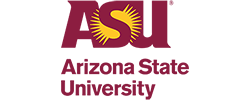 Earn your Online Bachelor of Science in Applied Biological Sciences – Preveterinary Medicine.
Selected Campus Locations:
Selected Programs: