Employment of veterinary technologists and technicians is expected to grow significantly in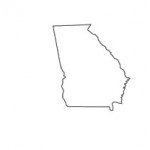 the next decade, faster than most other occupations. The best path to becoming a veterinary technician in Georgia is to attend a school with a program accredited by the American Veterinary Medical Association's Committee on Veterinary Technician Education and Activities (CVTEA). To find a school with an accredited program, click here.

SPONSORED LISTINGS
Featured Programs: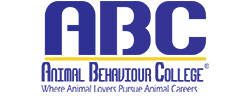 Earn your Online Bachelor of Science in Applied Biological Sciences – Preveterinary Medicine.
Selected Campus Locations:

With Penn Foster's Veterinary Technician Program, you'll learn the skills that will help you take the first step towards a career as a Veterinary Technician. (NAVTA) Approval
Selected Campus Locations: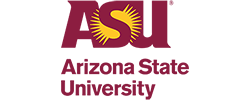 Earn your Online Bachelor of Science in Applied Biological Sciences – Preveterinary Medicine.
Selected Campus Locations:
Selected Programs:

What Does a Veterinary Technician Do?
A veterinary technician assists in many of the duties and procedures a veterinarian does every day. On any day you might assist in, or perform under supervision, dental procedures, apply splints and slings, administer anesthesia or medications, set catheters, draw blood, take x-rays, assist in surgery, and perform laboratory tests such as blood counts or urinalysis. You will also be involved in patient contact and counseling, and record keeping. Two of the less pleasant jobs involve cleaning up after the animals, and assisting in euthanasia.
If you like working with animals AND people equally, and want a job that offers new rewards and challenges, the job of veterinary technician might be for you. Most veterinary technicians work in private practice clinics, but your education will prepare you for employment in private and public research institutions, military service, humane societies and rescue organizations, veterinary teaching hospitals, livestock and equine facilities, diagnostic laboratories, and zoos and exotic animal facilities.
How to Apply
The application process varies from school to school in Georgia. All require that you have a high school diploma, GED, or acceptable home school equivalency. Some programs allow you to take some prerequisite courses while you are in high school. Others require a rabies vaccination, proof of residency/citizenship, an essay, an interview, a minimum GPA of 2.0 in high school and preparatory courses, and scores on tests such as SAT, ACT, Compass or ASSET. Still others require a drug test, a background investigation, a physical exam to prove you can withstand the rigors of the program and job (such as lifting 50 pounds), or experience working in a veterinary facility. Click here for a list of accredited schools in Georgia and their admission requirements.
What Will You Study
Veterinary technologists attend school for four years and are graduated with a B.S. in Veterinary Technology. A veterinary technician attends school on average of two to three years (for 57 to 80 credit hours) and earns an Associate's Degree in Veterinary Technology. Some of the course work to become a veterinary technician is transferrable should you want to progress toward a degree in veterinary technology, a veterinarian, or other similar fields.
Some general education courses in biology, math, chemistry, English, and humanities are required prior to admission. Once in the program, your science-based education will include courses in anatomy and physiology, biology, radiology, anesthesia, large and small animal medicine, pathology, practice management, veterinary economics, exotic animals, surgery, pharmacology, and clinical skills. Some courses have associated labs to provide you hands-on experience. The final semester focuses on an internship of approximately 500 hours in a supervised clinical setting during which you will improve your skills and learn the day to day workings of a veterinary technician. Future job contacts are often made during your internship. You will be evaluated by the supervisor at this clinic or facility.
Tuition to Become a Georgia Veterinary Technician
Most programs have tuition rates of approximately $100 per credit hour, with additional fees such as insurance, lab costs, and uniforms. Out of state tuition is two to three times higher. Georgia has reciprocity agreements with some surrounding states. Some schools have on their tuition and financial aid pages a "net price calculator," a very handy tool to estimate your costs. In a few minutes, after inputting some information such as your and your parents' financial information, and your expected living arrangements, a close estimate of your tuition will be provided. Visit each school's website for exact tuition and fees.
<!- mfunc search_btn -> <!- /mfunc search_btn ->
Financial Aid and Scholarships
The traditional financial aid for college students across the country is available to Georgia veterinary technician students: grants, loans, scholarships, and veterans benefits. One of Georgia's most popular programs is the HOPE (Helping Outstanding Pupils Educationally) program to provide assistance to eligible students. HOPE also has a scholarship program.
The Georgia Student Finance Commission is the state agency where all Georgia students can obtain financial aid assistance, including the HOPE program. Almost all financial aid applications require you to start with the Free Application for Federal Student Aid (FAFSA) website, where you can learn what types are aid are available and for which you qualify.
Warning: not all schools participate in federal student loan programs. Be sure to check very carefully the financial aid information on the website of the school in which you are interested. Every school has financial aid advisors to make the complicated process easier for you.
After You Graduate
You will be graduated with an Associate's Degree in Veterinary Technology. You will be eligible to take the VTNE (Veterinary Technician National Examination) required to become a Georgia veterinary technician. The exam is three hours long, has 150 questions, and costs $300. Only graduates from an accredited veterinary technician program may apply for the VTNE, which is why it is important that you attend an accredited school. Once you graduate and pass the VTNE, you are qualified to begin work.
The Georgia State Board of Veterinary Medicine handles licensure of veterinary technicians. Georgia has no state board exam required to become a veterinary technician.
A veterinary technician must complete ten hours of continuing education every two years, five of which may be completed online.
The Job and Its Pay
To begin your job search, use your contacts and experiences made during your previous experience, and during labs and the internship. Your search is made easier with some excellent website resources.
Georgia Veterinary Technician and Assistant Association
Georgia Veterinary Medical Association
National Association of Veterinary Technicians in America
Vet Tech Life, an online journal for veterinary technicians
According to the Bureau of Labor Statistics (BLS, 2013), employment of veterinary technologists and technicians is expected to grow 30% nationally through the year 2022. The average pay in Georgia for veterinary technologists and technicians is $27,600.
Regional average pay (click the radio button for One occupation for multiple geographical areas):
| | |
| --- | --- |
| Athens-Clarke County, GA | $28730 |
| Atlanta-Sandy Springs-Marietta, GA | $28280 |
| Augusta-Richmond County, GA-SC | $28540 |
| Chattanooga, TN-GA | $24290 |
| Gainesville, GA | $25380 |
| Savannah, GA | $28330 |
| North Georgia nonmetropolitan area | $24340 |
| Middle Georgia nonmetropolitan area | $24050 |
| East Georgia nonmetropolitan area | $18420 |
| South Georgia nonmetropolitan area | $31800 |
Resources for a Potential Vet-Technician
Georgia Veterinary Technician and Assistant Association
Georgia Veterinary Medical Association
National Association of Veterinary Technicians in America
Vet Tech Life, an online journal for veterinary technicians