The road to becoming dog groomer may seem complicated at first, but if you follow this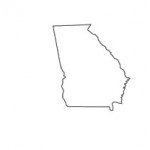 step by step guide you will find out that the process is relatively simple. First of all, what makes you want to be a dog groomer? If you find that you are wishing you could spend your days with a dog, then you might be heading in the right direction career wise. Check out the following instructions and you will be a dog groomer in no time!
SPONSORED LISTINGS
Featured Programs: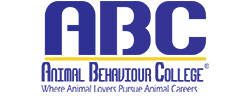 Earn your Online Bachelor of Science in Applied Biological Sciences – Preveterinary Medicine.
Selected Campus Locations:

With Penn Foster's Veterinary Technician Program, you'll learn the skills that will help you take the first step towards a career as a Veterinary Technician. (NAVTA) Approval
Selected Campus Locations: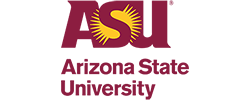 Earn your Online Bachelor of Science in Applied Biological Sciences – Preveterinary Medicine.
Selected Campus Locations:
Selected Programs:

What the Job Consists Of
The job of a dog groomer can be challenging at times. You will quickly find that you are responsible for ensuring that the dog is not only looking its best, but also in good health. You will do a check to make sure that the dog's skin, fur and ears are healthy. If you see something like a rash, then you will need to send the dog to a veterinarian. If the dog is in good health, then can move on to the cleaning process, which will involve shampooing the fur, cleaning the ears and nails, and trimming the nails and fur of the dog.
<!- mfunc search_btn -> <!- /mfunc search_btn ->
Pay Scale Ranges
On average, you can make about $38,000 as a dog groomer in the state of Georgia. This is high compared to many other states. When you first start out, you will probably start out at about $20,000, and once you have some experience, you wages per year can go as high as $60,000!
Schooling Requirements
While there are no required school courses that you must take to become a groomer, there are several avenues that you can take to get formal training.You can also consider an informal option where you shadow a more experienced groomer. This will require more networking, but it could lead to invaluable experience in a hands on environment.
There are three major grooming schools in Georgia. You will need to keep in mind that these schools are all located near Atlanta, so being within driving distance of this area is incredibly important to your prospective career.
Resources For Potential Georgia Dog Groomers
There are many great options for finding employment in the state of Georgia. If you are interested in checking out various groomer locations in your area, then http://www.findagroomer.com/groomers/Salon_and_Shop_Groomers/United_States/Georgia/ is a great resource. It will give you information on grooming locations near you for employment inquiries.
For opportunities to work in this field as well as to volunteer with dog in need, check out the Georgia humane society websites based on location: for NE Georgia, https://www.humanesocietyofnortheastgeorgia.org/; and for Atlanta, http://atlantahumane.org/.