Becoming a veterinary assistant in Colorado can be accomplished by completing each of the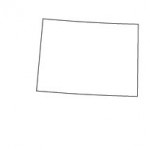 following steps.
1. Colorado Education Requirements
2. Find a Veterinary Assistant Training Program
3. Ways to become an Approved Veterinary Assistant in Colorado
4.Post-Education and becoming an AVA
5. Continuing Education and Advancement Opportunities for Colorado Veterinary Assistants
Sponsored Listings
SPONSORED LISTINGS
Featured Program:

If you love working with animals, take the first step toward a new career as Veterinary Assistant with the NAVTA-approved Veterinary Assistant program at Penn Foster. Take affordable classes online - at your own pace - and apply what you've learned through a hands-on externship training at a veterinary practice of your choosing.
Selected Campus Locations:
Veterinary Assistant Careers in Colorado
The average salary for a veterinary assistant in Colorado is currently $24,530 annually, according to the U.S. Bureau of Labor Statistics. However, earning potential is higher in major Colorado cities as annual salaries exceed the $29,000 mark in Denver, Colorado Springs, Boulder, Aurora and Westminster. There are more job openings expected each year as the growing need for veterinary assistants is expected to amount to a 22% increase in new jobs over the next seven years. The highest concentration of veterinary assistants is currently located in Denver while Aurora and Lakewood are not far behind. Colorado is right around the national average for veterinary assistant salaries, although that is expected to increase with the introduction of new jobs expected throughout the state each year. There are currently .26 veterinary assistant jobs for every 1,000 Colorado residents.
What your position as a veterinary assistant may include:
An animal healthcare facility relies on the assistance of veterinary assistants in a variety of ways. There are a number of important daily tasks that a veterinary assistant carries out to make sure the entire operation runs efficiently. Veterinary assistants make valuable contributions to animal healthcare teams and make the jobs of all those around them easier to manage.
A quick glimpse into some of the responsibilities of a veterinary assistant:
Answering customer calls, scheduling appointments
Managing client histories
Discharging clients at appropriate times
Making contact with other veterinary facilities for records requests
Inventory control
Sterilization of equipment and instruments
Disinfecting animal cages
Helping to fill scripts
Preparing all examination rooms properly
Maintaining accurate and updated records
Overseeing specific dietary needs of animals
Animal walking duties
There are a host of other job assignments that allow veterinary assistants to play an integral role in any Colorado animal healthcare facility

1. Colorado Education Requirements
Colorado has not issued any set of educational requirements or guidelines for veterinary assistants. However, animal healthcare facilities generally look for veterinary assistants who have earned a high school diploma or GED equivalency. There are select Colorado high schools that offer introductory classes for those who are looking to pursue a career as a veterinary assistant. There are also other educational avenues to take on the way to becoming a veterinary assistant. Certificate programs are available throughout the state at numerous post-secondary schools. Another option exists in the form of online courses which serve the same purpose of preparing candidates to become a Colorado veterinary assistant. Earning an AVA (Approved Veterinary Assistant) certification is not required to work Colorado, although it enhances job opportunities as well as the potential for a higher pay rate.

2. Find a Veterinary Assistant Training Program
To become a veterinary assistant, one must be capable of handling a multitude of duties. This can all be learned through a detailed curriculum at a veterinary assistant program. That extends to professional instruction on subjects such as breed identifications, medical terminology, prepping specimens for lab exams, post-operative care, administering medications and much more. These are all valuable job skills that are used on a daily basis by veterinary assistants that are part of animal healthcare teams within the state of Colorado.
 Here is a look at some veterinary assistant campus and online programs located in Colorado:
Colorado Academy of Veterinary Technology
Address: 2766 Janitell Rd.
Colorado Springs, CO 80906
Phone: (719) 219-9636
Community College of Denver
Lowry Campus
1070 Alton Way
Denver, CO 80230
Program Chair/Director: Shannon Burkhalter
Contact: 303-365-8300
Pima Medical Institute-Colorado Springs
3770 Citadel Drive North
Colorado Springs, Colorado, 80909
(800) 477-7462
Pickens Technical College
500 Airport Blvd
Aurora, Colorado, 80011
(303) 344-4910
Finding a NAVTA approved program:
The National Association of Veterinary Technicians in America (NAVTA) identified an increasing need to implement a veterinary assistant approval program and that wound up being introduced in 2010. The NAVTA is well established in the animal health care industry and has set the groundwork for what is expected of credentialed veterinary assistants.
Individuals who are interested in learning more about attending a NAVTA Approved Veterinary Assistant Program can find a list here. There are currently 35 NAVTA approved programs located throughout the United States and Canada, in addition to three online programs. One of those three accredited programs is located within the state of Colorado.

3. Ways to Become a Certified Veterinary Assistant in Colorado
Colorado and the NATVA have not instituted a state program that veterinary assistants are required to complete before obtaining employment. However, options are available for Colorado residents to become an approved veterinary assistant. There is coursework available online, in addition to the option of working with the VetMedTeam. Veterinary assistants, who are currently working but not approved, can now earn their very own an AVA (Approved Veterinary Assistant) certificate. The next section runs down the requirements needed to become an approved Colorado veterinary assistant
What is a Colorado approved veterinary assistant (AVA)?
The title of Approved Veterinary Assistant (AVA) is a national certification for veterinary assistants.
What are the approved available options by the NAVTA in Colorado?
Externship Option: Individuals who are not currently working in a veterinary practice, but are seeking employment qualify for this option. This route provides pre-employment training, which is typically required to work at a pet clinic or animal hospital.
Experiential Learner: Those who are already employed as a veterinary assistant in Colorado qualify for this option. Candidates are required to be working at least 20 hours per week in the role of a veterinary assistant.
Veterinary Assistant Program: Colorado veterinary assistants that are employed in a full-service veterinary practice meet the qualifications for this option. A 20-hour per week minimum in the capacity of vet assistant is required.
Once you complete an approved option.
The completion of one of the previously mentioned options affords you the right to take the AVA examination that aligns with your designated program. This means you can now set the appropriate examination terms and conditions in Colorado.
After passing the approved veterinary assistant examination in Colorado.
Once you earn a passing score on the exam, you will be processed in the system and provided access to your documenting certificate. Congratulations, you have completed the requirements to become an approved Colorado veterinary assistant.
Staying current as a Colorado AVA.
Your Colorado AVA will need to be renewed every 2 years. You must also show 10 continuing education credits in the span of two years, and also pay a $10 renewal fee.
4. What's After Schooling or Becoming a CVA?
Once all the educational requirements have been satisfied, it's time to go to work. Colorado is expected to have one of the largest percentages of growth in veterinary assistant jobs over the next seven years. That means that Colorado veterinary practices will be looking to hire veterinary assistants with documented training.
Potential Veterinary Assistant Employers in Colorado:
 VCA (Veterinary Centers of America) The VCA is a nationally-known organization that is committed to providing quality animal care. The VCA now features 24 locations within the state of Colorado. Here are just a few of those locations throughout Colorado.
VCA Douglas County Animal Hospital
531 Jerry Street
Castle Rock, CO
303-688-2480
1290 S. Colorado Blvd.
Denver, CO
303-757-5646
 VCA Mountainview Animal Hospital
5790 East County Line Place
Highlands Ranch, CO
303-850-9789
Vetco Wellness Centers and Vaccination Clinics inside PETCO VETCO provides preventative animal health care for pets within various PETCO locations. VETCO has established affordable health care options for all kinds of pets. VETCO also helps advance the careers veterinary professions through its relationships with animal healthcare practices and teaching institutions.
Located in Denver Petco
10355 Federal Blvd.
Denver, CO 80260
720- 887-5723
Located in Lakewood Petco
475 S. Wadsworth Blvd.
Lakewood, CO 80226
303- 985-0050
Located in Colorado Springs Petco
3050 N. Powers Blvd.
Colorado Springs, CO 80922
719- 637-8777
Located in Boulder Petco
2480 Arapahoe Ave.
Boulder, CO 80302
303- 544-1888
Banfield Pet Hospital Banfield Pet Hospital first opened its doors in 1955 and has since expanded all over the United States with over 900 locations. The hospital was built on the notion of working together. .
Here are a few of the Banfield Pet Hospitals which are located in the state of Colorado
Banfield Headquarters Arvada
5285 Wadsworth Bypass
Arvada, CO, 80002
(303) 467-2095
Banfield Headquarters Superior
402 Center Dr
Superior, CO, 80027
(303) 543-3907
Banfield Headquarters Westminster
10460 Town Center Dr
Westminster, CO, 80021
(303) 465-3708
There is also the option of volunteering or interning for those inexperienced individuals who are looking to begin a career as a veterinary assistant.

5. Continuing Education and Advancement Opportunities for Colorado Veterinary Assistants
If you are now employed in the state of Colorado as a veterinary assistant but are not approved, this could be your opportunity to advance in the veterinary field. A certification as a veterinary assistant showcases your training, education and drive. It will also make a great contribution to the quality of the veterinary field in Colorado.
A certification can help you advance your career and that could mean landing more advanced jobs in the veterinary field. Building your veterinary education can continue and lead to future opportunities as a vet tech or even a veterinarian.
Resources in Colorado
Colorado Veterinary Medical Association
Humane Society of the South Platte Valley
American Veterinary Medical Association (AVMA)
Humane Society Pikes Peak Region
Colorado Association of Certified Veterinary Technicians
SPONSORED LISTINGS
Featured Programs:

With Penn Foster's Veterinary Technician Program, you'll learn the skills that will help you take the first step towards a career as a Veterinary Technician. (NAVTA) Approval
Selected Campus Locations: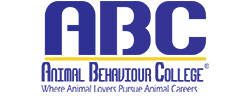 Earn your Online Bachelor of Science in Applied Biological Sciences – Preveterinary Medicine.
Selected Campus Locations: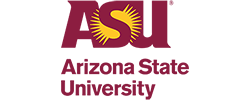 Earn your Online Bachelor of Science in Applied Biological Sciences – Preveterinary Medicine.
Selected Campus Locations:
Selected Programs: