In 1972 the American Veterinary Medical Association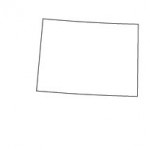 (AVMA) created the Committee on Veterinary Technician Education and Activities (CVTEA). The Committee was charged with accrediting programs that adequately educate technologists and technicians capable of assisting veterinarians. The governing body for certified veterinary technicians in Colorado is the Colorado Association of Certified Veterinary Technicians
SPONSORED LISTINGS
Featured Programs: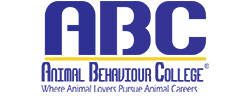 Earn your Online Bachelor of Science in Applied Biological Sciences – Preveterinary Medicine.
Selected Campus Locations:

With Penn Foster's online and accredited veterinary programs, you can learn the skills to help you take the first step toward a career working with animals.
Selected Campus Locations: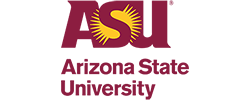 Earn your Online Bachelor of Science in Applied Biological Sciences – Preveterinary Medicine.
Selected Campus Locations:
Selected Programs:

What Does a Veterinary Technician in Colorado Do?
Your education will prepare you to assist the veterinarian as surgical and procedural assistant, laboratory technician, patient coordinator, record keeper, radiologist (x-rays), anesthetist, and many other duties. Jobs exist working for clinics, hospitals, non-profit organizations (rescue centers or humane societies), government, research, zoos, and the military. The seven Colorado programs provide exposure to a variety of animals: zoo animals (variable types); farm animals (cattle, horses, sheep, goats, pigs, llamas); exotic animals (snakes, lizards, turtles, owls, eagles, hawks, vultures); lab animals (rats, mice, guinea pigs); and, of course, pets (ferrets, hamsters, birds, cats and dogs), though not all these in every program.
Veterinary technicians can also specialize in these disciplines:
Dental Technician

Anesthetist

Internal Medicine

Emergency and Critical Care

Behavior Technician

Zoological Medicine

Equine

Surgery

Clinical Practice

Nutrition

Clinical Pathology
(Click here for more information on these academic specialties.)
<!- mfunc search_btn -> <!- /mfunc search_btn ->
Colorado Veterinary Technician Types
There are 217 accredited programs in the United States, with seven in Colorado. Three classifications exist: full, initial and probationary. Full accreditation means that the program has met all the standards set by the CVTEA for a period of five years or more. Initial accreditation means that a program is new (five years or younger) and is making acceptable progress toward full accreditation. Probationary accreditation means that a program has deficiencies, but those are correctable within two years. All three classes of programs are officially accredited. A graduate from any of these programs is eligible to take the veterinary technician national examination.
Locations and Classification of Accredited Colorado Programs
Denver (2 with full accreditation)
Colorado Springs (1 with initial accreditation, 1 with full accreditation)
Glenwood Springs (full accreditation)
Fort Collins (probationary accreditation)
Aurora (initial accreditation)
(For a list of Colorado's seven accredited programs, click here)
Application to an Accredited Program
Depending on your high school education, you may be prepared to begin your education as a veterinary technician right after graduation. Some schools accept a GED. Some require an entrance exam. Visit each school's website for application guidelines and admission requirements.
What You Will Study
Because veterinary medicine is a science, there is a heavy emphasis on hard sciences. Typical course work includes basic math, chemistry and biology, some of which you might have completed in high school or can take at a local community college. Some programs require a more rounded education to include courses in human relations, psychology, technical writing, and public speaking.
More specific course work includes:
Anatomy and physiology

Anesthesiology

Nursing

Parasitology

Microbiology

Veterinary math

Hematology

Terminology

Radiology

Dentistry

Courses related to individual animals
Colorado Internships
Colorado programs require an internship the final few weeks or quarter at local clinics and facilities working with live animals in real medical situations. The programs partner with hundreds of clinics and facilities around the state (some out of state as well). Click here for specific curricula, a list of accredited schools, required course work, and internships available.
Types of Colorado Internships:
Small animal hospitals

Large animal hospitals

Zoos

Laboratory animal/research facilities

Veterinary teaching hospital

Rescue facilities

Emergency clinics
Examples:
Littleton Equine Medical Center (8025 S. Santa Fe Dr., Littleton, CO 80120; 303-794-6359)

Denver Zoo (2300 Steele St., Denver, CO 80205; 720-337-1400)

VCA Alameda East Veterinary Hospital (9770 East Alameda Ave., Denver, CO 80247; 303-366-2639)
How Much Does it Cost and How Long Does it Take?
Programs range from 18 months to two years. Some allow you to spread it out over three years. Some charge more for out of state tuition. For the entire program, tuitions range from $6,000 to $30,000. Fees are commonly $2,000 to $3,000 for books and supplies (for example, your own stethoscope, lab coat, thermometer, scrubs, etc). Living and transportation expenses are variable and depend mostly on whether you live at home, on or off campus, and how much you travel.
Every school's website has financial aid information. Most of the traditional college financial aid packages (federal loans and grants, and the GI bill) are available to students in the veterinary technician programs.
Scholarships available from local philanthropic organizations, large business or private foundations can be found in books and myriad websites listing the many organizations assisting students seeking financial aid. The American Kennel Club and the Hartz Mountain Corporation provide annual scholarships specifically for veterinary technician students.
Job Prospects and Potential Pay
You will graduate with an Associate of Applied Science Degree in Veterinary Technology and will be eligible to take the National Veterinary Technician Exam. Job prospects are bright. The United States Department of Labor, Bureau of Labor Statistics (BLS) estimates the employment of veterinary technologists and technicians will continue to grow 30% annually through the year 2022. The average annual pay for technologists and technicians in Colorado was $31,490 (BLS, May 2013)
Regional Colorado Salaries
City/Area                        Average annual salary (May 2013)
Denver                            $31,180

Boulder                           $32,380

Ft. Collins/Loveland        $32,230

Colorado Springs            $32,620

Grand Junction               $27,500

Pueblo                            $25,580
(Pay ranges higher at universities, government and research facilities.)
Potential Employers
Colorado State University Veterinary Teaching Hospital (Fort Collins)
Animal Eye Center (Loveland)
Dumb Friends League (Denver)
Arapahoe Animal Hospital (Boulder)
VCA Anderson Animal Hospital (Lakewood)
Banfield Pet Hospital (Colorado Springs)
Denver Zoo (Denver)
Humane Society (Pueblo)
Testing and Credentials
The Veterinary Technician National Examination (VTNE) is an exam administered by the American Association of Veterinary State Boards. To qualify for the exam you must have a degree from an AVMA/CVTEA accredited veterinary technician program. The exam is three hours long, has 150 questions, and costs $300. If you take the exam in Colorado, results will automatically be forwarded to the Colorado Association of Certified Veterinary Technicians (CACVT), the organization that handles certification and maintenance of certification requirements the rest of your career in Colorado. The two Colorado programs that reported their students' pass rate of the VTNE on their first attempt was above the national average of 74%.
You Passed What's Next?
Your internship performance and contacts made there are really the beginning of your job search. Some schools help with resume writing and interview skills. The CACVT has a job posting page sorted by the five major geographic regions of the state. The National Association of Veterinary Technicians in America (NAVTA), an organization that represents and promotes the profession of veterinary technician, also has a career center page on their website.
(The CACVT website has guidelines and requirements for the required continuing education to keep your certification current.)
Colorado Associations and Organizations to Keep You Current
Colorado Association of Certified Veterinary Technicians
Colorado Veterinary Medical Association
Further Career Posibilities
The veterinary technician program usually takes two years, during which you will earn an associate's degree. The veterinary technology program is a four-year commitment and results in a bachelor's degree. The career prospects and pay for a technologist versus a technician are somewhat better and more varied, with more technologists employed in research-related jobs. Credits earned in the technician program can be applied to the technology degree, at the discretion of each individual school.