The career of a dog groomer in the state of Colorado is one that provides brand new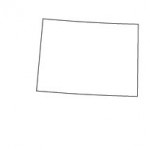 experiences each day. This profession is always in demand as dog owners have developed a constant need to keep their dogs stylish and healthy. Dog groomers in Colorado provide a valuable service that offers steady work and a competitive pay. There are also a wide selection of places that Colorado dog groomers can work, ranging from high end grooming shops to animal shelters.
SPONSORED LISTINGS
Featured Programs: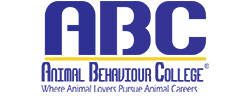 Earn your Online Bachelor of Science in Applied Biological Sciences – Preveterinary Medicine.
Selected Campus Locations:

With Penn Foster's Veterinary Technician Program, you'll learn the skills that will help you take the first step towards a career as a Veterinary Technician. (NAVTA) Approval
Selected Campus Locations: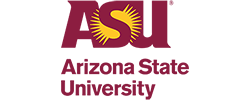 Earn your Online Bachelor of Science in Applied Biological Sciences – Preveterinary Medicine.
Selected Campus Locations:
Selected Programs:

Education Requirements
To become a professional dog groomer, it is not necessary to have earned a high school diploma or GED equivalency. Either of those certifications are helpful during the training process, although neither one is mandatory. Once accepted, dog grooming students will need to meet all the requirements as stated in the curriculum. Practicums, skill assessments, and written tests need to be completed with passing marks in order to earn the distinction of Colorado professional dog groomer.
<!- mfunc search_btn -> <!- /mfunc search_btn ->
Potential Pay
In the state of Colorado, the yearly salary of a professional dog groomer ranges from $21,000 to $37,000. Salary specifications usually depend on experience, location and the type of grooming establishment. Starting salaries for dog groomers are generally higher in larger cities throughout the state of Colorado.
Duties as a Professional Groomer
A professional dog groomer possesses a broad knowledge base of dog characteristics in addition to having a firm grasp of all of the grooming procedures affiliated with the job. Combing, clipping, cutting and trimming are all integral procedures that are part of the job. Dog groomers in Colorado use a variety of techniques in each of those aforementioned procedures.
There are many instances when dog owners will request certain styles or cuts and dog groomers are expected to carry out each request with exact precision. There are certain clipping and cutting patterns which require the use of clippers while others require the use of barber shears. Prospective dog groomers are expected to master various cutting patterns and use the appropriate one on specific breeds of dogs.
There are also techniques that go beyond grooming and cater towards the dog's temperament. Calming a dog for the grooming process can be just as crucial as using the right cutting technique. Different breeds of dogs have a tendency to be more problematic and that is where these skills can be most effective.
Colorado dog groomers also learn which breeds require certain techniques. Hand-scissoring is a technique used on dogs with longer hair while hand-stripping is a way to remove coats that are a bit coarser.
Dog groomers are also expected to bathe dogs, providing different treatments which often depend on the owner's preference. Standard bathing products differ from one establishment to the next and a professional dog groomer is capable of adjusting accordingly. Nail clipping is one more task that falls under the responsibilities of a dog groomer. There are certain methods to this procedure, much of which depends on the size and temperament of the dog.
A professional dog groomer in Colorado will acquire a wide array of skills that meet all the demands that are included in the dog grooming process.
Colorado Resources
Colorado Dog Groomers Information
This site provides an abundance of information for all dog owners, enthusiasts and groomers in the state of Colorado.
American Kennel Club (AKC)
This club needs little introduction as it is recognized around the world. Colorado dog owners can register their dogs with the American Kennel Club while also learning a wealth of valuable information that is regularly dispensed by the AKC.
National Dog Groomers Association of America
This association provides resources that enable dog groomers to stay on top of the latest industry trends and ascertain valuable information about the dog grooming industry. Colorado dog groomers can further their knowledge with a membership to this association.
This is a publication that caters to dog enthusiasts and professionals in the dog grooming industry. Based out of Denver, this is a resource that can be used by all Colorado professionals.