Becoming a veterinary assistant in the state of California can be accomplished by following each of the steps in this process.
1. California Education Requirements
2. Finding a Veterinary Assistant Training Program
3. Ways to become an Approved Veterinary Assistant in California
4. Post-Education and becoming an AVA
5. Advancement Opportunities and Continuing Education for California Veterinary Assistants
Sponsored Listings
SPONSORED LISTINGS
Featured Program:

If you love working with animals, take the first step toward a new career as Veterinary Assistant with the NAVTA-approved Veterinary Assistant program at Penn Foster. Take affordable classes online - at your own pace - and apply what you've learned through a hands-on externship training at a veterinary practice of your choosing.
Selected Campus Locations:
Potential Pay and Salary Expectations
The average salary for a veterinary assistant in California stands at $29,120 per year, according to the U.S. Bureau of Labor Statistics. In some cities, veterinary assistants can earn much more than that statewide average. San Francisco veterinary assistants earn up to $43,358 per year while many other California cities offer annual salaries up wards of $40,000 per year. Los Angeles, San Diego and Monterey are just a few cities that fall into that category where earning potential is higher than the state average.
New job openings are on the rise in the state of California as there is expected to be a 19% increase in veterinary assistant positions over the next decade. That kind of long-term growth translates into career stability and job security. There are currently more than 10,000 veterinary assistants throughout California with the highest concentrations. Meanwhile, unemployment among veterinary assistants nationwide is 4.0% and California checks in below that national average. The national average of full-time veterinary assistants is 77%.
What your position as a veterinary assistant may include:
For any animal healthcare facility to run efficiently, it must rely on veterinary assistants. A veterinary assistant is a versatile worker who is entrusted with a host of duties and responsibilities. Veterinary assistants make the jobs of everyone around them easier by attending to a multitude of job assignments.
A quick glimpse into some of the responsibilities of a veterinary assistant:
Front desk duties (taking calls, scheduling appointments)
Manage client records
Discharging clients
Contacting other veterinary facilities for records requests
Inventory control
Sterilizing and sanitizing instruments
Disinfecting and cleaning cages
Assisting in the filling of prescriptions
Prepping examining rooms
Updating medical records
Working knowledge of specific dietary needs
Overseeing animal walking
There are a host of other responsibilities that make veterinary assistants a key component in any California animal healthcare facility

1. California Education Requirements
The state of California has not established any specific educational guidelines for veterinary assistants. However, employers typically hire applicants who have acquired a minimum of a high school diploma or GED equivalency. Some California high schools offers introductory classes for those interested in pursuing a career as a veterinary assistant. There are other educational options as certificate programs are widely available through post-secondary schools. Online courses are also available to familiarize students with the knowledge and skills they will use as a veterinary assistant. Earning and AVA (Approved Veterinary Assistant) certification is not required to work in the state of California, although it increases the chances of obtaining a job and can even qualify candidates for a higher pay rate.

2. Finding a Veterinary Assistant Training Program
Becoming a veterinary assistant requires the ability to complete a variety of tasks. Those tasks are part of the curriculum within a veterinary assistant program in which students learn all the components of the job. That includes receiving in-depth instruction on the identification of breeds, medical terminology, post-operative care, administering medications, prepping specimens for lab exams and much more. These tasks are utilized by veterinary assistants working on animal health care teams throughout the state of California.
 Here is a look at some veterinary assistant campus and online programs located in California:
Yuba College
2088 N Beale Rd, Marysville, CA 95901
Phone: (530) 741-6700
Contact: Bonnie Loghry, MPH, CPH, RVT
Modesto Junior College
435 College Ave,
Modesto, CA 95350
(209) 575-6550
Pima Medical Institute-Chula Vista
780 Bay Blvd Suite101
Chula Vista, California, 91910
800‑477‑7462
Animal Behavior College
800-795-3294
Finding a NAVTA approved program:
The National Association of Veterinary Technicians in America (NAVTA) saw a growing need for a veterinary assistant approval program and created one in 2010. The NTVA is a highly-respected name in animal health care and established criteria for what is expected of credentialed veterinary technicians.
Individuals that want to learn more about attending a NAVTA Approved Veterinary Assistant Program can find a list here. There are currently 35 NAVTA approved programs located throughout the United States and Canada, in addition to three online programs. One of those three accredited online programs is located in the state of California.

3. Ways to Become a Certified Veterinary Assistant in California
Neither the state of California or the NATVA has established a statewide program in California that veterinary assistants must complete before working in that field. Options do exist for California residents to earn the distinction of an approved veterinary assistant.
The California Veterinary Medical Association offers a certification for veterinary assistants as part of its Certified Veterinary Assistant (CVA) program. There are also other programs that provide training for those looking to pursue a career as a California veterinary assistant. The following guidelines have been established by the CVMA for those seeking a certification as a veterinary assistant.
What is a California approved veterinary assistant (CVA)?
The designation of Certified Veterinary Assistant (CVA) is a state certification provided to competent veterinary assistants who complete the required training.
Once you complete an approved option.
The CVMA option is available through technical colleges, veterinary hospitals, technical colleges and high schools. Basic skills are taught and candidates must earn passing scores on competency exams. It is also available in a type of apprenticeship with on-the-job-training.
After passing the approved veterinary assistant examination in California.
A passing grade must be earned and then a certificate will be issued. Congratulations are then in order for becoming an approved California veterinary assistant.
What are the approved available options by the CVA California?
Hospital Program: Students will receive a mentor and then take online courses where job essentials are taught. There is also the requirement of completing 600 hours of hands-on training at an approved California veterinary practice.
School Program: This classroom setting is offered to technical colleges, high schools and regional occupation programs. Students are required to receive passing grades and complete 500 hours of practical veterinary assistants along with 250 hours of laboratory time.
 4. What's After Schooling or Becoming a CVA?
Once educational requirements have been met, it is time to find employment. The state of California has the largest population of veterinary assistants in the country. The next most populated state for veterinary assistants is Texas, which has only half the number of veterinary assistants that California does. While those numbers are high, most California veterinary practices tend to hire veterinary assistants with adequate training and education.
 Potential Veterinary Assistant Employers in California:
 California Veterinary Medical Association (CVMA) This association not only provides certifications, but it also offers a long list of job openings for veterinary assistants in California.
CVMA http://jobs.cvma.net/
1400 River Park Drive, Suite 100
Sacramento, California 95815
(800) 655-2862 Ext. 20
 VCA (Veterinary Centers of America) The VCA is an organization that is committed to providing top-quality animal care and has 120 locations throughout the state of California. Here are a few of the locations throughout the state.
VCA Venice Boulevard Animal Hospital
12108 Venice Blvd.
Los Angeles, CA
310-313-9118
3537 30th Street
San Diego, CA
619-291-0042
Vetco Wellness Centers and Vaccination Clinics inside PETCO
VETCO is comprised of animal health professionals who provide preventative health care for pets. VETCO prides itself on offering affordable and quality healthcare professionals. VETCO also works to further the careers of those in the veterinary profession through its relationships with veterinary practices and teaching institutions.
Located in Fresno Petco
6557 Riverdale Drive
Fresno, CA 93722
(559) 276-3623
Located in Hollywood Petco
5507 Hollywood Blvd.
Hollywood, CA 90028
(323) 871-4269
Located in Modesto Petco
2021 Evergreen Ave
Modesto, CA 95350
(209) 571-0488
Located in Sacramento Petco
1878 Arden Way
Sacramento, CA 95864
(916) 488-4280
Banfield Pet Hospital Banfield Pet Hospital has been in existence since 1955 and has branched out all over the United States with more than 900 locations. The hospital thrives on the concept of working together.
Here are a couple of the Banfield Pet Hospitals that are located in the state of California:
 Banfield Headquarters Clovis
Clovis
470 Shaw Ave
Clovis, CA, 93612
(559) 297-9350
 Banfield Headquarters Fresno
3220 W Shaw Ave
Fresno, CA, 93711
(559) 271-0437
 There is always the option of interning or volunteering for inexperienced individuals looking to start off as a veterinary assistant.

5. Advancement Opportunities and Continuing Education for California Veterinary Assistants
If you are currently working in California as a veterinary assistant but are not a certified or approved, this could be your chance to advance your career. Earning a certification as a veterinary assistant is a way of strengthening your credentials as well as the overall veterinary field in California.
A certification can advance your position or pave the way for more advanced jobs in this field. Furthering your veterinary education does not have to end as this can be just the start of a career that is paved with possibilities.
Resources in California
 California Veterinary Medical Association
American Veterinary Medical Association (AVMA)
Southern California Veterinary Medical Association
California Registered Veterinary Technicians Association
SPONSORED LISTINGS
Featured Programs:

With Penn Foster's Veterinary Technician Program, you'll learn the skills that will help you take the first step towards a career as a Veterinary Technician. (NAVTA) Approval
Selected Campus Locations: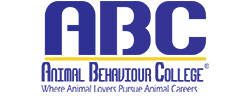 Earn your Online Bachelor of Science in Applied Biological Sciences – Preveterinary Medicine.
Selected Campus Locations: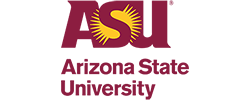 Earn your Online Bachelor of Science in Applied Biological Sciences – Preveterinary Medicine.
Selected Campus Locations:
Selected Programs: