A career as a professional dog groomer in California is one that provides a fun and exciting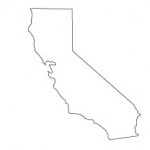 way to earn a comfortable living. There is a specialized set of skills that dog groomers master on their way to providing a healthier, stylish and more comfortable lifestyle for dogs and their owners. A professional dog groomer has the option of working in a dog groomer shop, kennel, shelter, veterinary service, upscale resort and other places that provide dog grooming services.
SPONSORED LISTINGS
Featured Programs: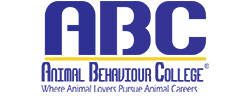 Earn your Online Bachelor of Science in Applied Biological Sciences – Preveterinary Medicine.
Selected Campus Locations:

With Penn Foster's Veterinary Technician Program, you'll learn the skills that will help you take the first step towards a career as a Veterinary Technician. (NAVTA) Approval
Selected Campus Locations: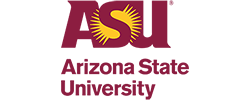 Earn your Online Bachelor of Science in Applied Biological Sciences – Preveterinary Medicine.
Selected Campus Locations:
Selected Programs:

Potential Pay
A professional dog groomer in California can expect to earn an average salary of $29,000 per year while some high-end establishments offer salaries upwards of $40,000 a year. More exclusive areas in California offer higher pay rates as location plays a part into how much dog groomers can earn within the state.
Grooming School Requirements
There are no mandatory educational requirements needed to become a professional dog groomer in California. It is preferred that candidates hold a high school diploma or GED equivalency, but it is not required. As part of the program, students will need to fulfill their obligations in terms of written assignments and skill assessments. There is a code of conduct and professionalism expected to be upheld by all candidates on their way to becoming a certified dog grooming.
<!- mfunc search_btn -> <!- /mfunc search_btn ->
What Does a Dog Groomer Do?
Dog groomers are well-versed in a variety of different skills that are used in the grooming process. They also learn how to use a variety of grooming tools to carry out each procedure. Various breeds of dogs require different grooming techniques as there is a noticeable difference in the procedures used on short-haired dogs and long-haired dogs. California dog groomers attain an in-depth knowledge about different breeds of dogs and how each one needs to be treated in the grooming process.
California dog groomers are capable of meeting the specific instructions and requests of dog owners. Some owners will request more traditional cuts while others will look for more creative styles. Different techniques are used to achieve each desired result and that could mean using a traditional clipper blade or hand scissoring technique.
The bathing process involves washing dogs and sometimes applying a shampoo or flea treatment, depending upon the breed and request of the owner. The drying process also has its own specific procedure so that dogs come out looking their very best. Dog groomers in California are also equipped with the skills to clean and flush a dog's ears.
There are more detailed techniques, such as hand stripping, which is a process that removes older, rougher coats. This is also done with tremendous care so that there is no discomfort to the dog. Nail clipping is yet another dog grooming skill that is used multiple times over the course of an ordinary workday. Handling the temperament of dogs is one more valuable skill of a professional dog groomer.
Students will learn all of those previously mentioned skills to provide a comprehensive grooming experience. Once certified as a professional dog groomer, those skills and techniques will become a groomer's daily tools.
Resources for Potential California Groomers
 American Kennel Club (AKC)
This club is known throughout the world and has become a place for owners to register their dogs. The AKC is also a valuable source of information for maintaining the health of dogs, in addition to providing useful tips and information on the newest trends.
National Dog Groomers Association of America
Dog groomers can join this organization which has become a type of national fraternity, offering all kinds of information and resources. The NDGAA also holds workshops all over the country throughout the year.
California Dog Grooming Directory
Explore the abundance of dog grooming facilities in California as this comprehensive listing runs down some of the most reputable dog grooming shops in the state.
View job listings at various locales throughout the state of California. This could be the first step towards earning a new dog grooming job, with an extensive listing.