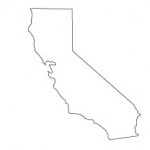 California has 18 veterinary technology programs accredited by the American Veterinary Medical Association's Committee on Veterinary Technician Education and Activities (CVTEA). Almost all are located within 50 miles of one of three major metropolitan areas: Los Angeles, San Diego, San Francisco. Twelve are fully accredited; six are undergoing the initial accreditation process. All will graduate you prepared to become a registered veterinary technician in California.

SPONSORED LISTINGS
Featured Programs: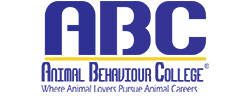 Earn your Online Bachelor of Science in Applied Biological Sciences – Preveterinary Medicine.
Selected Campus Locations:

With Penn Foster's Veterinary Technician Program, you'll learn the skills that will help you take the first step towards a career as a Veterinary Technician. (NAVTA) Approval
Selected Campus Locations: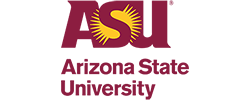 Earn your Online Bachelor of Science in Applied Biological Sciences – Preveterinary Medicine.
Selected Campus Locations:
Selected Programs:

California offers a variety of program settings, from class work done on campus with much of the laboratory (hands-on) work at off campus settings, to larger facilities with on-site hospitals and clinical settings, to rural farm-like settings that allow for a greater emphasis on large or exotic animal veterinary technology.
What Does a California Veterinary Technician Do?
Veterinary technicians enjoy working with animals as much as with people. The job calls for a challenging mix of science, compassion, and dedication to your career. The veterinary technician essentially fulfills the role of a veterinary nurse. You will be the link between the veterinarian, animal, and client. Your duties will include patient communication, record keeping, handling and restraint, and you will assist in surgery, emergency care, treatments, and administer anesthesia. Your training will have prepared you to do dentistry, radiology, and clinical lab work such as hematology, parasitology and urinalysis.
Veterinary technicians can also specialize in these disciplines:
Dental Technician

Anesthetist

Internal Medicine

Emergency and Critical Care

Behavior Technician

Zoological Medicine

Equine

Surgery

Clinical Practice

Nutrition

Clinical Pathology
(Click here for more information on these academic specialties.)
The greatest demand for veterinary technicians is in a private veterinary practice working alongside the veterinarian caring for companion animals. However, the demand for veterinary technicians in other fields is rapidly growing and opportunities exist in the following areas: teaching, pharmaceutical sales, the military, humane societies, livestock production, equine practice, biomedical research, diagnostic laboratories, zoo/wildlife medicine, veterinary supply sales, public health organizations, and the pet food industry.
Required Course Work
Most programs require some introductory course work you might not have had the opportunity to take in high school. Or, you might not have made the career choice in high school to take these courses and will be required to take them before applying. These include basic courses in math, communications, biology, chemistry, humanities, or physical science. If you have taken none of these and the program requires them, it may take a semester or two to fulfill all those requirements as set by the program in which you are interested even before you can apply for admission. For a list of all of California's veterinary technician programs, their admission requirements, and information about their programs, click here.
The course work is very similar between the accredited veterinary technology programs and usually differs only in the focus of that program (such as companion animal versus large animal).
Typical course work:
Veterinary math

Chemistry

Terminology

Surgical nursing

Anatomy and physiology

Restraint

Animal behavior

Nutrition

Nursing

Veterinary economics

Anesthesia

Parasitology

Animal psychology

Radiology

Office practice

Animal management
Every program has some classes that require hands-on contact with animals, and every program requires an externship of between 200 to 400 hours. It will take you between 18 and 36 months to be graduated with an Associate of Science degree in Registered Veterinary Technology.
Application Process to Become a Veterinary Technician in California
California's complex system of higher education necessitates a more complicated application process than most states. All veterinary technology programs require a high school diploma or the equivalent such as a GED. Many have an application fee up to $100, which might be waived under various California assistance programs (see below). Most require an entrance exam and an interview with a counselor. Some require a written essay and at least one letter of recommendation. A few require you to take a specialized test called the Wonderlic, which is an intelligence test used to assess the aptitude of people for learning and problem solving skills in various occupations.
Alternate Route
California allows for an alternate route to becoming registered veterinary technician. The alternate route requires at least 4,416 hours of practical experience, which must be completed in no less than two years. This clinical experience substitutes for much of the class work you would otherwise do in a traditional veterinary technology program. Candidates must be competent in a list of skills determined by the California Veterinary Medical Board. Proof of your required experience must be thoroughly documented by the veterinarians for whom you worked. A third requirement is 20 hours of class work. The alternate route qualifies you to take the veterinary technician national examination (see below).
California Tuition and How You Might Pay
Costs vary widely. One school states its total cost for the program is $4,500 for tuition and fees for in-state students. This is on the low end of the range, which can be as high as $32,000. Most programs cost between $12,000 to $25,000 for the entire program, which includes tuition, fees and ancillary costs. Living expenses are not included in these estimates.
Most students pay for their education with some financial aid. Every program's website has a financial aid section, which lists the many and various means of obtaining financial aid such as grants, loans, work study, general scholarships, and state and federal VA benefits. Some websites have a net price calculator, an online tool into which you enter some simple information (such as your living arrangements, your expected financial aid, and your parents' income) and receive in a quick calculation your estimated costs for that program.
To begin the application process of applying for federal financial aid, go to the Free Application for Federal Student Aid (FAFSA) website, where you can learn what types are aid are available and for which you qualify.
In addition, California has state initiatives to help the millions of students enrolled in its post-secondary educational system. CalGrants provided by the California Student Aid Commission are very popular because they are available to California residents and do not have to be paid back. The California Community College Board of Governors Fee Waiver (commonly called BOG fee waiver) waives the enrollment fee and provides a reduced cost for health and parking fees. Students are responsible for paying any additional fees. This assistance is available to qualified California residents.
In addition to federal VA benefits being available for your education, the state sponsors CalVet, a program for veterans' dependents that waives mandatory system-wide tuition and fees at any California community college.
<!- mfunc search_btn -> <!- /mfunc search_btn ->
Average Salary for Veterinary Technicians in California
The Bureau of Labor Statistics (BLS) predicts that job opportunities for veterinary technicians are expected to grow 30% a year through 2022. The average pay for veterinary technologists and technicians in California is $36,380 (May 2013 data). The BLS also has data for geographic regions of California.
Bakersfield-Delano                                           $31,870

Chico                                                               $34,910

Fresno                                                              $24,930

Los Angeles-Long Beach-Glendale                  $37,640

Los Angeles-Long Beach-Santa Ana                $35,990

Merced                                                             $32,380

Modesto                                                           $29,320

Napa                                                                $38,050

Oakland-Fremont-Hayward                               $40,350

Oxnard-Thousand Oaks                                    $39,980

Redding                                                            $31,600

Riverside-San Bernardino-Ontario                     $31,640

Sacramento-Arden-Arcade-Roseville                 $35,760

Salinas                                                              $41,540

San Diego-Carlsbad-San Marcos                      $38,200

San Francisco-Oakland-Fremont                       $40,850

San Francisco-San Mateo-Redwood City          $41,510

San Jose-Sunnyvale-Santa Clara                      $43,650

San Luis Obispo-Paso Robles                           $29,800

Santa Ana-Anaheim-Irvine                                 $33,720

Santa Barbara-Santa Maria-Goleta                    $38,260

Santa Cruz-Watsonville                                      $35,160

Santa Rosa-Petaluma                                        $37,700

Stockton                                                            $31,160

Vallejo-Fairfield                                                   $29,740

Visalia-Porterville                                                $33,280

Mother Lode Region                                           $29,250

North Coast Region, nonmetropolitan                $30,840

Northern Mountains Region,                              $34,210
California Vet-Tech Licensure/Testing and Credentials
To become eligible for licensure as a California veterinary technician you must pass both the Veterinary Technician National Examination and the California Veterinary Technician Examination.
The Veterinary Technician National Examination (VTNE) is an exam administered by the American Association of Veterinary State Boards. To qualify for the exam you must have a degree from an accredited veterinary technology program (or the alternate route). The exam is three hours long, has 150 questions, and costs $300.
The California Veterinary Medical Board administers the state veterinary technician examination, licensure, and continuing education. Exams are computer-based and administered throughout the state. There are out of state sites where the exam can be taken. Click here for information about the state examination.
Twenty hours of continuing education (CE) annually are required to keep your license current. Sixteen of these must be taken from approved CE providers; four hours can be accomplished through self-study.
Finding a Job
Your externship is your initial job lead, as many jobs are landed this way. The websites listed below have career centers or job postings.
National Association of Veterinary Technicians in America
Vet Tech Life, an online journal for veterinary technicians
California Registered Veterinary Technicians Association
California Associations and Organizations to Keep you Current
California Registered Veterinary Technicians Association
Central Coast Registered Veterinary Technicians Association
Silicon Valley Registered Veterinary Technicians Association