The pathway towards a rewarding career as a veterinary assistant in Arkansas can be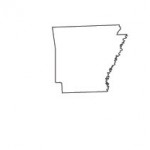 completed by taking the following steps.
1. Arkansas Education Requirements
2. Find a Veterinary Assistant Training Program
3. How to Become an Approved Veterinary Assistant in Arkansas
4. What's After Schooling or Becoming an AVA?
5. Arkansas Veterinary Assistant Advancement Opportunities and Continuing Education
Sponsored Listings
SPONSORED LISTINGS
Featured Programs: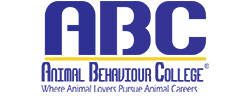 Earn your Online Bachelor of Science in Applied Biological Sciences – Preveterinary Medicine.
Selected Campus Locations:

With Penn Foster's online and accredited veterinary programs, you can learn the skills to help you take the first step toward a career working with animals.
Selected Campus Locations: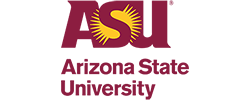 Earn your Online Bachelor of Science in Applied Biological Sciences – Preveterinary Medicine.
Selected Campus Locations:
Selected Programs:

Veterinary Assistant Careers in Arkansas
The Bureau of Labor Statistics found that there were currently 73,400 veterinary assistants working nationwide in 2014. Those numbers are increasing every year and that also applies to the state of Arkansas. Presently, Arkansas has a low population of veterinary assistants, which is presenting a prime opportunity for those looking to enter this profession. The city of Jonesboro has the highest location quotient in the state for veterinary assistants as it stands at 2.01. The average salary in the state of Arkansas veterinary assistants is $22,000 annually. However, veterinary assistants in Jonesboro, Jacksonville and Little Rock all report annual salaries over $26,000 per year. Veterinary assistants in Fayetteville, Fort Smith and Springdale have reported base salaries of more than $25,000 per year. With more jobs expected to open up those hot areas of the state could see a spike in annual salaries as the need is growing for Arkansas veterinary assistants. The information below will provide you with a distinct advantage when trying to find work as a veterinary assistant or advancing your career in the veterinary field.
What job duties position as a veterinary assistant may include:
Veterinary practices require a team approach to function efficiently and veterinary assistants are an integral part of that team. An animal healthcare team counts on veterinary assistants to complete a vast amount of duties. That means different situations call for different kind services provided by veterinary assistants. It also makes for an ever-changing job experience in which veterinary assistants change up their duties according to need.
A short list of veterinary assistant responsibilities includes the following:
Interacting with clients upon arrival and departure
Coordination of appointments and contacting clients
Requesting pet records from other providers
Maintaining control of inventory
Equipment and supply sanitization
Cage cleaning duties
Sanitization of operating room
Helping with the filling of prescriptions
Examining room preparation
Keeping medical records current
Working knowledge of special pet dietary needs
Animal exercising and walking
 Arkansas Veterinary assistant duties could also require more individual tasks as members of this profession are capable of fulfilling multiple job assignments.

1. Arkansas Education Requirements
There are no current educational requirements to begin training as a veterinary assistant in Arkansas. It is up to each individual training program to establish its own criteria for the admissions process. A high school diploma or GED equivalency is generally the expected minimum but is not required. There are actually some high schools that offer early veterinary assistant education as students can fast track their way into a career. Online and distance learning programs are also available while the state of Arkansas features veterinary assistant programs in post-secondary schools. There is no state mandate that requires veterinary assistants to hold an AVA (Approved Veterinary Assistant). However, earning a certificate serves as a tremendous help in the Arkansas job market and could also translate into higher pay.

2. Find a Veterinary Assistant Training Program
Veterinary assistant training programs explore all facets of the profession through detailed curriculums. Coursework involves textbook learning as well as hands-on lessons. Since veterinary assistants are entrusted with a variety of job duties, there are numerous lessons involving medical terminology, breed identification, proper lifting and restraining techniques, administering medicine and more.
 A few veterinary assistant campus and online programs in Arkansas:
Arkansas State University-Beebe
1000 Iowa Street, Beebe, Arkansas 72012-1000
(501) 882-3600
Fax: (501) 882-8970
East Arkansas Community College
1700 Newcastle Road
Forrest City, AR 72335
Phone: 870-633-4480
Toll-Free: 877-797-3222
Fax: 870-633-7222
National Park College
Address: 101 College Dr,
Hot Springs, AR 71913
Phone: (501) 760-4222
Southeast Arkansas College
Address: 1900 S Hazel St.
Pine Bluff, AR 71603
Phone: (870) 543-5900
Finding a NAVTA approved program:
There was a need to clearly define the role of a credentialed veterinary assistant, which prompted the NAVTA (National Association of Veterinary Technicians in America) to create a veterinary assistant approval program in 2010. Those who want to learn more about attending a NAVTA Approved Veterinary Assistant Program can locate a list here. Right now, the NAVTA has approved 35 programs in the U.S. and Canada, in addition to 3 online approved programs. Arkansas is not home to any NAVTA accredited campus programs, although there are 3 online accredited programs you may find here.

3. How to Become an Approved Veterinary Assistant in Arkansas
As mentioned in step 2, a veterinary assistant program approved by the NAVTA is not available in Arkansas. That does not mean you cannot acquire a certification. There are online options as well as the option of working with the VetMedTeam. Working veterinary assistants also have various options when it comes to earning an AVA. The next section touches on the specifics of being an Arkansas veterinary assistant and those requirements.
What is an Arkansas approved veterinary assistant (AVA)?
The title of Approved Veterinary Assistant (AVA) is a national certification for veterinary assistants.
What are the approved available options by the NAVTA in Arkansas?
Externship Option: This applies to the person who is currently not working in a veterinary practice, but is seeking employment in that field. The design of this option is to offer pre-employment training, which is typically required by many pet clinics and hospitals.
Experiential Learner: This option is designed for the employed veterinary assistant in Arkansas. Candidates must be currently logging at least 20 hours a week performing veterinary assistant duties.
Veterinary Assistant Program: This addresses Arkansas veterinary assistants who are already employed in a full-service veterinary practice. A weekly minimum of 20 work hours performing assistant duties is required.
Once you complete an approved option.
The completion of an approved option provides you with the opportunity to take the AVA examination offered by your designated program. This means you can decide on the appropriate examination terms and conditions in Arkansas.
After passing the approved veterinary assistant examination in Arkansas.
Once the examination is completed with a passing score, you will be processed and provided access to the documenting certificate. Congratulations, you have become an approved Arkansas veterinary assistant.
Staying current as an Arkansas AVA.
Your Arkansas AVA will be subject to renewal every 2 years. You must also earn earn 10 continuing education credits over a 2-0year span, and pay a $10 renewal fee.
 4. What's After Schooling or Becoming an AVA?
The moment you complete all of the requirements to become an Arkansas approved veterinary assistant, your job prospects could really take off. Animal healthcare facilities are looking to hire veterinary assistants who know what they are doing. Being able to show that you are an AVA is evidence that you have been educated and trained accordingly. Veterinarians depend on capable veterinary assistants and earning an AVA is a way of showing your value. Animal healthcare teams have come to depend on the skills provided by veterinary assistants. Here is a glimpse at a handful of potential employers within the state of Arkansas.
Potential Veterinary Assistant Employers in Arkansas:
ArVMA (Arkansas Veterinary Medical Association) This website is a resource for current job listings in the state of Arkansas. This is a valuable resource for Arkansas veterinary assistants seeking out employment.
PO Box 17687
Little Rock, AR. 72222-7687
501-868-3036 Fax: 501-868-3034


[email protected]
Jonesboro Family Pet Hospital An AHAA accredited hospital, Jonesboro has passed 900 standards of excellence. Surgery, pharmacy and more can be found at Jonesboro Pet Hospital which has become a staple of the community.
3231 E. Highland Dr.
Jonesboro, AR 72401
870-932-7228
Banfield Pet Hospital Veterinarian Warren J. Wegert brought his vision of top-notch veterinary medicine to life in 1955 with the introduction of the first Banfield Pet Hospital. Since that time, Banfield Pet Hospital has expanded to over 900 locations throughout the United States and Puerto Rico: The hospital was built on the premise that the best relationships are formed when people work together.
Below are the Banfield Pet Hospitals located in Arkansas.
Little Rock
11400 Financial Center Pkwy
Little Rock, AR. 72211
(501) 223-8447
North Little Rock
4164 E McCain Blvd
North Little Rock, AR. 72117
(501) 955-2149
 In the event that you are limited in experience when it comes to working with animals, there is the option of finding an internship or volunteering at a local pet clinic or hospital.

5. Arkansas Veterinary Assistant Advancement Opportunities and Continuing Education
You may be currently employed as a veterinary assistant but have not become an approved veterinary assistant (AVA). That is okay because this can be your first step towards career advancement. Earning an approved veterinary assistant designation could help pave the way for a bright future in the field that includes better pay and the potential for advancement. The future could mean working as a veterinary technician or technologist or perhaps even a veterinarian. Continuing education can start today as veterinary assistants can start on the fast track towards an even better tomorrow.
Resources in Arkansas
Arkansas Veterinary Medical Association
American Veterinary Medical Association (AVMA)
Humane Society of Pulaski County