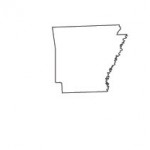 Arkansas has one veterinary technology program accredited by the American Veterinary Medical Association's Committee on Veterinary Technician Education and Activities (CVTEA).
The Veterinary Technology Program at Arkansas State University in Beebe is a two-year program that begins every fall with a maximum of 40 students. The application process to become a veterinary technician in Arkansas can be done online. An ACT score of 19 is required. If your ACT score is lower than 19, remedial courses in English and math will be required prior to application. Also required are a letter of recommendation and 20 hours of work or volunteer experience in a veterinary clinic.
SPONSORED LISTINGS
Featured Programs: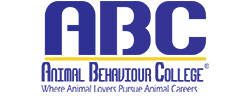 Earn your Online Bachelor of Science in Applied Biological Sciences – Preveterinary Medicine.
Selected Campus Locations:

With Penn Foster's online and accredited veterinary programs, you can learn the skills to help you take the first step toward a career working with animals.
Selected Campus Locations: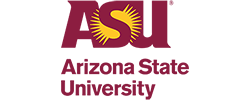 Earn your Online Bachelor of Science in Applied Biological Sciences – Preveterinary Medicine.
Selected Campus Locations:
Selected Programs:

Duties of a Veterinary Technician in Arkansas
A veterinary technician fulfills the challenging and varied role of veterinary nurse. You will assist the veterinarian as necessary, often in emergency care, surgery, and handling and restraint of animals. Some duties you will be allowed to do on your own without the direct daily supervision of the veterinarian include dentistry, radiology (x-rays), and laboratory duties to include hematology, urinalysis and blood chemistry.
<!- mfunc search_btn -> <!- /mfunc search_btn ->
After you Graduate
You will be graduated with an Associate of Applied Science in Veterinary Technology. Many opportunities will be available with the Associate's Degree:
Research
Zoo and exotic animal care
Veterinary products sales
Pharmaceutical companies
Humane society and rescue organizations
Teaching
Private practice
Veterinary teaching hospitals
Military Service
What will Vet Tech Students Study?
The two-year program begins with basic studies of English, math, biology, and veterinary medical terminology. Your studies advance to computer applications, anatomy and physiology, clinical management, reproduction, nutrition, zoo and lab animal care, pharmacology, laboratory techniques, pathology, radiology, and anesthesia.
Some of the basic courses are offered at night or online. All of the veterinary technology courses are taken on campus for the first four semesters. The fifth semester will be a preceptorship in a veterinary clinic where you will apply your newly acquired skills and learn many others in preparation for your new career.
What does it Cost to Become a Veterinary Technician?
The program comprises 71 credit hours. In-state tuition per credit hour is $93, for a total of $6,603. Out of state residents pay $161 per credit hour. There are additional fees for books, lab fees, supplies, equipment (thermometer, stethoscope, etc.), and general student fees for student center, infrastructure, and insurance.
Traditional financial aid such as grants, federal student loans, and veterans benefits are available. To begin the application process of applying for federal financial aid, go to the Free Application for Federal Student Aid (FAFSA) website, where you can learn what types are aid are available and for which you qualify.
Average Pay in Arkansas
The Bureau of Labor Statistics (BLS) predicts that job opportunities for veterinary technicians are expected to grow 30% a year through 2022. The average pay for veterinary technologists and technicians in Arkansas is $30,220 (May 2013 data). The BLS also has data for geographic regions of Arkansas.
Fayetteville-Springdale-Rogers, AR-MO    $32,800
Little Rock-North Little Rock-Conway       $32,680
Memphis, TN-MS-AR                               $29,950
Testing and Credentials
The Veterinary Technician National Examination (VTNE) is an exam administered in January and June every year by the American Association of Veterinary State Boards (http://www.aavsb.org). To qualify for the exam you must have a degree from an accredited veterinary technology program. The exam is three hours long, has 150 questions, and costs $300. Students are eligible to take the (VTNE) six months prior to graduation.
The results of the VTNE taken in another state will be accepted in Arkansas, and it is your responsibility to have the results sent to the Arkansas Veterinary Medical Examining Board. Some states administer a state examination to complete the certification, but Arkansas does not. After you complete an application for certification ($40 fee), you will eligible to work as a veterinary technician.
Six hours of continuing education are required every year to keep your certification current. This is administered by the Arkansas Veterinary Medical Association. Annual license renewal costs $25.
Finding a Job in Arkansas
Your preceptorship and your 20 hours or prerequisite clinical experience are your initial job leads. Jobs exist throughout the state, but particularly the cities of North Little Rock, De Queen, Arkadelphia, Little Rock, Fayetteville, Russellville, and Delaware. The websites listed below to keep your veterinary technician education current all have career centers or job postings. The Veterinary Career Network is a valuable resource providing links to jobs in Arkansas and across the country.
Arkansas Associations and Organizations to Keep you Current
National Association of Veterinary Technicians in America
Veterinary Career Network
Arkansas Veterinary Medical Association
NOTE: A second school attempting to become accredited in the state of Arkansas is Heritage College in Little Rock.