A career as a West Virginia veterinary assistant awaits with the completion of these five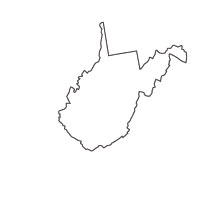 steps.
Sponsored Listings
SPONSORED LISTINGS
Featured Program:

If you love working with animals, take the first step toward a new career as Veterinary Assistant with the NAVTA-approved Veterinary Assistant program at Penn Foster. Take affordable classes online - at your own pace - and apply what you've learned through a hands-on externship training at a veterinary practice of your choosing.
Selected Campus Locations:
Veterinary Assistant Careers in West Virginia
In West Virginia, the average salary for a veterinary assistant is currently listed at $23,040 annually, per the Bureau of Labor Statistics. However, higher salaries have been reported in the cities of Wheeling, Charleston and Morgantown, where many vet assistants pull in annual incomes over $26,000. Some vet practices can offer higher salaries because of their influx of business. Meanwhile, location plays a role as some areas are more highly trafficked by pet owners. The national job growth rate for veterinary assistants continues to be on the rise as projections show that the entire population will increase by 6% in the next seven years. That has a lot to do with the spending habits of pet owners. The American Pets Products Association suggests that pet owners in America will have spent $69.36 billion on their pets in 2017. That is up $3 billion from 2016 and $9 billion more than was spent in 2015. This trend is showing exactly how much pet owners are investing in their pets and bodes well for the entire veterinary community.
The job duties of a veterinary assistant may include:
The daily operation of a vet facility requires a lot of individual efforts. Veterinary assistants are unique because they perform many individual duties over the course of a workday. Vet assistants are known for their versatile skillset and are entrusted with a broad range of job duties. This has translated into an exciting occupation that presents different challenges every day of the week.
A short list of veterinary assistant responsibilities includes the following:
Appointment scheduling and client interaction
Making follow-up calls to clients
Facilitating pet record requests with other providers
Inventory control
Sanitization of tools and operating room
Cleaning animal cages
Assisting vets in filling prescriptions
Prepping exam rooms
Medical record keeping
Addressing special dietary needs of pets
Animal restraint
Post-operative care
The duties of a West Virginia Veterinary assistant include additional assignments in what has become a comprehensive position in the veterinary field.  

1. West Virginia Education Requirements
The journey to becoming a veterinary assistant in West Virginia generally starts with the awarding of a high school diploma or GED equivalency. However, there is no state rule that makes either of those a requirement. There are different teaching institutions that provide veterinary assistant education and there are also online options for those who prefer distance learning as an alternative to a campus setting. Each institution sets its own guidelines for admission and completion of their respective programs. There is usually no entrance exam or prerequisite courses required. Completion of a program results in the awarding of a certificate, although veterinary assistants in West Virginia are not required to earn an AVA (Approved Veterinary Assistant). Nevertheless, those who go on to earn an AVA often find themselves exposed to better job opportunities and pay rates.

2. Find a Veterinary Assistant Training Program
A veterinary assistant training program will provide vet assistants with the skills and knowledge that is used in their everyday work environment. Finding a training program is part of the initial phase of becoming a vet assistant. A West Virginia veterinary assistant training program includes detailed coursework that is taught in a classroom setting by instructors who have accumulated a wealth of experience as vet assistants. That coursework includes an introduction to medical terminology, the specifics of breed identification, animal lifting and restraining techniques, how to administer medications, the safe handling of chemicals and much more.
A few veterinary assistant campus and online programs in West Virginia: 
Pierpoint Community and Technical College
1201 Locust Ave
Fairmont, WV 26554
Phone: (304) 367-4907
Ross Medical Education Center
5707 MacCorkle Ave SE #20
Charleston, WV 25304
Phone: (304) 925-5645
BridgeValley Community and Technical College
326 Third Ave
Montgomery, WV 25136
Phone: (304) 734-6600
Finding a NAVTA approved program:
The need to established criteria for what is expected of a veterinary assistant program existed for quite a while. That all ended in 2010 when the NAVTA (National Association of Veterinary Technicians in America) pioneered a veterinary assistant approval program. Individuals who are looking to for more information on gaining admission to an NAVTA Approved Veterinary Assistant Program, a full list of programs can be found here. Currently, the NAVTA features 36 approved programs in the U.S. and Canada. There are an additional 4 online approved programs. West Virginia does not currently have any NAVTA accredited campus programs.

3. How to Become an Approved Veterinary Assistant in West Virginia
The fact that no West Virginia veterinary assistant programs have been approved by the NAVTA has not kept West Virginia residents from earning an AVA certification. There have been other AVA options introduced by the VetMed Team. These options can be accessed by experienced veterinary assistants or those who are new to this profession and looking to find employment. The next section highlights how to become an approved West Virginia veterinary assistant.
What is a West Virginia approved veterinary assistant (AVA)?
The title of Approved Veterinary Assistant (AVA) is a national certification for veterinary assistants.
What are the approved available options by the NAVTA in West Virginia?
Externship Option: This is for aspiring vet assistants who are not currently working in a veterinary practice, but is seeking employment. This option provides pre-employment training which is now being mandated by most veterinary practices.
Experiential Learner: This is for employed veterinary assistants in West Virginia, who work a minimum of 20 hours per week in a veterinary facility.
Veterinary Assistant Program: This is for West Virginia veterinary assistants who are employed in a full-service veterinary practice and can show proof of at least 20 work hours per week.
Once you complete an approved option.
Completing one of these three options qualifies West Virginia residents to take the AVA examination offered by your chosen option. Once an option is completed, an examination date will be set.
After passing the approved veterinary assistant examination in West Virginia.
A passing score allows you to be processed and receive documents that certify your approval. Congratulations are in order as you have now successfully become an approved West Virginia veterinary assistant.
Staying current as a West Virginia AVA.
A West Virginia AVA will be required to be renewed every 2 years. There are also continuing education credits required over the next 2 year span.
4. What's After Schooling or Becoming an AVA?
When you have completed all the steps required to become a West Virginia approved veterinary assistant, your professional standing is immediately elevated. All of the sudden, you will become a more appealing candidate to potential employers. An AVA has the potential to separate you from other veterinary assistants and that is important because vet practices have become very selective when hiring new employees. Gaining any kind of advantage on the job competition is a huge step forward and here is a look at some of the potential places to work as a veterinary assistant in the state of West Virginia. 
Potential Veterinary Assistant Employers in West Virginia:
WVVMA (West Virginia Veterinary Medical Association)
The WVVMVA is one of the top in-state resources and can help vet assistants locate new jobs. This is also a top-notch resource for West Virginia veterinary assistants who are already working in the profession.
3801 Westerre Parkway
Suite D
Henrico, VA 23233
Phone: 804-346-0170
VCA (Veterinary Centers of America)
The VCA has developed a reputation as one of the leading national pet hospitals. The VCA has maintained its devotion to raising the standard of veterinary care. That has led to Advanced Veterinary Care Centers all over the country. There are over 750 VCA hospitals in the United States and that includes one West Virginia location.
3200 Dudley Avenue
Parkersburg, WV, 26104
304-485-5541
West Virginia Pet Hospitals
The state of West Virginia is not home to a lot of the national pet hospitals that feature locations throughout the country. Many veterinary hospitals and clinics are individually owned.
Below are some pet hospitals located in West Virginia.
Cheat Lake Animal Hospital
286 Fairchance Rd
Morgantown, WV 26508
Phone: (304) 594-1124
Town and Country Animal Hospital
831 Farmont Dr
Wheeling, WV 26003
Phone: (304) 242-9575
Valley West Veterinary Hospital
201 Virginia St W
Charleston, WV 25302
Phone: (304) 343-6783
If you do not have a wealth of animal healthcare-related experience, then you can attempt to land an internship or find some volunteer work. Either of those options will help on the way to finding a position as a West Virginia veterinary assistant.

5. West Virginia Veterinary Assistant Advancement Opportunities and Continuing Education
Not every West Virginia veterinary assistant is an approved veterinary assistant (AVA). That can all change as career advancement awaits with an approved veterinary assistant designation. This could create new possibilities in the veterinary field. It could also pave the way to becoming a veterinary technician or even a veterinarian. A better future can begin with continuing education that creates a wealth of opportunities.
Resources in West Virginia
West Virginia Veterinary Medical Association
American Veterinary Medical Association (AVMA)
Cincinnati Veterinary Medical Association
West Virginia Valley Humane Society
SPONSORED LISTINGS
Featured Programs:

With Penn Foster's Veterinary Technician Program, you'll learn the skills that will help you take the first step towards a career as a Veterinary Technician. (NAVTA) Approval
Selected Campus Locations: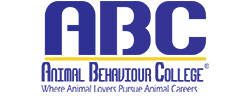 Earn your Online Bachelor of Science in Applied Biological Sciences – Preveterinary Medicine.
Selected Campus Locations: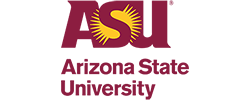 Earn your Online Bachelor of Science in Applied Biological Sciences – Preveterinary Medicine.
Selected Campus Locations:
Selected Programs: