A career as a veterinary assistant in the state of Utah can begin by completing the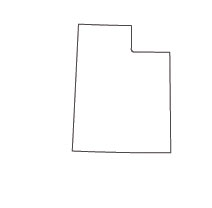 following five steps
Sponsored Listings
SPONSORED LISTINGS
Featured Programs: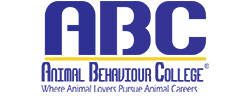 Earn your Online Bachelor of Science in Applied Biological Sciences – Preveterinary Medicine.
Selected Campus Locations:

With Penn Foster's Veterinary Technician Program, you'll learn the skills that will help you take the first step towards a career as a Veterinary Technician. (NAVTA) Approval
Selected Campus Locations: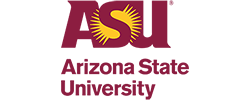 Earn your Online Bachelor of Science in Applied Biological Sciences – Preveterinary Medicine.
Selected Campus Locations:
Selected Programs:

Veterinary Assistant Careers in Utah
A Utah veterinary assistant, according to the Bureau of Labor Statistics, earns an average salary of $21,320 per year. However, that is not the cap when it comes to earning potential for veterinary assistants in Utah. Veterinary assistants in the cities of Provo, Orem and Salt Lake City feature some of the highest veterinary assistant salaries in the state of Utah. A veterinary assistant's salary factors in experience, training, certification and the type of establishment. Higher-end vet practices can afford to pay their staff higher salaries. The veterinary assistant profession is also changing drastically in Utah. There is a smaller number of vet assistants, but the growth projections are higher than any other state. Each year for the next seven years, there is expected to be close to a 10% job growth among vet assistants. That is likely to equate to record numbers in terms of growth. Utah has become a place where veterinary assistants are going to be in extremely high demand. That can also drive up the annual average salary in the years to come.
What job duties the position of a veterinary assistant may include:
Veterinary assistants have a job description that is very extensive. Their workdays do not consist of one or two simple tasks. Instead, they are entrusted with a host of responsibilities that make for a challenging and fulfilling line of work.
A quick look at the list of veterinary assistant responsibilities:
Interacting with clients
Scheduling follow-up visits
Post-operative care
Transferring animals within facility
Monitoring inventory control
Sanitizing veterinary equipment
Preparing lab specimens
Assisting in administering medication
Prepping rooms for surgery and exams
Documenting medical records
Attending to special dietary needs of pets
Animal restraint
There are even more job responsibilities, which have made veterinary assistants in Utah a priority in all animal healthcare facilities.

1. Utah Education Requirements
Utah has not set forth any minimum education requirements for veterinary assistants. Starting out an educational path does not require a high school diploma or GED equivalency, although either of those is recommended. The education that follows hones in on every facet of being a veterinary assistant. This type of education is offered at campus locations and through distance learning. Utah also does not require vet assistants to obtain an AVA (Approved Veterinary Assistant) certification. However, the process of finding a veterinary assistant job in Utah is made easier when an individual possesses an AVA.

2. Find a Veterinary Assistant Training Program
The initial stage of a veterinary assistant's career typically involves completing a training program. This presents the opportunity to become acclimated with everything a veterinary assistant needs to know in their daily work setting. Veterinary assistant training programs in Utah provide classroom instruction on all the important areas of being a veterinary assistant. Programs are available at community and technical colleges as well as adult learning centers. Coursework is taught by experienced veterinary assistants as subjects include medical terminology, lab duties, breed identification, administering of medicine, lifting and restraining techniques, handling chemicals and much more.
A few veterinary assistant campus and online programs in Utah:
University of Utah
Continuing Education and Community Engagement
1901 E. South Campus Dr. #2174
Salt Lake City, UT 84112-9359
Jordan Applied Technology Center
9301 S Wights Fort Rd
West Jordan, UT 84088
Phone: (801) 256-5900
Salt Lake Community College
Online Certificate
9750 South 300 West MFEC
Suite 211
Sandy, UT 84070
(801) 957-7522
Finding a NAVTA approved program:
The continued expansion of the veterinary field brought about the need to monitor and recognize veterinary assistant training programs. That compelled the NAVTA to design the very first veterinary assistant approval program in 2010. That program continues to acknowledge veterinary assistant training programs which are able to exude quality throughout their curriculum. Those who want to find out additional information about an NAVTA Approved Veterinary Assistant Program can find a list here. As of now, there are 36 approved programs located throughout the U.S. and Canada. There are also 4 approved online programs.

3. How to Become an Approved Veterinary Assistant in Utah
Utah does not have state guidelines when it comes to certifying or licensing veterinary assistants. Credentials can be requested by pet hospitals, although they are not required to work in the state. Meanwhile, adding a certification can enhance the status of a veterinary assistant in Utah. The VetMed Team has put together a trio of AVA options for veterinary assistants of all experience levels. The section below details the three ways to become an approved Utah veterinary assistant.
What is a Utah approved veterinary assistant (AVA)?
An Approved Veterinary Assistant (AVA) distinction is a national certificate that is awarded to qualified veterinary assistants.
What are the approved available options by the NAVTA in Utah?
Externship Option: This option is extended to individuals not employed in a veterinary practice, but are seeking out employment in that field. Hands-on training and instruction is offered at an actual practice, which is something animal healthcare facilities are now requiring.
Experiential Learner: This option is extended to currently employed veterinary assistants in Utah. There is also a quota of 20 work hours per week at a full-service veterinary practice.
Veterinary Assistant Program: This option is extended to Utah veterinary assistants who are now employed in a full-service veterinary practice for a 20-hour weekly minimum.
Once you complete an approved option.
Completing every component of an approved option qualifies individuals to take the AVA exam which corresponds to the option you have completed. A code is issued and then terms to take your exam can be set
After passing the approved veterinary assistant examination in Utah.
Once a passing score is earned on the examination, you will be processed and issued a certificate. Congratulations! You've officially become an approved Utah veterinary assistant.
Staying current as a Utah AVA.
Your Utah AVA will require a renewal every 2 years. You must also show proof of ongoing education credit hours over the next 2 years. 
4. What's After Schooling or Becoming an AVA?
Checking off every requirement on the way to becoming an approved veterinary assistant in Utah is only the first step in a larger process. Next up is that chance to see how you can use an AVA to your advantage. Most prospective employers will push approved veterinary assistants. Up to the top of their list of job candidates. This is a way of bringing on vet assistants who are capable of performing all that is asked of them.  Here is a glimpse at some of the possible veterinary employers in the state of Utah. 
Potential Veterinary Assistant Employers in Utah:
VCA (Veterinary Centers of America)
VCA has worked for years to raise the standard of care in its hospitals, while also making valuable contributions in veterinary medicine. That has resulted in the opening of many VCA locations across the United States. When walking into any of the 750 VCA hospitals across the country, pet owners can feel confident that their pets will receive the highest level of care. Here are Utah's VCA locations.
2530 West 4700 South
Suite B-1
Taylorsville, UT, 84129
801-966-4700
1975 S. Orchard Drive
Bountiful, UT, 84010
801-298-2314
1519 West 9000 South
West Jordan, UT, 84088
801-561-8872
5714 W 13400 S
Herriman, UT, 84096
801-446-5194
Banfield Pet Hospital
Veterinarian Warren J. Wegert's vision for veterinary medicine came to life in 1955 when he helped start the initial Banfield Pet Hospital. Since then, Banfield Pet Hospital has grown to include over 900 locations throughout the United States and Puerto Rico. The hospital was founded on the theory that the best relationships are formed when people work together.
Below are some of the Banfield Pet Hospitals located in Utah.
Orem
20 W University Pkwy
Orem, UT, 84058
(801) 762-0000
Salt Lake City East
3191 East 3300 South
Salt Lake City, UT, 84109
(801) 466-4652
Sandy
10329 South State St
Sandy, UT, 84070
(801) 619-7904
Vetco Wellness Centers and Vaccination Clinics inside PETCO
VETCO has come to be known as a place that offers quality preventative health care to pets. VETCO also helps to advance the careers of veterinary professionals by using its numerous relationships with teaching institutions and veterinary practices.
Located in Midvale Petco
1090 E. Fort Union Blvd.
Midvale, UT 84047
801-352-1510
Located in Herber City Petco
1268 S US Hwy 189
Heber City, UT 84032
435-575-0255
Located in Harrisville Petco
390 East 525 North
Harrisville, UT 84404
801- 528-5043
If you are short on experience in working with animals, then you might want to find an internship or do some volunteering at an animal healthcare facility while your job search continues.

5. Advancement Opportunities and Continuing Education for Utah Veterinary Assistants
If you are working in a practice or hospital as a veterinary assistant, but are not an approved veterinary assistant (AVA), this can be a moment of change. A Utah approved veterinary assistant will find opportunities that did not exist prior to earning that distinction.
This could also be the starting point to an ongoing education that moves up a level and enables you to become a veterinary technician. In time, that training could even bring you closer to becoming a veterinarian
Veterinary Assistant Resources in Utah
Utah Veterinary Medical Association
American Veterinary Medical Association (AVMA)
Utah Society of Veterinary Technicians and Assistants