Being a dog groomer in Utah offers daily experiences in a unique setting where there is the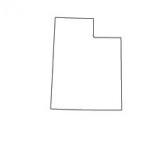 potential to earn a very comfortable living. Professional dog groomers are relied upon heavily by dog owners to help maintain the style and health of their dogs. A variety of skills go into this profession and it is also a job that rarely includes a dull moment. Dog groomers acquire a unique set of skills to provide a highly sought-after service that is very popular in Utah.
SPONSORED LISTINGS
Featured Programs: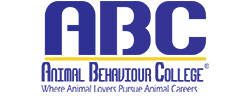 Earn your Online Bachelor of Science in Applied Biological Sciences – Preveterinary Medicine.
Selected Campus Locations:

With Penn Foster's Veterinary Technician Program, you'll learn the skills that will help you take the first step towards a career as a Veterinary Technician. (NAVTA) Approval
Selected Campus Locations: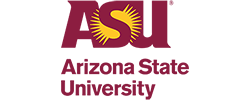 Earn your Online Bachelor of Science in Applied Biological Sciences – Preveterinary Medicine.
Selected Campus Locations:
Selected Programs:

Requirements in Utah
There are no set educational requirements needed to become a professional dog groomer in Utah. Candidates do not need to hold a high school diploma or GED equivalency. There only needs to an openness to learn the necessary skills of a Utah dog groomer. Candidates will need to complete the required Utah dog groomer course assignments, which vary in form. Dog groomers in training are also expected to maintain a professional code of conduct in order to graduate.
<!- mfunc search_btn -> <!- /mfunc search_btn ->
Some of the Many Dog Groomer Responsibilities
Dog groomers serve multiple purposes as they are equipped with the skills to handle the styling and cleansing of a dog while also being able to contend with a dog's temperament. The hygienic portion of being a dog groomer entails a comprehensive bathing and drying process. Part of that bathing process also includes flushing out a dog's ears, which is integral to maintaining good health.
Dog groomers are also adept in the art of cutting and trimming a dog's fur. Some coats are rougher than others, which call for a specific kind of technique. Dog groomers use hand stripping to contend with rougher coats while hand scissoring is a technique commonly used on dogs with finer hair.
Dog groomers also attend to a dog's nails to ensure they are clipped properly. These nail clipping standards are taught in great detail throughout their training. The proper measures are also taken to accommodate each dog owner's specific requests.
Throughout the grooming experience, dog groomers utilize the skills they have learned to control a dog's temperament. This skill comes in handy every day as dog groomers learn gentle and effective ways to control situations and provide a calming effect.
Dog groomers are also schooled in how to deal with different breeds of dogs. They learn how to contend with certain breeds from a clipping, styling and temperament standpoint. All of those skills enable dog groomers to become multi-dimensional as their job capacity does not limit them to one specific skill.
The ability to utilize these skills and thoroughly complete the tasks of cutting, clipping, trimming, bathing and styling earns dog groomers a lofty distinction in the Utah workforce.
Salary and Pay Ranges
Professional dog groomers in Utah report a salary that ranges between $26,365 and $40,283 per year. There are a lot of varying factors that go into the exact amount, which includes experience, location and the type of dog grooming business. Utah dog groomers are also eligible to receive benefits, incentives and bonuses.
Resources
All of the Utah dog groomer resources have been brought together to provide a wealth of information, especially pertaining to services offered.
 American Kennel Club (AKC)
The AKC is a popular organization among dog owners as it is somewhere they can turn for valuable information and resources. The AKC continues to expand its reach in terms of the insight and assistance it provides to dog owners.
Salt Lake City's top veterinary hospital offers new opportunities along with a wide range of services and online information that can assist new and veteran Utah dog groomers.
A list of the mobile dog grooming services is a useful resource to dog groomers as well as dog owners and enthusiasts.
National Dog Groomers Association of America
Dog groomers across the nation can access membership to the NDGAA and utilize all of its services to enhance their entire repertoire. The NDGAA regularly updates members on industry trends, workshops and much more.