There is a lot to be gained by becoming a veterinary assistant in Texas and that can be achieved by following through with these five steps.
Sponsored Listings
SPONSORED LISTINGS
Featured Programs: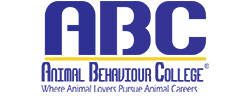 Earn your Online Bachelor of Science in Applied Biological Sciences – Preveterinary Medicine.
Selected Campus Locations:

With Penn Foster's Veterinary Technician Program, you'll learn the skills that will help you take the first step towards a career as a Veterinary Technician. (NAVTA) Approval
Selected Campus Locations: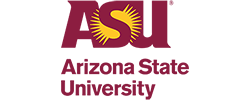 Earn your Online Bachelor of Science in Applied Biological Sciences – Preveterinary Medicine.
Selected Campus Locations:
Selected Programs:

Veterinary Assistant Careers in Texas
According to the Bureau of Labor Statistics, the average salary for a Texas veterinary assistant is $23,860 annually. However, salaries fluctuate according to location. Veterinary assistants in Dallas make an average salary that is closer to $30,000 per year and the same goes for vet assistants in the Carrollton area. Some vet assistants in Texas have reported making upwards of $35,000 annually. Much of the salary has to do with the employing facility, in addition to the level of experience and accreditation among the individual vet assistant. Texas has the second-highest number of veterinary assistants in the country, behind only the state of California. There is also a particularly high demand for new vet assistants in Texas as there is expected to be an increase in new jobs over the next decade. By the year 2024, there expects to be 20% more vet assistants employed throughout the state of Texas.
What job duties position as a veterinary assistant may include:
In the veterinary profession, veterinary assistants play a key role in the everyday functionality of an animal healthcare facility. They perform many duties and are called upon to assist in a variety of ways. This makes for a job that is ever-changing, exciting and one that takes a hands-on approach.
A quick glimpse into a host of veterinary assistant responsibilities:
Interacting with arriving clients
Scheduling appointments and subsequent visits
Overseeing record requests from other animal health care facilities
Maintaining inventory control within the facility
Making sure all equipment and supplies are sanitized
Cage cleaning and room sanitation
Providing assistance to doctors when filling scripts
Prepping all components of examination rooms
Updating all pet medical records
Ensuring all dietary needs are met for each individual pet
Ensuring animals exercise on a regular basis 
These are just some of the duties taken on by Texas veterinary assistants, who continually prove to be a key component to all animal healthcare teams.

1. Meet Texas Education Requirements
Within the state of Texas, there have been no established educational requirements in order to begin working as a veterinary assistant. However, most animal healthcare practices tend to hire vet assistants who have earned either a high school diploma or GED equivalency. Throughout the state of Texas, there are some veterinary assistant introductory programs offered by various high schools. This provides a head start for students wishing to start a career as a veterinary assistant. There are also post-secondary schools offering veterinary assistant programs that typically take nine months to a year to complete. Currently, there is no state requirement to become an AVA (Approved Veterinary Assistant) or CVA (Certified Veterinary Assistant) in Texas. Nevertheless, possessing a certificate will greatly enhance one's job prospects.

2.Locate a Veterinary Assistant Training Program
Entering into a vet assistant training program serves as a comprehensive introduction to everything that is required with this job distinction in Texas. Each training program differs in design, but mostly all programs focus on the same concepts. The training typically combines formal instruction with practical instruction to give students a well-rounded base as they enter the profession. Some of the concepts taught in these training programs are breed identification, medical terminology, restraining techniques, how to administer medications and much more.
A few veterinary assistant campus and online programs in Texas:
Cedar Valley College
Dallas Community College District
3030 N. Dallas Ave.
Lancaster, TX 75134
972-860-8201
Pima Medical Institute
El Paso Campus
6926 Gateway Boulevard E.
El Paso, TX 79915
800-477-PIMA
Palo Alto College
Program Recruiter:
Leanna Ruiz, L.V.T
Phone:210-486-3360
1400 W. Villaret Blvd
San Antonio, Texas 78224 
Finding a NAVTA approved program:
As the veterinary assistant position began to evolve and progress, there was a growing need for some kind of national guidelines. That led to the establishment of the NAVTA veterinary assistant approval program, which was introduced in 2010. The program set forth criteria that was expected of a credentialed veterinary assistant. Individuals who want to learn more about possibly attending an NAVTA Approved Veterinary Assistant Program can find a list here. At the present time, there are a total of 35 approved NAVTA programs throughout the U.S. and Canada, as well as 3 approved programs online. The state of Texas is not home to any NAVTA accredited campus programs, although 3 online accredited programs can be found here.

3. How to Become an Approved Veterinary Assistant in Texas
The state of Texas has not made it mandatory for veterinary assistants to complete a training program in order to start working in this field. However, completion of a training program enhances the credentials of a vet assistant and can increase the chances of finding employment. Those looking to begin a career as a vet assistant and those who are already working in this profession have options when it comes to earning the distinction of approved Texas veterinary assistant.
What is a Texas approved veterinary assistant (AVA)?
An Approved Veterinary Assistant (AVA) is awarded a national certificate that substantiates proper training.
What are the approved available options by the NAVTA in Texas?
Externship Option: This option is extended to those who are not employed in a vet practice or animal healthcare facility. It offers on-site training with lessons coming from actual practice.
Experiential Learner: This option is extended to veterinary assistants who are currently working in the state of Texas. A minimum of 20 weekly work hours in a full-service veterinary practice is required.
Veterinary Assistant Program: This option is available to employed Texas veterinary assistants. The employment quota is a minimum of 20 weekly hours in a full-service veterinary practice.
 Once you complete an approved option.
Once all of the requirements of an approved option have been met, individuals are then qualified to take the AVA examination. A code is given and terms can be set in order to take the exam.
After passing the approved veterinary assistant examination in Texas.
After a passing grade on the exam is achieved, processing will commence and a certificate will be issued. Congratulations are in order now that you have become an approved Texas veterinary assistant.
Staying current as a Texas AVA.
The Texas AVA designation needs to be renewed on a two-year basis. Continuing education must also be undertaken within the next two years.
 4. What's After Schooling or Becoming an AVA?
After all of the necessary steps have been taken, an approved veterinary assistant in Texas can look forward to a future paved with potential. A credential of this nature often carries a lot of weight with potential employers as most prefer to hire vet assistants with certifications. This ensures that a veterinary facility is bringing in a capable vet assistant who is well-versed in all the specifics of the job. A veterinary assistant education adds a great deal of value and puts individuals at an advantage when competing for a job against others who do not hold a certification. Here is a closer look at some of the possible employers located in various parts of Texas.
Potential Veterinary Assistant Employers in Texas:
Texas Veterinary Medical Association
The TVMA features an online career center where veterinary assistants can look for employment. This association can serve as an excellent resource in a variety of ways.
TVMA
8104 Exchange Drive, Austin, TX 78754
Email: 

[email protected]


Phone: (512) 452-4224
Fax: (512) 452-6633
VCA (Veterinary Centers of America)
VCA is a nationally renowned organization with many locations throughout the United States. The VCA has made a long-term commitment to raising the standard of care and making valuable contributions to the field of veterinary medicine. There are more than 750 locations, which includes many within the state of Texas.
2209 Harwood Road
Bedford, TX, 76021
817-571-4088
7721 S. Staples Street
Corpus Christi, TX, 78413
361-994-1145
6363 Richmond Avenue
Dallas, TX, 75214
214-826-6601
2417 W. Ben White Blvd
Austin, TX, 78704
512-444-7518
Vetco Wellness Centers and Vaccination Clinics inside PETCO
VETCO is comprised of professionals specializing in animal healthcare, who offer affordable pet care. VETCO has developed a highly-esteemed reputation as it has made valuable contributions to the care of pets throughout the country. It also works in conjunction with vet practices and teaching hospitals.
Fort Worth PETCO
65 Sherry Lane
Fort Worth, TX 76114
817-377-1968
Arlington PETCO
2733 North Collins Street
Arlington, TX 76006
814-462-0672
Plano PETCO
801 West 15th Street
Plano, TX 75075
469-241-0509
If you lack experience working with animals, then a possible option is to volunteer or obtain an internship while you are continuing to search for employment.

5. Continuing Education and Advancement Opportunities for Texas Veterinary Assistants
For those who are currently employed as a veterinary assistant, but are not an approved veterinary assistant (AVA), advancement deeper into the profession can start now. Holding an AVA distinction immediately upgrades one's standing as a veterinary assistant.
It also provides a chance for vet assistants to earn higher pay or obtain a job in an esteemed veterinary practice. This could be one more step on your rise to greater heights in the veterinary field. It could even propel vet assistants one step closer to becoming a veterinarian.
Resources in Texas
American Veterinary Medical Association (AVMA)
Texas State Veterinary Medical Association
Texas Animal Health Commission
Texas Veterinary Hospital Managers Association
Texas Veterinary Medical Foundation
SPONSORED LISTINGS
Featured Programs: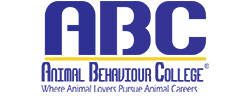 Earn your Online Bachelor of Science in Applied Biological Sciences – Preveterinary Medicine.
Selected Campus Locations:

With Penn Foster's Veterinary Technician Program, you'll learn the skills that will help you take the first step towards a career as a Veterinary Technician. (NAVTA) Approval
Selected Campus Locations: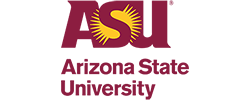 Earn your Online Bachelor of Science in Applied Biological Sciences – Preveterinary Medicine.
Selected Campus Locations:
Selected Programs: