A career opportunity as a professional dog groomer in Texas awaits those who are looking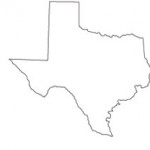 to become part of an exciting and meaningful profession that offers competitive pay. Becoming a dog groomer also comes with a good deal of versatility. A professional dog groomer has the option of working in all different types of businesses, including pet stores, dog kennels, veterinary facilities and animal shelters. There are also a great number of rewards involved with this specialized profession.
SPONSORED LISTINGS
Featured Programs: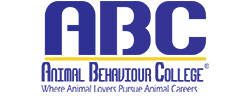 Earn your Online Bachelor of Science in Applied Biological Sciences – Preveterinary Medicine.
Selected Campus Locations:

With Penn Foster's Veterinary Technician Program, you'll learn the skills that will help you take the first step towards a career as a Veterinary Technician. (NAVTA) Approval
Selected Campus Locations: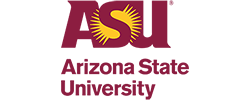 Earn your Online Bachelor of Science in Applied Biological Sciences – Preveterinary Medicine.
Selected Campus Locations:
Selected Programs:

Responsibilities of a Groomer
A professional Texas dog groomer is entrusted with a wealth of responsibilities. For that reason, dog groomers acquire numerous skills that enable them to make use of various techniques that are specific to this profession. Those skills are taught extensively by seasoned dog groomers who have years of experience to their credit.
Texas dog groomers are expected to know a good deal about different breeds of dogs and the proper methods of grooming for various breeds. That means learning what cutting and clipping maneuvers to use on certain types of dogs. It also includes a firm grasp of the various nail clipping and bathing procedures used in the grooming process.
<!- mfunc search_btn -> <!- /mfunc search_btn ->
There are a lot of differences among breeds of dogs and attending to each one is the specialty of a professional dog groomer. Cutting and clipping techniques used on dogs with coarser hair are different than the techniques used on dogs with shaggy hair. There is also the opportunity to be creative as a professional dog groomer. Prospective dog groomers learn the art of styling which can often include a good deal of flare.
Dog owners tend to provide numerous requests which require a combination of several grooming techniques. This is why professional dog groomers in Texas are trained in the finer points of advanced techniques like hand stripping, hand scissoring and more.
Handling the temperament of a dog is one more component in a Texas dog groomer's overall skillset. There is a continual need to keep dogs calm during the entire grooming process. Professional dog groomers learn numerous ways to deal with dogs of all kinds of temperaments to make for a safer and friendlier experience.
Requirements in Texas
There are no perquisites to become a dog groomer in Texas. Students do not need a high school diploma or GED equivalency to start down the path of becoming a professional Texas dog groomer. Students are expected to handle the course requirements, which includes various forms of testing. Hands-on procedures are also taught and expected to be performed by students in a controlled setting.
Salary and Potential Pay
The state of Texas features professional dog groomer salaries that around $37,000 per year. A good deal depends on the city in which a Texas dog groomer works being as though location has a significant effect on salary. There is also plenty of room for advancement as more experienced dog groomers exceed the $40,000 mark in the state of Texas.
Professional Resources Available
American Kennel Club (AKC)
The American Kennel Club is an illustrious organization that does a wealth of good for the canine community. Dog owners can take advantage of all the information and registration services offered by the AKC as it continues to be a widely-recognized name all around the world.
When it comes time to learn more about dog grooming in Texas, this site provides a wide array of information which ranges from every region of the state.
National Dog Groomers Association of America
This is an association for dog groomers which is a valuable source of information. The NDGAA offers nationwide workshops and events aimed at strengthening the dog groomer fraternity across the country.
Texas is so large there are Humane Societies for various regions. The North Texas Humane Society focuses on protecting pets throughout the northern part of Texas.