These following five steps provide a direct path to a career as a veterinary assistant in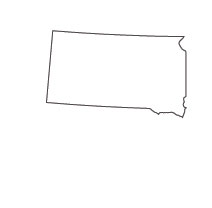 South Dakota
Sponsored Listings
SPONSORED LISTINGS
Featured Program:

If you love working with animals, take the first step toward a new career as Veterinary Assistant with the NAVTA-approved Veterinary Assistant program at Penn Foster. Take affordable classes online - at your own pace - and apply what you've learned through a hands-on externship training at a veterinary practice of your choosing.
Selected Campus Locations:
Veterinary Assistant Careers in South Dakota
A South Dakota veterinary assistant earns an average salary of $26,280 annually, per the Bureau of Labor Statistics. The highest average vet assistant salaries are found in the city of Sioux Falls. Vet assistants working in non-metropolitan areas also average salaries that are slightly above the state average. The state of South Dakota has one of the lowest total populations of veterinary assistants among any state in the country. However, that number is steadily rising as there are new positions opening each year across the state. The rise in spending among pet owners is bringing about the need for more animal healthcare facilities. On a national level, spending on veterinary care for pets is at an all-time high and that has extended to South Dakota as well.
What job duties may be included with the position of veterinary assistant:
Animal healthcare teams rely on an entire group of workers to ensure the successful operation of a pet care facility. Veterinary assistants are a key part of that group as they play a multi-faceted role. This has led to a busy career that is filled with a multitude of job duties. Veterinary assistants have grown to become part of the fabric of animal healthcare teams.
A brief look at some veterinary assistant responsibilities:
Clerical and administrative work
Submitting records requests to other facilities
Equipment and cage cleaning
Maintaining inventory
Surgery and exam room prep
Assisting vet in filling prescriptions
Animal restraining techniques
Animal feeding
Keeping current medical records
Attending to pet dietary requirements
Post-operative care
The job responsibilities of a South Dakota veterinary assistant extend to many different areas and showcase why they are so important to animal healthcare teams. 

1. South Dakota Education Requirements
South Dakota does not have a required education level to begin working or training as a veterinary assistant. Many who start out in this profession hold a
high school diploma or GED equivalency. That could lead right into a vet assistant training program where veterinary assistants learn all the job essentials. There are various community colleges, adult learning centers and technical colleges that offer veterinary assistant training programs. There are also online options for those who prefer distance learning. In South Dakota, vet assistants are not required to earn an AVA (Approved Veterinary Assistant) distinction. However, those who go through with the process of earning an AVA are often revered by veterinary practices that are looking to make new hires. That helps immensely when looking around for a veterinary assistant position.

2. Find a Veterinary Assistant Training Program
When you choose to pursue a career as a vet assistant in South Dakota, the next step is usually locating and enrolling in a training program. These programs are very structured and feature classroom instruction led by experienced veterinary assistants. This provides students with the skills needed to enter into a veterinary assistant position once the program has concluded. The material included in this coursework includes medical terminology, how to identify different breeds, post-operative animal care, proper animal lifting and restraining techniques, how to administer medication, how to handle chemicals and much more.
A couple of veterinary assistant campus and online programs in South Dakota:
Globe University-Sioux Falls
5101 S Broadband Ln
Sioux Falls, SD 57108
Phone: (605) 977-0705
National American University
321 Kansas City Street
Rapid City, SD 57701
(605) 394-4827
Finding a NAVTA approved program:
The NAVTA (National Association of Veterinary Technicians of America) is a nationally-renowned organization that is credited with instituting the first ever veterinary assistant approval program in 2010. The program was much needed in the veterinary field as it offered a way to recognize veterinary assistant training programs that adhered to the highest industry standards. For those interested in enrolling in an NAVTA Approved Veterinary Assistant Program, a list can be found here. There are currently 36 approved programs that have locations in the U.S. and Canada, as well as 4 approved online programs.

3. How to Become an Approved Veterinary Assistant in South Dakota
South Dakota has no state board entrusted with ensuring that veterinary assistants meet a certain set of standards. Each facility is free to hire the vet assistant of their choosing. However, many facilities look very highly upon approved veterinary assistants. South Dakota is not home to any nationally approved training programs, but there are still ways to earn an AVA. The VetMed Team features different options to veterinary assistants looking enhance their standing with an AVA. Options are not relegated to experienced vet assistants, but also extend to those just starting out in this line of work. The next section examines those options that can be utilized by South Dakota residents who have the goal of becoming an approved veterinary assistant.
What is a South Dakota approved veterinary assistant (AVA)?
The Approved Veterinary Assistant (AVA) distinction is a national certificate awarded to veterinary assistants.
What are the approved available options by the NAVTA in South Dakota?
Externship Option: This option is open to those who are not presently employed in a veterinary practice, but are looking for work in that capacity. This option allows for hands-on learning in an actual veterinary practice, which is now a requirement for most animal healthcare facilities.
Experiential Learner: This option is open to veterinary assistants who are presently employed in the state of South Dakota. This option requires vet assistants to log at least 20 hours per week in a full-service veterinary practice.
Veterinary Assistant Program: This option is open to currently employed South Dakota veterinary assistants, who are working a minimum of 20 work hours per week in a full-service veterinary practice.
Once you complete an approved option.
After each condition of your specified option has been met, you will qualify for the AVA exam. A code is issued, which gives you the option of setting terms and conditions for a future exam date.
After passing the approved veterinary assistant examination in South Dakota.
A passing mark will lead into the processing phase in which a certificate is issued. Congratulations! You have successfully finished the required steps to become an approved South Dakota veterinary assistant.
Staying current as a South Dakota AVA.
Your South Dakota AVA will be up for a two-year renewal. By that time, you will also need to complete a set amount of continuing education credit hours.
4. What's After Schooling or Becoming an AVA?
There are lots of advantages extended to approved veterinary assistants in South Dakota. An AVA shows employers that a veterinary assistant has undergone very specific training and has also shown the ability to master the required skillset. Most vet assistants who earned an AVA have found an increase in job prospects, as well as more job stability and better pay. An AVA also adds to the credibility and prestige of the employing facility. Here is a closer look at a host of potential employers located in the state of South Dakota.
Potential Veterinary Assistant Employers in South Dakota:
South Dakota Veterinary Medical Association
This is an excellent resource for veterinary assistants as it provides job listings and statewide information about the veterinary profession. Being able to use this resource could produce a wealth of information.
SVDVMA
Box 2175, SDSU
Brookings, SD 57007
605-688-6649
South Dakota Pet Hospitals
Unlike most states, South Dakota is not home to national animal health care facilities that have locations throughout the country. The pet hospitals and veterinary practices are privately owned and operated by South Dakota residents. 
Mountain View Animal Hospital
1130 Jackson Blvd
Rapid City, SD 57702
Phone: (605) 343-8050
Northern Hills Veterinary Clinic
713 Anna Street
751 Pine View Dr
Vanocker Canyon Rd
Sturgis, SD 57785
Phone: 605-347-3606
All Animal Pet Hospital
2809 S Spring Ave
Sioux Falls, SD 57105
Phone: (605) 339-9261
Dunes Animal Hospital
387 Steamboat Dr
Dakota Dunes, SD 57049
Phone: (605) 242-5412
If your experience level is lacking when it comes to animal healthcare, then you may want to think about possibly volunteering or interning while actively seeking out employment.

5. Advancement Opportunities and Continuing Education for South Dakota Veterinary Assistants
There are plenty of individuals employed as a veterinary assistant, but have not taken the necessary steps that would enable them to earn an approved veterinary assistant (AVA) distinction. The opportunity to reach that elevated level is right in front of you and the time to act is now. Becoming a South Dakota approved veterinary assistant can make for a more promising and opportunistic career. Those who hold an AVA also strengthen the integrity of the South Dakota veterinary profession.
Holding an AVA is a way of spring-boarding your veterinary education and that could lead to future endeavors aimed at becoming a veterinary technician or technologist. Continuing one's education in this area can also lead to the overall goal of becoming a veterinarian.
Veterinary Assistant Resources in South Dakota
American Veterinary Medical Association (AVMA)
South Dakota Veterinary Medical Association
Sioux Falls Area Humane Society
South Dakota Board of Veterinary Medical Examiners
SPONSORED LISTINGS
Featured Programs:

With Penn Foster's Veterinary Technician Program, you'll learn the skills that will help you take the first step towards a career as a Veterinary Technician. (NAVTA) Approval
Selected Campus Locations: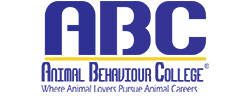 Earn your Online Bachelor of Science in Applied Biological Sciences – Preveterinary Medicine.
Selected Campus Locations: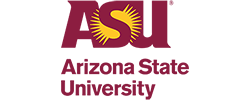 Earn your Online Bachelor of Science in Applied Biological Sciences – Preveterinary Medicine.
Selected Campus Locations:
Selected Programs: