Dog grooming is becoming an increasingly popular career choice, as the demand for more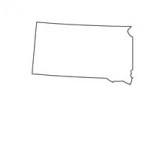 professionals has grown significantly over the past decade. There are many different things that you need to know before choosing this career path to ensure that you get the right education, training, and support to become a groomer in South Dakota.
SPONSORED LISTINGS
Featured Programs: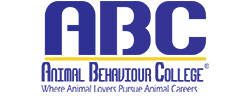 Earn your Online Bachelor of Science in Applied Biological Sciences – Preveterinary Medicine.
Selected Campus Locations:

With Penn Foster's online and accredited veterinary programs, you can learn the skills to help you take the first step toward a career working with animals.
Selected Campus Locations: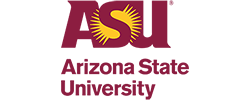 Earn your Online Bachelor of Science in Applied Biological Sciences – Preveterinary Medicine.
Selected Campus Locations:
Selected Programs:

Annual Salary and Expected Pay
According to recent research, South Dakota dog groomers can expect an average hourly wage around $9.34 per hour, with more or less being paid depending on the position, experience, and exact location and type of business that a groomer is working in. Annually speaking, salaries range from about $16,140 per year up to over $28,000 per year for dog groomers in South Dakota. Again, this depends on level of education, experience, company size, industry, and so forth.
The salary expectations for dog groomers have grown in recent years, and will continue to grow as the demand increases for more professionals in this field. South Dakota is a state with a growing population, so it is likely that the demand for dog groomers will rise in the next decade, as well.
<!- mfunc search_btn -> <!- /mfunc search_btn ->
What a Groomer Does
Professional South Dakota dog groomers generally work at veterinary clinics, pet stores, or pet grooming salons. Typically, a groomer might be responsible for taking care of other pets, depending on the facility where they work. Dogs, however, are the most common visitors. Pet groomers wash and brush pets, providing specific breed grooming, specialty grooming services, or just general upkeep and maintenance for dogs and other pets.
A dog groomer in South Dakota can also find employment in kennels, animal shelters, and other private businesses. There is no formal education requirement for pet grooming careers, but there are courses available to help those who are interested in this field to hone their skills.
Requirements in South Dakota
As mentioned above, there are no required formal education courses involved in becoming a dog groomer. There are, however, a number of different schools that offer grooming courses and training programs. The length and curriculum of these courses vary significantly, and some schools are even starting to offer online training courses.
Typical courses that may be covered in grooming school include: safety and first aid, breed and coat recognition, nail clipping and ear cleaning, grooming matted fur and troublesome breeds, and even some anatomy and biology. There are also specialty courses available to study, such as breed-specific training courses.
The biggest requirement for becoming a successful dog groomer is experience. In lieu of formal education, many groomers-to-be choose to work in a grooming salon, animal hospital, or boarding facility in another capacity or an apprentice-type role. This allows them to gain valuable experience in the field while working their way up to the position. Many groomers hire assistants and allow new groomers to shadow their work. Take advantage of these opportunities, and make sure that you capitalize on your friends' and family's pets, offering free grooming services to boost your experience.
Education and Certification Standards
There are many free learning tools and paid training courses online that can be taken to further your career in dog grooming. Every groomer should stay updated on the most current tools, techniques, and trends of the industry. South Dakota has more than a dozen schools that offer pet grooming training and support, including online programs. In addition, there are over 50 grooming salons and animal hospitals throughout the state where you can gets hands-on experience or work after you finish your education. The Sioux Falls Area Humane Society (and other branches throughout the state) is a great place to get more information about the South Dakota pet grooming industry and training opportunities.
There are also workshops hosted by the NDGAA, or National Dog Groomers Association of America, Inc. These workshops cover a variety of areas, allowing groomers to fine-tune their skills and improve their overall work. The NDGAA also offers breed study kits for those wishing to perfect their craft in breed-specific grooming.
Although it isn't required, the NDGAA does offer two types of certification for dog groomers. The National Certified Groomer is available to those who can pass a written exam and practical grooming test. First, students must attend a grooming workshop hosted by NDGAA. Then, they will have to demonstrate their abilities on four different breeds, including non-sporting and sporting dogs, short-legged terriers, and long-legged terriers. If all exams are passed, a certificate is issued to the groomer. This certificate can result in better paying jobs and more professional accreditation for the field.
After passing the initial exams, groomers can take an additional written test to become a National Certified Master Groomer. These certifications offer membership to the NDGAA, offering networking opportunities, access to continuing education and industry events, and more.
Professional Resources