To become a veterinary assistant in Rhode Island, the following five steps should be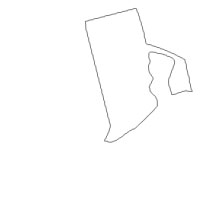 completed.
Sponsored Listings
SPONSORED LISTINGS
Featured Program:

If you love working with animals, take the first step toward a new career as Veterinary Assistant with the NAVTA-approved Veterinary Assistant program at Penn Foster. Take affordable classes online - at your own pace - and apply what you've learned through a hands-on externship training at a veterinary practice of your choosing.
Selected Campus Locations:
Veterinary Assistant Careers in Rhode Island
Rhode Island is among the top-paying states for veterinary assistants. A veterinary assistant in Rhode Island currently earns an average income of $31,460 per year, according to data collected by the U.S. Bureau of Labor Statistics. That ranks fifth among the average vet assistant salaries in all 50 states. The Rhode Island average is fairly consistent throughout the state as there is not much fluctuation. Vet assistants in Providence, Newport, Warwick and Coventry have the same relative earning potential. Some higher end veterinary practices will pay salaries that exceed the Rhode Island state average. However, there is not a huge population of vet assistants in Rhode Island as only two states have a fewer number of veterinary assistants. However, there are more job openings every year as the veterinary options for pet owners are expanding in Rhode Island. The American Pet Products Association has estimated that pet owners will spend $69.36 billion on their pets in 2017, which is up $3 billion from 2016. That has a lot to do with the rise and affordable of veterinary medical care. Rhode Island is among the states that are adding more vet practices each year.
What your position as a veterinary assistant may include:
Animal healthcare practices call upon veterinary assistants multiple times throughout the course of a workday. That is because they perform so many different job functions. Veterinary assistants are integral to the success of any animal healthcare team and have cemented their place in the veterinary profession.
A glimpse into some of the responsibilities of a veterinary assistant:
Scheduling appointments, answering client calls
Managing client histories
Post-operative care
Contacting outside vet facilities for records requests
Inventory control and clerical duties
Sterilization of instruments, rooms and equipment
Disinfecting and cleaning cages
Assisting vets with prescription filling
Prepping exam and surgery rooms
Maintaining updated client records
Attending to specific dietary needs of pets
Animal walking and exercising
There are additional job assignments, which show the tremendous value veterinary assistants bring to a Rhode Island animal healthcare facility

1. Rhode Island Education Requirements
Rhode Island does not require veterinary assistants working in the state to hold a certain level of education. It is up to each individual practice to set its own criteria for its veterinary assistants. Most suggest a minimum of a high school diploma or GED equivalency. Gaining admission to one of the state's vet assistant training programs is not a very detailed process, although prior education can prove to be of great assistance when it comes to learning the curriculum. Certificate programs are available at a variety of locations and also provide distance learning options. There is no requirement for vet assistants to attain an AVA (Approved Veterinary Assistant) certification in Rhode Island. However, there is a distinct advantage to holding an AVA as it helps with employment, salary and stability.

2. Find a Veterinary Assistant Training Program
In order to work as a veterinary assistant, an individual must be able to perform an array of job-related tasks. All those tasks are introduced through the coursework taught within a veterinary assistant training program. Students benefit from professional instruction in areas that include breed identification, prepping specimens for lab exams, medical terminology, post-operative care, the proper ways to administer medications and much more. These are part of an overall skillset that veterinary assistants use as part of their everyday job duties at a veterinary practice or pet hospital in the state of Rhode Island. 
Here is a look at some veterinary assistant campus and online programs located in Rhode Island: 
Community College of Rhode Island
400 East Avenue, Warwick
Rhode Island 02886
Phone: 401-825-1000
Massasoit Community College
1 Massasoit Blvd.
Brockton, MA 02302
508-588-9100
Finding a NAVTA approved program:
The National Association of Veterinary Technicians in America (NAVTA) was the first organization to put together a veterinary assistant approval program in 2010. This approval program examines vet assistant training programs throughout the country and gives its approval to those who meet the highest industry standards. The NAVTA is well known throughout the veterinary field and continues to provide resources for veterinary assistants.
Those looking to learn more about potentially gaining admission to an NAVTA Approved Veterinary Assistant Program can find a list here. There are currently 36 NAVTA approved programs located throughout the United States and Canada, in addition to four online programs.

3. Ways to Become a Certified Veterinary Assistant in Rhode Island
Rhode Island and the NATVA have not named any kind of state training or credentialing program that veterinary assistants must complete. However, options have been introduced to Rhode Island residents who are looking to become an approved veterinary assistant. There is the option of working in conjunction with the VetMed Team. Veterinary assistants, who are presently employed but not approved, can finally attain an AVA (Approved Veterinary Assistant) certificate. The next section provides more detail on all the requirements that are necessary to become an approved Rhode Island veterinary assistant
What is a Rhode Island approved veterinary assistant (AVA)?
The title of Approved Veterinary Assistant (AVA) is a national certification for veterinary assistants.
What are the approved available options by the NAVTA in Rhode Island?
Externship Option: Those who are not currently working in a veterinary practice, but are looking for employment, qualify for this option. This option offers pre-employment training, which is being required to work in most animal healthcare facilities.
Experiential Learner: Those who are now employed as a veterinary assistant in Rhode Island qualify for this option. The requirement states that individuals must log at least 20 hours per week in a full-service vet practice.
Veterinary Assistant Program: Rhode Island veterinary assistants who are working in a full-service veterinary practice qualify for this option. They must show proof of at least 20-hours of work per week in full-service vet facility.
Once you complete an approved option.
Completing one of the previous options allows you to take the AVA examination that aligns with your specific program. Examination terms and conditions for your test can be set in Rhode Island.
After passing the approved veterinary assistant examination in Rhode Island.
Once you achieve a passing grade on the examination, you will be processed in the and given access to your certificate. Congratulations, you have completed every requirement needed to become an approved Rhode Island veterinary assistant.
Staying current as a Rhode Island AVA.
Your Rhode Island AVA must undergo a renewal every 2 years. You must show additional continuing education credits in the next 2 years and pay a fee for renewal. 
4. What's After Schooling or Becoming an AVA?
Once you have fulfilled all the education requirements, it's time to find a job.  Rhode Island features competitive salaries for its veterinary assistants. Rhode Island veterinary practices may also be more likely to hire veterinary assistants with adequate training.
Potential Veterinary Assistant Employers in Rhode Island:
VCA (Veterinary Centers of America)
The VCA has come to be known as a popular veterinary facility that offers high quality animal care. The VCA features locations in Rhode Island, along with more than 750 total hospitals throughout the United States. Here are the three VCA locations in Rhode Island.
342 Atwood Avenue
Cranston, RI, 02920
401-942-7360
15 1st Street
East Providence, RI, 02914
401-434-0106 
3 Ashaway Road
Westerly, RI, 02891
401-596-8910
Vetco Wellness Centers and Vaccination Clinics inside PETCO
VETCO continues to offer preventative pet care at numerous PETCO locations. VETCO has been able to offer quality and affordable health care for pets of all kinds. VETCO also assists in the advancement of careers through its relationships with animal healthcare practices and teaching institutions.
Located in Middletown Petco
1309 West Main Road
Middletown, RI 02842
401-846-8105
Located in Warwick Petco
300 Quaker Lane
Warwick, RI 02886
401-821-0103
Located in North Kingstown Petco
1007 Ten Rod Road
N Kingstown, RI 02852
Banfield Pet Hospital
Banfield Pet Hospital opened for business in 1955 and has continued to expand ever since. There are now more than 900 locations throughout the United States. The hospital was built on the idea of people working together and that has resulted in national success in the field of animal healthcare.
Here are the Banfield Pet Hospitals located in the state of Rhode Island
Banfield Warwick
1276 Bald Hill Rd
Warwick, RI, 02886
(401) 821-5978 
Banfield Johnston
1386 Atwood Ave
Johnston, RI, 02919
(401) 942-2259 
Those who are inexperienced in working with animals can also choose to volunteer at a facility or obtain an internship, which can both help with the search for employment.

5. Continuing Education and Advancement Opportunities for Rhode Island Veterinary Assistants
If you are working as a Rhode Island veterinary assistant but are not approved, this is your chance to begin your rise through the veterinary profession. A veterinary assistant with an AVA distinction has already shown to have the drive to succeed. That could continue with a future education as a veterinary technician, or perhaps even as a veterinarian. The future can start now and taking the necessary steps to earn an AVA is a major move toward career advancement.
Resources in Rhode Island
Rhode Island Veterinary Medical Association
American Veterinary Medical Association (AVMA)
Rhode Island Veterinary Technician Association
Rhode Island Veterinary Assistant Job Listings
SPONSORED LISTINGS
Featured Programs:

With Penn Foster's Veterinary Technician Program, you'll learn the skills that will help you take the first step towards a career as a Veterinary Technician. (NAVTA) Approval
Selected Campus Locations: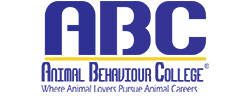 Earn your Online Bachelor of Science in Applied Biological Sciences – Preveterinary Medicine.
Selected Campus Locations: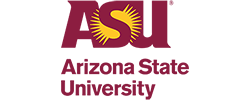 Earn your Online Bachelor of Science in Applied Biological Sciences – Preveterinary Medicine.
Selected Campus Locations:
Selected Programs: