Following these five steps can lead right into a promising career as a veterinary assistant in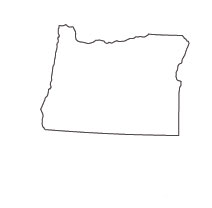 Oregon.
Sponsored Listings
SPONSORED LISTINGS
Featured Programs: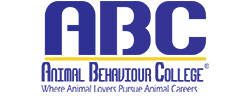 Earn your Online Bachelor of Science in Applied Biological Sciences – Preveterinary Medicine.
Selected Campus Locations:

With Penn Foster's Veterinary Technician Program, you'll learn the skills that will help you take the first step towards a career as a Veterinary Technician. (NAVTA) Approval
Selected Campus Locations: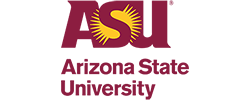 Earn your Online Bachelor of Science in Applied Biological Sciences – Preveterinary Medicine.
Selected Campus Locations:
Selected Programs:

Veterinary Assistant Careers in Oregon
An Oregon veterinary assistant earns an average salary of $28,850 per year, according to the Bureau of Labor Statistics. However, there are opportunities to make more than that average. Veterinary assistants employed within the cities of Beaverton, Portland and Hillsboro report average salaries that surpass the $30,000 mark. Location is a prime factor in determining the salary limit for a veterinary assistant while experience and certification level also plays a role. The state of Oregon is seeing its population of working veterinary assistants continue to grow. Future projections show a 12% growth rate by the year 2024. That means more new jobs will be opening up each year, while employed veterinary assistants will be able to lean on a lot of job security. Job growth for vet assistants in Oregon is well above the national average, making this a promising time to begin a career as a veterinary assistant in Oregon.
What job duties the position of a veterinary assistant may include:
Veterinary facilities feature a full staff of employees that make up their animal healthcare team. The role of a veterinary assistant is one that is extremely important to the team dynamic. Assuming a vast array of responsibilities has enabled veterinary assistants to lead exciting, fast-paced that are very important to the success of a veterinary practice.
A quick look into the multitude of veterinary assistant responsibilities:
Client interaction and appointment scheduling
Pet records requests from outside vet practices
Overseeing inventory control
Sanitizing equipment and surgery rooms
Use of animal restraining techniques
Animal cage cleaning
Helping vets filling pet prescriptions
Keeping current medical records
Post-operative care
Administrative duties
These are not all the job duties performed by veterinary assistants in Oregon. The ability to handle so many responsibilities has made veterinary assistants extremely valuable to animal healthcare teams. 

1. Oregon Education Requirements
Oregon does not have any education requirements in place for starting to practice as a veterinary assistant. Instead, each veterinary practice decides what its requirements will be when bringing on new veterinary assistants. Most recommend that candidates have at least a high school diploma or GED equivalency. This will help when it comes to the starting out training in this line of work as there is a fair amount of information to take in. Veterinary assistant training programs serve as the educational pathway to a long-lasting and rewarding career. There are a variety of post-secondary schools and adult learning centers that offer education programs for aspiring veterinary assistants. Oregon does not require that veterinary assistants in the state become an AVA (Approved Veterinary Assistant). However, vet assistants that go on to attain an AVA typically step to the front of the line when seeking out employment in Oregon.

2. Find a Veterinary Assistant Training Program
A future as a veterinary assistant generally begins with admission to a veterinary assistant training program. There are several programs in Oregon and while coursework may be slightly different, the instruction focuses on the same core concepts. Classroom instruction and distance learning options are available as both teach the skills vet assistants need in their everyday line of work. The coursework involves concentrations on medical terminology, identification of breeds, various animal restraint techniques, how to administer medication, and the protocol for handling chemicals.
A few veterinary assistant campus and online programs in Oregon:
Carrington College
2004 Lloyd Center, 3rd Floor
Portland, OR 97232
Phone: 503-761-6100
Linn-Benton Community College
6500 Pacific Blvd. SW
Albany, Oregon 97321
Phone: 541-917-4999 
Blue Mountain Community College
2411 NW Carden Ave.
Pendleton, OR 97801
Phone: (541) 276-1260
Finding a NAVTA approved program:
As the veterinary assistant profession continues to grow, there was a need to establish a way to authorize that certain training programs were meeting the highest industry standards.  In 2010, the NAVTA (National Association of Veterinary Technicians of America) took the initiative to develop the first veterinary assistant approval program. What it did was set forth guidelines for what is expected of a professional veterinary assistant program. For those who may be interested in becoming a part of an NAVTA Approved Veterinary Assistant Program, here is a list of approved programs. Currently, there are 36 approved programs in the U.S. and Canada, and there are also 4 approved online programs.

3. How to Become an Approved Veterinary Assistant in Oregon
Oregon does not make it a requirement to finish a vet assistant training program before an individual can start working inside an animal healthcare facility. Vet practices and pet hospitals set their own criteria for the hiring process. It is very common for facilities to require some type of training with their new hires. That makes credentialed vet assistants a more valuable commodity in the job market. The VetMed Team has introduced options for veterinary assistants who are looking to obtain that approved veterinary assistant credential. Options are open to employed vet assistants, as well as beginners who are hoping to break into the profession. The entry below details how to become an approved veterinary assistant in Oregon.
What is an Oregon approved veterinary assistant (AVA)?
The Approved Veterinary Assistant (AVA) distinction is a national certificate awarded to veterinary assistants.
What are the approved available options by the NAVTA in Oregon?
Externship Option: This option is available to individuals not employed in an animal healthcare practice, but are seeking employment as a veterinary assistant. This option offers on-the-job learning in a vet facility, which is something that is frequently being required by veterinary practices.
Experiential Learner: This option is available to working Oregon vet assistants. Veterinary assistants qualify by working at least 20 hours per week at an Oregon animal healthcare facility.
Veterinary Assistant Program: This option is available to those working as an Oregon veterinary assistant. The weekly requirement is 20 hours in a full-service veterinary practice.
Once you complete an approved option.
When each component of an approved option is completed, then comes time to take the AVA exam. When candidates are set to begin this step, they will receive a code that allows them to set up an exam date.
After passing the approved veterinary assistant examination in Oregon.
Earning a passing score on the exam will be followed up by the processing and issuance of a certificate. Congratulations! You have successfully become an approved Oregon veterinary assistant.
Staying current as an Oregon AVA.
Your Oregon AVA needs to be renewed every two years. You will also asked to complete continuing education credits over the next 2 years. 
4. What's After Schooling or Becoming an AVA?
It will not take long for you to take advantage of everything that comes with being an approved veterinary assistant. Oregon veterinary assistants with an approval tend to find better opportunities, higher pay rates and job security. Employers are constantly on the lookout for qualified veterinary assistants as it is a profession that continues to grow. A high quality of service generally comes with the AVA stamp of approval. Here is a look at a small portion of the possible employers located throughout the state of Oregon. 
Potential Veterinary Assistant Employers in Oregon:
VCA (Veterinary Centers of America)
VCA needs no introduction in the veterinary field as it has been around for many years providing top quality care. There are presently more than 750 VCA hospitals throughout the United States. Here are is a look at just some of the many VCA Oregon locations.
902 East Jackson
Medford, OR, 97504
541-779-4893
1020 Green Acres Road, Suite 5
Eugene, OR, 97408
541-345-7970
2945 NE Sandy Blvd
Portland, OR, 97232
503-233-5222
4053 Commercial Street SE
Salem, OR, 97302
503-581-1438
19343 Willamette Drive
West Linn, OR, 97068
503-635-3115
Banfield Pet Hospital
Veterinarian Warren J. Wegert is highly regarded in the veterinary field and that is because of his vision for veterinary medicine. Wegert helped erect the first Banfield Pet Hospital in 1955. Since then, Banfield Pet Hospital has grown to include more than 900 locations all over the United States and in Puerto Rico. The hospital was built upon the belief that the best relationships are formed when people work together.
Below is the Banfield Pet Hospital located in Oregon.
Bend
63455 North Highway 97
Bend, OR, 97701
(541) 330-1462
If you are without significant experience in the veterinary field, then you could turn to the option of volunteer work or apply for an internship while you are looking to break into the animal healthcare profession.

5. Advancement Opportunities and Continuing Education for Oregon Veterinary Assistants
Those working as an Oregon veterinary assistant, but are not an approved veterinary assistant (AVA), can finally begin advancing their career. Earning the status of an approved veterinary assistant immediately changes the entire scope of things in the animal healthcare field. It can bring about new professional opportunities in Oregon. This could be just the beginning. The continuation of a veterinary education could lead to a future as a veterinary technician and even the long-term goal of becoming a veterinarian.
Veterinary Assistant Resource in Oregon
American Veterinary Medical Association (AVMA)
Oregon Veterinary Medical Association
SPONSORED LISTINGS
Featured Programs: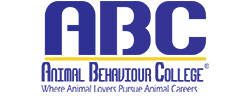 Earn your Online Bachelor of Science in Applied Biological Sciences – Preveterinary Medicine.
Selected Campus Locations:

With Penn Foster's Veterinary Technician Program, you'll learn the skills that will help you take the first step towards a career as a Veterinary Technician. (NAVTA) Approval
Selected Campus Locations: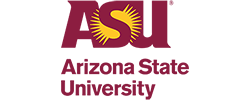 Earn your Online Bachelor of Science in Applied Biological Sciences – Preveterinary Medicine.
Selected Campus Locations:
Selected Programs: