Becoming a veterinary assistant in the state of North Dakota can be done by completing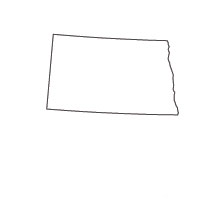 the following steps.
Sponsored Listings
SPONSORED LISTINGS
Featured Program:

If you love working with animals, take the first step toward a new career as Veterinary Assistant with the NAVTA-approved Veterinary Assistant program at Penn Foster. Take affordable classes online - at your own pace - and apply what you've learned through a hands-on externship training at a veterinary practice of your choosing.
Selected Campus Locations:
Veterinary Assistant Careers in North Dakota
North Dakota is one of the better paying states for veterinary assistants. The annual average salary of a vet assistant is above the average salary in many other states. According to the Bureau of Labor Statistics, the average salary of a North Dakota veterinary assistant is $29,270 annually. The salaries are pretty similar throughout North Dakota as vet assistants in Bismarck, Fargo and Mandan all earn around the same annual salaries. North Dakota also has the second lowest population of vet assistants among all states. Only Wyoming employs fewer veterinary assistants. That means there is an ongoing demand for new veterinary assistants in North Dakota. The growth rate is higher than the national average and over the next seven years, there expects to be an 11% increase in the number of vet assistant jobs in North Dakota.
What job duties the position of a veterinary assistant may include:
Veterinary assistants have become an integral component to all vet practices and animal hospitals. Veterinary assistants regularly perform a wide array of job tasks that all play a pivotal role in the efficiency of an animal healthcare team. There are a variety of new assignments and challenges facing veterinary assistants each day.
A quick glimpse into some veterinary assistant responsibilities:
Interacting with clients
Coordination of follow-up visits
Overseeing medical records requests from vet facilities
Monitoring inventory
Sanitizing veterinary equipment and exam rooms
Cage cleaning
Assisting vets in prescription filling
Surgery room prep
Updating medical records
Animal restraint techniques
Feeding and exercising animals
There are more duties and the overall collection of responsibilities have made North Dakota veterinary assistants very important to veterinary practices, pet hospitals and other animal healthcare facilities. 

1. North Dakota Education Requirements
North Dakota is without any educational requirements for veterinary assistants to begin working in this profession. Since each veterinary facility decides on its own hiring criteria, a high school diploma or GED equivalency have become the generally accepted minimum. This type of background also helps when starting out in a veterinary assistant training program. There are several campus and distance learning programs to choose from. The state of North Dakota does not require veterinary assistants to currently have an AVA (Approved Veterinary Assistant) certification. However, individuals who have earned an AVA usually step to the front of the line when applying for a veterinary assistant job in North Dakota.

2. Find a Veterinary Assistant Training Program
The pathway to becoming a veterinary assistant lies through a training program. It is within this kind of program that students can acquire the necessary skills to function efficiently in the veterinary field. These programs are different in design, although all focus on the same principles of educating future vet assistants through the use of classroom instruction and practical learning. Program Instructors are veterinary assistants with ample experience teaching areas of study such as medical terminology, breed identification, administering medication, restraint techniques, how to handle chemicals and much more.
A few veterinary assistant campus and online programs in North Dakota:
Lake Region State College
1801 College Drive N
Devils Lake, ND 58301
Phone: (701) 662-1600
Bismarck State College
1500 Edwards Avenue
Bismarck, ND 58506
Phone: 701-224-5429
Dakota College at Bottineau
105 Simrall Blvd
Bottineau, ND 58318
Phone: (701) 228-2277 
Finding a NAVTA approved program:
The expansion of the veterinary field called for the need to upgrade its training programs. That prompted the NAVTA to create the very first veterinary assistant approval program in 2010. The program was created as a way of identifying and labeling training program that upheld the highest industry standards. Those who are looking to learn more or interested in enrolling in an NAVTA Approved Veterinary Assistant Program, a complete list can be found here. There are presently 36 approved programs located throughout the U.S. and Canada. There are also 4 approved online programs. North Dakota currently does not house an NAVTA accredited campus program.

3. How to Become an Approved Veterinary Assistant in North Dakota
North Dakota has not set forth any state regulations about the certification of veterinary assistants. However, the ability to show some form of credentialing can create a number of advantages. The VetMed Team has provided three approval options for veterinary assistants of all experience levels. The section below details those options which result in earning the status of an approved North Dakota veterinary assistant.
What is a North Dakota approved veterinary assistant (AVA)?
An Approved Veterinary Assistant (AVA) distinction is actually a national certificate that is awarded to qualified veterinary assistants.
What are the approved available options by the NAVTA in North Dakota?
Externship Option: This option is designed for those who are not working in a veterinary practice, but are actively seeking employment in that capacity. On-site training and hands-on instruction is offered which is beneficial because most animal healthcare practices are requiring that type of training.
Experiential Learner: This option is designed for employed veterinary assistants in North Dakota. There is a weekly employment quota of 20 hours at a full-service veterinary practice.
Veterinary Assistant Program: This option is designed for North Dakota veterinary assistants who are currently employed in a full-service veterinary practice for a minimum of 20 hours per week.
Once you complete an approved option.
Meeting every single requirement of an approved option allows you to take the AVA examination that matches the option you have completed. A code will be issued and that will allow the terms for your exam to be set.
After passing the approved veterinary assistant examination in North Dakota.
Once you achieve a passing grade on your examination, you will immediately be processed and issued a certificate. Congratulations! You've just become an approved North Dakota veterinary assistant.
Staying current as a North Dakota AVA.
Your North Dakota AVA will need a renewal every 2 years. You must also show proof of ongoing education credits within the next 2 years and pay a renewal fee.
4. What's After Schooling or Becoming an AVA?
Once all of your all your requirements have been met to become an approved veterinary assistant in North Dakota, new opportunities should begin to surface, Employers have a tendency to hire approved veterinary assistants over applicants who do not hold that distinction. This is a way of insuring that a veterinary assistant is capable of handling the job responsibilities. This also raises the status of the overall North Dakota veterinary assistant profession. Here is a glimpse at just some of the potential employers who are located in the state of North Dakota. 
Potential Veterinary Assistant Employers in North Dakota:
Unlike most other states, North Dakota is not home to veterinary hospitals that have national locations. The VCA, VETCO and Banfield Pet Hospitals have no facilities within North Dakota. Veterinary facilities are privately owned and here are a look at some throughout the state.
Missouri Valley Vet- Commerce
1801 Commerce Drive
Bismarck, ND 58501
Phone: (701) 222-1912
Steele Veterinary Clinic
2515 County Rd 10
Steele, ND 58482
Phone: (701) 475-2300
Pinkerton Animal Hospital
2105 N Broadway
Minot, ND 58703
Phone: (701) 852-3055
Southgate Veterinary Hospital
1415 32nd Ave S
Fargo, ND 58103
Phone: (701) 298-9455
Lewis and Clark Animal Hospital
1522 E Main Ave
Bismarck, ND 58501
Phone: (701) 751-2501
Turtle Mountain Veterinary Services
1040 ND-5
Bottineau, ND 58318
Phone: (701) 228-3075
Animal Health Clinic
1441 S University Dr.
Fargo, ND 58103
Phone: (701) 237-9310
If you find that you have a lack of experience in working with animals, then you could consider the option of obtaining an internship or doing some volunteering while you are in the process of looking for employment.

5. Advancement Opportunities and Continuing Education for North Dakota Veterinary Assistants
If you are now working as a veterinary assistant, but are not an approved veterinary assistant (AVA), this can be the time that you begin moving forward in your career. Achieving the status of a North Dakota approved veterinary assistant will expand job prospects and elevate your standing as an animal healthcare professional.
This could also be the beginning of a rise through the ranks of the veterinary profession. Moving up to the role of a veterinary technician could be your next accomplishment in the veterinary profession. That could even one day lead towards a future education with the ultimate goal of becoming a veterinarian.
Resources in North Dakota
North Dakota Veterinary Medical Association
American Veterinary Medical Association (AVMA)
SPONSORED LISTINGS
Featured Programs:

With Penn Foster's Veterinary Technician Program, you'll learn the skills that will help you take the first step towards a career as a Veterinary Technician. (NAVTA) Approval
Selected Campus Locations: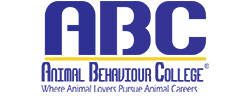 Earn your Online Bachelor of Science in Applied Biological Sciences – Preveterinary Medicine.
Selected Campus Locations: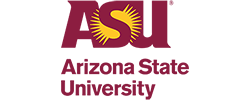 Earn your Online Bachelor of Science in Applied Biological Sciences – Preveterinary Medicine.
Selected Campus Locations:
Selected Programs: