Becoming a dog groomer in North Dakota will allow you to work in animal hospitals,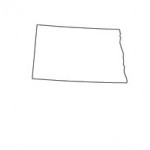 grooming salons, pet stores, and other pet care businesses throughout the state. Groomers handle the basic care and maintenance of pets, including washing and drying, trimming and cutting fur, clipping nails, brushing, and other grooming duties. North Dakota has no specific requirements to become a dog groomer, but there are plenty of training programs available. As with any career, the more education and experience you have, the better.
SPONSORED LISTINGS
Featured Programs: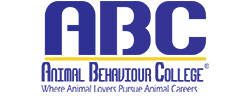 Earn your Online Bachelor of Science in Applied Biological Sciences – Preveterinary Medicine.
Selected Campus Locations:

With Penn Foster's online and accredited veterinary programs, you can learn the skills to help you take the first step toward a career working with animals.
Selected Campus Locations: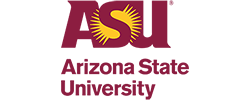 Earn your Online Bachelor of Science in Applied Biological Sciences – Preveterinary Medicine.
Selected Campus Locations:
Selected Programs:

Training Requirements
The state of North Dakota has no formal regulations or requirements for education and training of dog groomers. However, there are a number of dog grooming schools and training programs available for those who wish to pursue an education to improve their own career standing. There are more than 10 grooming programs and schools throughout the state, including online and in-person classes.
<!- mfunc search_btn ->
<!- /mfunc search_btn ->
Pet grooming schools in North Dakota will teach everything that students need to know about grooming, including breed standards, practical application, and more. Usually, programs average 60 to 80 hours of coursework, but this varies from one program to the next.
North Dakota is also home to the Central Dakota Humane Society, located in Bismarck. This no-kill shelter has volunteer opportunities as well as information and resources for those seeking a career in dog grooming. Training and Internships at North Dakota Salons and Animal Hospitals
In a career like dog grooming, training and hands-on experience is often much more valuable than formal education. While you should not forego any classes that you find, you should make sure that your training also includes hands-on work. Practical apprenticeships and on-the-job training are a way for you to showcase your abilities and improve on your existing skills.
Not only that, but an internship can provide practical experience in a business setting, teaching you how to handle clients, answer the phones, and perform the other necessary clerical duties of the business. You might even find North Dakota pet groomers that offer job training programs and internships of their own that you can get involved in.
Certification and Licensing Requirements
The state of North Dakota has no formal licensing requirements for dog groomers. While certification and training is available, it is not mandated. There is a state-specific program for groomers in North Dakota through the National Dog Grooming Association of America (NDGAA). This certification program requires groomers to attend training sessions and workshops before demonstrating their abilities through a practical exam and a written test. There are two exams available, offering a Certified Dog Groomer and Master Dog Groomer certification for those who seek it.
North Dakota pet salons and kennels will always prefer a candidate with more education and experience. There are state-specific training and grooming schools, as well as certified programs that some employers look for in hiring dog groomers.
Expected Pay Wages
North Dakota dog groomers are often paid slightly less than average compared to other states throughout the country. The entry-level starting hourly wage is around $8.00, while those who have more experience can earn up to $15.00 per hour or more. Salaries range from as low as $11,000 for apprentices and groomers-in-training to as much as $28,000 or more for experienced groomers and salon owners. The average in the state of North Dakota is approximately $19,650 per year for dog groomers.
The salary that you can earn will depend on seniority, training and education, company size, location, and type of business. For example, private salons and pet stores generally pay more than animal hospitals and kennels.
Some Helpful Resources
 https://www.sokanu.com/careers/dog-groomer/salary/North%20Dakota/
Continuing Education and Professional Resources
A groomer's education never ends. There are many resources and requirements that focus on keeping your education current and becoming a member of the pet grooming network in North Dakota. Check out the resources below to learn more and make the most of your career.
NDGAA: Members of this association enjoy many professional perks. This is also the national association that offers training and certification for those wishing to become dog groomers in their own state.
International Association of Professional Groomers: This is another great place to find information on education, training, and professional career development.
The Humane Society of the U.S./North Dakota: The local chapter of the Humane Society has plenty of resources related to dog groomers and careers throughout the state, including resources for groomers and those who wish to become one.