Following these five steps will lead you to a bright and rewarding career as a veterinary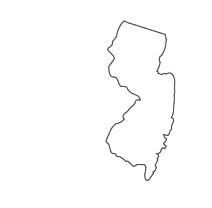 assistant in New Jersey
Sponsored Listings
SPONSORED LISTINGS
Featured Programs: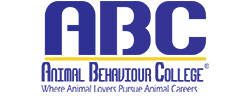 Earn your Online Bachelor of Science in Applied Biological Sciences – Preveterinary Medicine.
Selected Campus Locations:

With Penn Foster's online and accredited veterinary programs, you can learn the skills to help you take the first step toward a career working with animals.
Selected Campus Locations: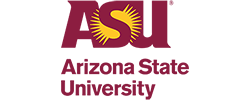 Earn your Online Bachelor of Science in Applied Biological Sciences – Preveterinary Medicine.
Selected Campus Locations:
Selected Programs:

Veterinary Assistant Careers in New Jersey
A New Jersey veterinary assistant earns an average salary of $31,750 annually, per the Bureau of Labor Statistics. However, the earning potential throughout various parts of the state extend well beyond that average. New Jersey is also one of the better paying states for veterinary assistants as it ranks fourth in the U.S. More experienced veterinary assistants working in top-end practices in New Jersey can earn upwards of $40,000 per year. The average salary extends to more than $34,000 per year in cities such as New Brunswick, Sayreville and Jersey City. There are also an increasing number of job openings in New Jersey as its population of vet assistants continues to rise. Pay rates are fairly consistent throughout many parts of New Jersey, which could make for a long career with good job stability.
What job duties may be included with the position of veterinary assistant:
Animal healthcare facilities thrive on teamwork and depend on a variety of professionals to keep the practice running efficiently. Veterinary assistants are among those professionals and play a multi-dimensional role. That allows them to enjoy a fulfilling career that is both demanding and rewarding. In many vet practices, veterinary assistants are the glue that helps hold an animal healthcare team together.
A brief look into the variety of veterinary assistant responsibilities:
Clerical work and customer appointments
Making record requests to other facilities
Equipment cleaning
Maintaining control of inventory
Surgery room prep
Assisting vet with filling scripts
Animal restraint
Animal walking and grooming
Keeping medical records current
Attending to special dietary needs of pets
Sanitization of exam rooms
The job responsibilities of a New Jersey veterinary assistant are not few in number, which is why they are such an integral part an animal healthcare team. 

1. New Jersey Education Requirements
The state of New Jersey does not mandate a minimum level of educational requirements for veterinary assistants. That does not mean that vet practices and pet hospitals will ignore the level of schooling among job candidates. In fact, most veterinary assistants in New Jersey have attained a minimum of a high school diploma or GED equivalency. There are high schools, technical schools and post-secondary schools offering an education in veterinary assistance. Distance learning is also an option for those who are looking to complete their education online. New Jersey has not made it mandatory for a vet assistant to hold an AVA (Approved Veterinary Assistant) distinction. However, individuals, who do hold an AVA, bring a proven set of skills to any veterinary practice. That typically makes them a more valuable commodity and more qualified job candidates.

2. Find a Veterinary Assistant Training Program
Deciding on a future as a veterinary assistant is generally followed up with enrollment into a veterinary assistant training program. Within those programs, instruction from experienced veterinary assistants serves as a foundation for everything a new vet assistant need to know. The material that is taught focuses on medical terminology, breed identification, post-operative animal care, restraining techniques, the proper ways of administering medication, handling chemicals and much more.
A few veterinary assistant campus and online programs in New Jersey:
Brookdale Community College
765 Newman Springs Road
Lincroft, NJ 07738-1543
(732) 224-2382
Ocean County College
1 College Drive
Toms River, NJ 08754
Phone: (732) 255-0400
William Paterson University
300 Pompton Rd
Wayne, New Jersey 07470
973-720-2000
Finding a NAVTA approved program:
The NAVTA (National Association of Veterinary Technicians of America) identified a need for an established veterinary assistant approval program and that lead to the creation of a national approval program in 2010. The program is a way to define what is both required and expected in a veterinary assistant training program. For those who would like to enroll in an NAVTA Approved Veterinary Assistant Program, you can find a list here. There are currently 35 approved programs located throughout the U.S. and Canada, and 3 approved online programs. New Jersey features 5 different NAVTA accredited campus programs. More information regarding the online accredited programs can be found here.

3.How to Become an Approved Veterinary Assistant in New Jersey
New Jersey does not have a state board that mandates the completion of a veterinary assistant program before starting work in a veterinary facility. However, many veterinary practices favor veterinary assistants who can validate their training with credentialing. The VetMed Team has put together a host of options for veterinary assistants that are looking to upgrade their status with credentials of their own. Those options apply to experienced and novice vet assistants. The following section takes a look at the variety of options available to
New Jersey residents looking to become an approved veterinary assistant.
What is a New Jersey approved veterinary assistant (AVA)?
The Approved Veterinary Assistant (AVA) distinction is a national certificate awarded to veterinary assistants.
What are the approved available options by the NAVTA in New Jersey?
Externship Option: This option can be utilized by anyone not currently employed in a veterinary practice, but is in the process of looking for work in that capacity. The benefit of this option is that it allows for learning in a real vet practice, something that is a requirement in most animal healthcare facilities.
Experiential Learner: This option is intended for veterinary assistants presently employed in the state of New Jersey. The qualifications for this option is logging at least 20 hours per week in a full-service veterinary practice.
Veterinary Assistant Program: This option is designed for current New Jersey veterinary assistants. Veterinary assistants will need to show a minimum of 20 work hours per week in a full-service veterinary practice.
Once you complete an approved option.
After all of the conditions in your specified option have been met, you will be ready to take the AVA examination. A code is issued and that enables you to set the terms for an examination date.
After passing the approved veterinary assistant examination in New Jersey.
A passing score means that you will be processed and sent a certificate. Congratulations! You have successfully completed the steps to become an approved New Jersey veterinary assistant.
Staying current as a New Jersey AVA.
Your New Jersey AVA is subject to a two-year renewal. Also, the fulfillment of 10 continuing education credits within 2 years is required.
 4. What's After Schooling or Becoming an AVA?
Many new doors will open once you have become an approved veterinary assistant in New Jersey. This will serve as proof to employers that you are adequately trained and prepared to serve as a veterinary assistant. The benefits of holding an AVA lead to better job prospects and more room for advancement. It will also strengthen the vet practice that employs you. Here is a look at some of the potential employers located in the state of New Jersey. 
Potential Veterinary Assistant Employers in New Jersey:
VCA (Veterinary Centers of America)
The VCA is a popular name in animal healthcare as it provides a high level of a care throughout its numerous facilities. As of now, there are more than 750 VCA hospitals throughout the United States. Here is a look at some of the New Jersey VCA locations.
3700 US Highway 9
Freehold, NJ, 07728
732-462-0572
845 E. Main Street
Maple Shade, NJ, 08052
856-779-8818 
450 Route 27
Iselin, NJ, 08830
732-283-2110
777 Helmetta Blvd.
East Brunswick, NJ, 08816
732-257-8882
Banfield Pet Hospital
In 1955, famed veterinarian Warren J. Wegert brought his vision of veterinary medicine to life and that resulted in the first Banfield Pet Hospital. Over the years, Banfield Pet Hospital has expanded to more than 900 locations in the United States and Puerto Rico. The hospital was built on the ideal that the best relationships are formed when people work together.
Below are some of the Banfield Pet Hospitals located in New Jersey.
Moorestown
1331 Nixon Dr
Moorestown, NJ, 08057
(856) 439-0410
Hamilton
70 Marketplace Blvd
Hamilton, NJ, 08691
(609) 581-4552
Manalapan
7 Route 9
Manalapan, NJ, 07726
(732) 577-8970
Edison
224 Route 27
Edison, NJ, 08817
(732) 248-6123
If you do not have experience in the area of animal healthcare, then you could utilize the option of participating in volunteer work or interning while you are in the process of seeking employment.

5. Advancement Opportunities and Continuing Education for New Jersey Veterinary Assistants
Those individuals who are currently employed as a veterinary assistant, but have not yet become an approved veterinary assistant (AVA), have the opportunity to climb higher on the professional ladder of success. Elevating your status to that of an approved veterinary assistant will open up a variety of new opportunities while also strengthening the overall quality of care in New Jersey animal healthcare.
This could also pave the way to new positions. Approved veterinary assistants can continue their training as a veterinary technician and even start a journey towards becoming a veterinarian
Resources in New Jersey
American Veterinary Medical Association (AVMA)
New Jersey Veterinary Medical Association
Humane Society of Atlantic County
New Jersey Veterinary Hospitals Managers Association
SPONSORED LISTINGS
Featured Programs: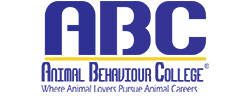 Earn your Online Bachelor of Science in Applied Biological Sciences – Preveterinary Medicine.
Selected Campus Locations:

With Penn Foster's online and accredited veterinary programs, you can learn the skills to help you take the first step toward a career working with animals.
Selected Campus Locations: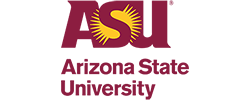 Earn your Online Bachelor of Science in Applied Biological Sciences – Preveterinary Medicine.
Selected Campus Locations:
Selected Programs: