New Jersey dog groomers work in animal hospitals, pet stores, pet salons, kennels, and
other businesses to provide basic and advanced grooming services to dogs. They are typically responsible for bathing, nail trims, trimming and brushing fur, and maintaining breed standards or meeting customer needs. They should be educated enough to make suggestions and know how to best care for each breed, as well as having practical experience in the field.
SPONSORED LISTINGS
Featured Programs: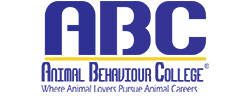 Earn your Online Bachelor of Science in Applied Biological Sciences – Preveterinary Medicine.
Selected Campus Locations:

With Penn Foster's Veterinary Technician Program, you'll learn the skills that will help you take the first step towards a career as a Veterinary Technician. (NAVTA) Approval
Selected Campus Locations: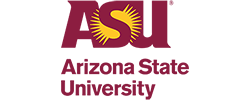 Earn your Online Bachelor of Science in Applied Biological Sciences – Preveterinary Medicine.
Selected Campus Locations:
Selected Programs:

Expected Salary and Pay
New Jersey dog groomers can expect to earn between $8.00 and $9.00 per hour, starting out. This is on par with the national average, with entry level groomers earning salaries around $15,000. If you choose to work in a pet hospital or salon, you can earn between $15,000 and $40,000 on average, depending on your certification, education, experience, and skill level. Not surprisingly, those who earn the most in New Jersey typically work in pet stores or private salons. Experienced groomers can easily earn $24,000 to $30,000 per year, but again this depends on where they work.
<!- mfunc search_btn -> <!- /mfunc search_btn ->
Requirements
A dog groomer in New Jersey is not required to take any formal education classes or attend training programs. State and federal laws do not address any formal training or education requirements for this field, but that doesn't mean that you shouldn't get educated and trained. New Jersey dog grooming schools are plentiful. There are also a number of apprenticeship programs and hands-on training courses that can help you prepare for this career.
Typical dog groomer school programs will cover everything from breed history and standards to basic first aid, dog handling, and care. The courses typically range from 40 to 60 hours of coursework. Apprenticeship programs can be sought in lieu of formal education or alongside it, and those usually last 6 months to a year. Training and Internships at New Jersey Salons and Animal Hospitals
This is one field where hands-on experience can make a big difference. It is going to be up to you to ensure that you have the right experience and training for the job. Many employers actually base their hiring decisions on experience more than education, or at least put them on an equal plane. Internships and apprenticeships are a great way for dog groomers in New Jersey to improve their skills and learn all about what being a dog groomer is actually like.
Many employers will prefer that their employees have at least a year of experience in dog grooming before they are hired. Fortunately, there are apprentice programs and internships with many private grooming salons, kennels, and animal hospitals throughout New Jersey. Some employers even have their own job training programs. Don't wait until you find ads for companies that are hiring, though. Take initiative to find out what opportunities are available in your city. Find out how you can get involved and inquire with salons, kennels, and other facilities as to how you can become a dog groomer in New Jersey with their assistance.
Certification Options
As with the education, there are no formal certification or licensing requirements on a state level for a dog groomer in New Jersey. Some companies do have their own education or certification requirements, however, so keep that in mind. The National Dog Groomers Association of America (NDGAA) has two certification paths available for dog groomers in New Jersey. These programs require attending workshops, demonstrating practical ability, and passing an exam to become a Certified Dog Groomer. The NDGAA also has a secondary exam available for those who want to become a Certified Master Dog Groomer.
Helpful Resources
National Dog Groomers Association of America
Healthcare-Salaries.com: Dog Groomer Salary Information
Pet Groomers Find Career Rewarding in New Jersey
Continuing Education and Professional Resources
Like any career, a dog groomer in New Jersey is not done with training and education once they obtain a position. There is always an ongoing need for education and experience in the field. Check out these resources that can help you continue your education and create professional connections to get the most out of your career.
NDGAA: The National Dog Groomers Association of America has information and resources on how to get trained and get a job working as a pet groomer. They also have a membership program and two certification exams to help bolster credentials for New Jersey dog groomers.
International Association of Professional Groomers: This is another great resource for information on the dog grooming industry and making professional connections. It is a global association, so there are a lot more people and programs to choose from.
Some Local Humane Society Resources:
Humane Society of Atlantic County