The completion of these five steps will enable you to become a veterinary assistant in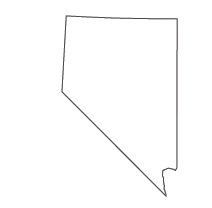 Nevada.
1. Nevada Education Requirements
2. Find a Veterinary Assistant Training Program
3. How to Become an Approved Veterinary Assistant in Nevada
4. What's After Schooling or Becoming an AVA?
5. Advancement Opportunities and Continuing Education for Nevada Veterinary Assistants
Sponsored Listings
SPONSORED LISTINGS
Featured Program:

If you love working with animals, take the first step toward a new career as Veterinary Assistant with the NAVTA-approved Veterinary Assistant program at Penn Foster. Take affordable classes online - at your own pace - and apply what you've learned through a hands-on externship training at a veterinary practice of your choosing.
Selected Campus Locations:
Veterinary Assistant Careers in Nevada
According to the U.S. Bureau of Labor Statistics, veterinary assistants in Nevada earn $25,330 annually. However, there is not an immense number of vet assistants in Nevada, compared to other states. That indicates there is a bit of a sliding scale when it comes to yearly salaries. For example, there are a number of vet assistants in the Las Vegas and Henderson areas who report annual salaries in excess of $30,000 per year. The exact amount depends largely on the type of animal healthcare facility, as some are higher-end than others. One extremely positive aspect about the veterinary assistant profession in Nevada is that it is growing rapidly. There is expected to be close to a 14% increase in new veterinary assistant jobs over the next seven years in Nevada. That translates into a lot of opportunities for new and inexperienced vet assistants. And with more veterinary practices starting up, the demand continues to increase for Nevada veterinary assistants.
What job duties the position of a veterinary assistant may include:
Veterinary assistants are employed in private veterinary practices, animal hospitals, clinics and even research labs. Vet assistants are tasked with a number of assignments, regardless of where they work. That has led to an exciting and multi-faceted occupation that is in high demand. Consequently, veterinary assistants are vital to all animal healthcare teams.
A brief look into the different responsibilities of a veterinary assistant:
Customer interaction and clerical duties
Conducting follow-up calls and appointment scheduling
Assisting doctors with prescription filling
Post-operative animal care
Pet records requests
Cleaning cages and animal grooming
Prepping instruments and tools
Preparing and sanitizing examination rooms
Pet restraining
Animal exercise
Keeping updated pet records
Dietary monitoring of animals
Administrative tasks
Inventory control responsibilities
These job assignments are conducted each day by Nevada veterinary assistants and play a key role in helping animal healthcare teams function efficiently.

1. Nevada Education Requirements
Nevada has not instituted any pre-existing education requirements for individuals seeking out a future as a veterinary assistant. The majority of vet assistants hold a high school diploma or GED equivalency, as either of those distinctions help when studying to be a vet assistant. In Nevada, there are post-secondary institutions which house their own veterinary assistant training programs. All animal healthcare employers set their own criteria for hiring and usually seek out veterinary assistants who have been through a training program. However, there is no statewide certification or license for vet assistants in Nevada. It is also not required to earn an AVA (Approved Veterinary Assistant) certification, although this credential carries a lot of value for veterinary assistants in Nevada.

2. Find a Veterinary Assistant Training Program
Enrolling in a veterinary assistant training program is a major step forward into the veterinary profession. Successfully completing one of those programs equips a vet assistant with all of the skills needed to succeed as part of an animal healthcare team. These programs rely on seasoned instructors to teach all the essentials of being a vet assistant. Those teachings focus on relevant medical terminology, breed identification, administering medications, the proper handling of chemicals and much more.
A few veterinary assistant campus and online programs in Nevada:
5740 S. Eastern Avenue, Suite 140
Las Vegas, NV 89119
Phone:
702-514-3236
3333 E. Flamingo Road
Las Vegas, NV 89121
800-477-PIMA
Finding a NAVTA approved program:
The NAVTA (National Association of Veterinary Technicians of America) is credited with creating the first-ever veterinary assistant approval program in 2010. Prior to that, there was no similar type of program. NAVTA relied on its industry knowledge to establish a set of guidelines for what a veterinary assistant training program should be. Those who are interested in learning more information on an NAVTA Approved Veterinary Assistant Program can locate a list of those programs here. There are currently 36 approved programs in the U.S. and Canada, as well as 4 approved online programs.

3. How to Become an Approved Veterinary Assistant in Nevada
Nevada has not assembled any kind of board or committee that is entrusted with veterinary assistant credentialing or licensing. Veterinary practices and pet hospitals have come to set their own standards and requirements for the hiring process. It is quite common for those facilities to hire vet assistants with some form of credentialing. Coincidentally, the VetMed Team has options available for veterinary assistants that are interested in becoming an AVA. Those options are available to veterinary assistants with a lot, a little or no experience. Below is a detailed rundown of the various routes you can take to become an approved veterinary assistant in Nevada.
What is a Nevada approved veterinary assistant (AVA)?
The Approved Veterinary Assistant (AVA) distinction is a national certificate awarded to veterinary assistants.
What are the approved available options by the NAVTA in Nevada?
Externship Option: This option is designated for those not currently employed in a vet practice, but are attempting to land a position as a vet assistant. This is a useful experience because this particular method of hands-on learning is being required by most veterinary practices.
Experiential Learner: This option targets employed veterinary assistants in Nevada. There must be a 20-hour weekly minimum in a full-service veterinary practice.
Veterinary Assistant Program: This option is designed for Nevada veterinary assistants who are presently employed. Working 20 hours per week in a full-service veterinary practice is the requirement for this option.
Once you complete an approved option.
When you meet the requirements of an approved option, then it's time to take the AVA examination for your specified program. A code is issued to you and that permits you to set the terms for an exam date.
After passing the approved veterinary assistant examination in Nevada.
A passing score will begin the processing a certificate which will be issued directly to you. Congratulations! You have become an approved Nevada veterinary assistant.
Staying current as a Nevada AVA.
Your Nevada AVA needs to be renewed in 2 year intervals. You must also take on continuing education credits within the subsequent 2 years. A renewal fee is required as well.
4. What's After Schooling or Becoming an AVA?
The chance for a better future awaits approved veterinary assistants in Nevada. Earning a credential of this kind enables vet assistants to separate themselves from other members of the profession. It could also lead to higher pay and better job prospects. Veterinary assistants with an AVA immediately become more appealing in the job market. Any animal healthcare team that features an approved veterinary assistant also has a heightened status. Here is a glimpse at some of the potential employers in the state of Nevada.
Potential Veterinary Assistant Employers in Nevada:
VCA (Veterinary Centers of America)
The VCA features locations all across the United States as it continues to provide a high standard of care. There are currently more than 750 VCA locations throughout the. Here is a look at some of the Nevada VCA locations.
5590 W. Spring Mountain Road
Las Vegas, NV, 89146
702-876-9228
4871 Summit Ridge Drive
Reno, NV, 89523
775-827-8866
1165 S. Hualapai Way
Las Vegas, NV, 89117
702-242-1333
400 College Drive, Suite A
Henderson, NV, 89015
702-565-6558 
Banfield Pet Hospital
Famed veterinarian Warren J. Wegert shared his vision for veterinary medicine, which helped to create the very first Banfield Pet Hospital in 1955. This franchise now has over 900 locations in throughout the United States and Puerto Rico. The hospital was first built on the notion that the best relationships are formed when people work together.
Below are the Banfield Pet Hospitals located in Nevada.
6650 N Durango Dr
Las Vegas, NV, 89149
(702) 307-2596
6980 North 5th St
North Las Vegas, NV, 89084
(702) 399-1351
1321 W Craig Rd
North Las Vegas, NV, 89032
(702) 319-4216
If you are without sufficient experience when it comes to working with animals, then you have the option to become an intern or volunteer while continuing your employment search.

5. Advancement Opportunities and Continuing Education for Nevada Veterinary Assistants
Individuals who are employed with the title of veterinary assistant, but have not yet to an approved veterinary assistant (AVA), can take matters towards earning that distinction. That process of upgrading your status as a vet assistant can start today. This can help when negotiating pay, establishing job security and separating yourself from other veterinary assistants. This could even lead to a transition into a veterinary technician maybe even stir up enough motivation to pursue a future as a veterinarian.
Resources in Nevada
Nevada Veterinary Medical Association
American Veterinary Medical Association (AVMA)
Advanced Pet Care of Northern Nevada
Wild West Veterinary Conference
Las Vegas Valley Humane Society
SPONSORED LISTINGS
Featured Programs:

With Penn Foster's Veterinary Technician Program, you'll learn the skills that will help you take the first step towards a career as a Veterinary Technician. (NAVTA) Approval
Selected Campus Locations: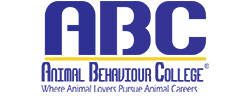 Earn your Online Bachelor of Science in Applied Biological Sciences – Preveterinary Medicine.
Selected Campus Locations: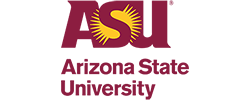 Earn your Online Bachelor of Science in Applied Biological Sciences – Preveterinary Medicine.
Selected Campus Locations:
Selected Programs: