The career of a veterinary technician in Nevada has a promising future. In 2013 the Bureau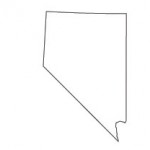 of Labor Statistics (BLS) reported that employment of veterinary technologists and technicians was expected to grow 30% per year through 2022.
A veterinary technologist attends school on average of four years and is graduated with a B. S. in Veterinary Technology. A veterinary technician attends school on average of two years and is graduated with an Associate's Degree in Veterinary Technology.
SPONSORED LISTINGS
Featured Programs:

With Penn Foster's Veterinary Technician Program, you'll learn the skills that will help you take the first step towards a career as a Veterinary Technician. (NAVTA) Approval
Selected Campus Locations: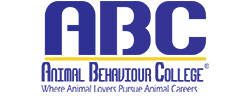 Earn your Online Bachelor of Science in Applied Biological Sciences – Preveterinary Medicine.
Selected Campus Locations: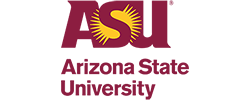 Earn your Online Bachelor of Science in Applied Biological Sciences – Preveterinary Medicine.
Selected Campus Locations:
Selected Programs:

Why Become a Veterinary Technician?
Veterinarians and their staff, such as a veterinary technician (vet tech), must combine a desire to work with animals with the necessity of working with people. Vet techs assist the veterinarian in every aspect of animal care in the facility. This scope of duties includes animal restraint, assisting in surgery and emergency care, administering anesthesia and medications, taking x-rays, performing laboratory procedures, record keeping, and practice management. If you work in a private practice, it is no eight to five job, because on any given day you might have an unpredictably hectic schedule with time barely enough to eat your lunch before duty calls again. Such days are what make the job interesting and the career rewarding.
<!- mfunc search_btn -> <!- /mfunc search_btn ->
Where Would a Vet-Tech Work?
Most vet techs work in private practice, but many other opportunities exist in research, military service, veterinary teaching hospitals, zoos and exotic facilities, humane and rescue organizations, feedlots or livestock production, or commercial and pharmaceutical sales. Jobs such as research often pay more than working in a private practice.
What You Will Study to Become a Nevada Vet-Tech
First, it is important that you attend a school that has been accredited by the by the American Veterinary Medical Association's Committee on Veterinary Technician Education and Activities. As explained later, this will lead you to the best job opportunities. For a list of accredited schools in Nevada, click here.
Most of the classes in a vet tech program are science-based. But first, some general education prerequisites are required, such as biology, English, basic math, communications, or computer skills.
The core course studies include anatomy and physiology, terminology, animal behavior, nutrition, radiology, pharmacology, anesthesiology, animal nursing, and studies of farm and exotic animals. Some classes have a corresponding lab for hands-on experience. The final quarter or semester includes an internship in which you will observe, learn and work in a "real live" facility, where you will expand your knowledge, hone your skills, and observe the day to day work of a vet tech. If you proceed according to the plan, you will be graduated in two years with an Associate's Degree in Veterinary Technology.
Application Process to Become a Nevada Veterinary Technician
One advantage of pursuing a vet tech career is that you can begin right out of high school and be done by the time you are 21. You must have graduated from high school, have a GED or the equivalent to apply. The admission requirements for each school are different; visit the school's website for requirements and important dates and deadlines.
Tuition and Financial Aid
Tuition for all three Nevada programs is very affordable. If you proceed through the program at the regular pace and complete it in two to three years, tuition and fees are under $12,000 (not including living expenses).
All the common means of financial aid are available at the Nevada programs, and application begins with the Free Application for Federal Student Aid (FAFSA). The FAFSA website helps you find which types of aid are available, which ones you qualify for, and which are the best for you.
Military benefits are available as well. Visit the U.S. Department of Veterans Affairs to learn more about the types of aid and what might be best for you. These include programs for dependents and family members of a veteran. One school in Nevada does not charge out-of-state tuition to veterans who have been honorably discharged within the last two years.
Every school's website is thorough about tuition, financial aid and veterans benefits. Time spent learning all your options, requirements and deadlines will allow you to make the best choices for your education.
Job Prospects and Potential Pay
One school's website projects an encouraging future for vet techs in Nevada because of the rapid population increase and the corresponding growing numbers of family pets, which increases the need for vet techs.
Per BLS statistics, the average salary for veterinary technologists and technicians in Nevada is $32,060.
Regional average pay (click the radio button for One occupation for multiple geographical areas, then find Veterinary Technologists and Technicians, 292056):
| | |
| --- | --- |
| Las Vegas-Paradise, NV |              $30,740 |
| Reno-Sparks, NV |              $37,350 |
| Western Central Nevada non-metr | o area   $34,070 |

After You Graduate

You will be graduated with an Associate's Degree in Veterinary Technology. Two more tests must be taken before you can be licensed as a veterinary technician in Nevada. First, you must take and pass the VTNE (Veterinary Technician National Examination). Only graduates from an accredited program are allowed to take the VTNE. Then, you must pass the Nevada State Examination, which is only eligible for students who have passed the VTNE. After you pass these two exams, and the proper application has been completed, you will be a licensed veterinary technician and can begin your career in Nevada.
To keep your license and your education current, a vet tech must accrue ten hours of continuing education every year. For specific requirements on this and becoming licensed, visit the website for the Nevada State Board of Veterinary Medical Examiners.
Finding a Job in Nevada
After all this, you want to find a job. Your job search can begin on the first day of your education. Contacts made in your labs, on-site visits and your internship are good places to start. In addition, any experience you gained before you began vet tech school, or during your education while working privately for a veterinarian (i.e., summer job), are also good places to start looking for a job.
There are several excellent resources with websites that post jobs. Most states' veterinary medical associations post jobs for vet techs. Nevada has a veterinary technician association. Below are these and other good resources for finding a job and keeping current.
Nevada Veterinary Technicians Association
Nevada Veterinary Medical Association
National Association of Veterinary Technicians in America (NAVTA)
Vet Tech Life, an online journal for veterinary technicians
Vetcetera, a listing of national, state and specialty veterinary technician associations