A future career as a veterinary assistant in Nebraska awaits with the completion of these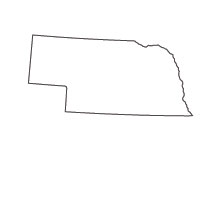 following five steps.
1. Meet Nebraska Education Requirements
2. Find a Veterinary Assistant Training  Program
3. How to Become an Approved Veterinary Assistant in Nebraska
4. What's After Schooling or Becoming an AVA?
5. Advancement Opportunities and Continuing Education for Nebraska Veterinary Assistants
Sponsored Listings
SPONSORED LISTINGS
Featured Program:

If you love working with animals, take the first step toward a new career as Veterinary Assistant with the NAVTA-approved Veterinary Assistant program at Penn Foster. Take affordable classes online - at your own pace - and apply what you've learned through a hands-on externship training at a veterinary practice of your choosing.
Selected Campus Locations:
Veterinary Assistant Careers in Nebraska
The U.S. Bureau of Labor Statistics gathered statistics for veterinary assistants in Nebraska and determined that the average salary is $25,130 per year. The state of Nebraska does not have a particularly large contingent of veterinary assistants. However, that is rapidly changing as Nebraska is one of the fastest growing states in terms of job growth among veterinary assistants. By the year 2024, there is expected to be close to a 15% increase in the number of veterinary assistants working in Nebraska. There is also earning potential beyond the statewide average in many cities. For example, many vet assistants in Lincoln and Omaha report average salaries of close to $28,000 annually. This bodes well for experienced vet assistants as well as those who are just entering the profession. As job growth continues, those with more experience and higher accreditation can expect to see higher pay rates. The current trends indicate that this is an opportune time to begin a career as a veterinary assistant in Nebraska.
What job duties the position of a veterinary assistant may include:
The function of a veterinary assistant cannot be summarized in a brief statement as there are an abundance of duties taken on each and every day. Animal healthcare teams turn to vet assistants to provide a variety of services as it is a multi-dimensional occupation. This has led to an overall skillset that is held in high regard within veterinary practices.
A quick glimpse into a host of veterinary assistant responsibilities:
Coordinating appointments and making follow-up calls
Initiating records requests from other facilities
Inventory control
Prepping examination rooms
Prepping surgical instruments
Assisting vets in prescription filling
Maintaining client records
Animal feeding and special dietary monitoring
Pet exercise duties
Animal rooming
Applying animal restraint techniques
Performing routine clerical duties
This list indicates just a portion of the assignments of a Nebraska veterinary assistant takes on over the course of an average workday.

1. Meet Nebraska Education Requirements
In order to start a veterinary assistant education in Nebraska, there is no need to satisfy any pre-existing requirements. Nonetheless, most vet assistants hold a minimum of a high school diploma or GED equivalency. Education for vet assistants in Nebraska is offered through various training programs in high schools, community colleges, adult learning centers, and vocational institutes. Distance learning options are also available for those who are pursuing an online education. Nebraska does not require vet assistants to possess an AVA (Approved Veterinary Assistant) certification. However, those who do hold an AVA in Nebraska are generally more sought after by employers. 

2. Find a Veterinary Assistant Training Program
Making the decision to become a veterinary assistant is the first step of the process and that is followed by deciding on a specific training program. This type of training prepares students for everything they will encounter as a Nebraska veterinary assistant. There are different subjects of study within these curriculums, which combine classroom instruction with practical instruction.
The areas of study include relevant medical terminology, breed identification, proper restraint techniques, administering medications, post-operative care and much more.
A few veterinary assistant campus and online programs in Nebraska:
Southeast Community College
301 South 68th Street Place
Lincoln, NE 68510
Phone: (402) 437-2711
Fax: (402) 437-2703
Nebraska College of Technical Agriculture
404 E 7th St
Curtis, NE 69025
Phone: (308) 367-4124
Finding a NAVTA approved program:
The National Association of Veterinary Technicians in America (NAVTA) identified the need for an approved veterinary assistant training program and put together comprehensive guidelines for the first of its kind in 2010. Programs that are NAVTA approved have met the standards of quality that was established by this endeavor. Those who want to learn more information about an NAVTA Approved Veterinary Assistant Program can find a list here. There are currently 36 approved programs located throughout the U.S. and Canada, and 4 approved programs that function completely online.

3. How to Become an Approved Veterinary Assistant in Nebraska
To gain employment as a veterinary assistant in Nebraska, there is no specific certification that is required. Earning the esteemed distinction of an approved veterinary assistant (AVA) is not mandated by the state of Nebraska, although it can prove to be rather beneficial. The VetMed Team has put together different options for veterinary assistants to earn their AVA. These options are applicable to vet assistants of all experience levels. The following section highlights those options which can enable both veteran and novice vet assistants to become approved in Nebraska.
What is a Nebraska approved veterinary assistant (AVA)?
The Approved Veterinary Assistant (AVA) distinction is a national certificate awarded to veterinary assistants.
What are the approved available options by the NAVTA in Nebraska?
Externship Option: To qualify for this option, an individual must not be working in a veterinary practice, but must be actively seeking employment. This is a type of on-site training through real-world experience, and is an area that is prioritized by most veterinary practices.
Experiential Learner: To qualify, an individual must be employed as a veterinary assistant in Nebraska for a minimum of 20 hours per week in a full-service veterinary practice.
Veterinary Assistant Program: To qualify for this option, an individual must be working as a Nebraska veterinary assistant. There is an hourly requirement of 20 per week in a veterinary practice.
Once you complete an approved option.
Once you finish up all the required components of an approved option, you will be eligible to take the AVA exam that accompanies your option of choice. A code will be issued, which enables you to set terms and conditions for your exam.
After passing the approved veterinary assistant examination in Nebraska.
A passing score on the exam will begin the processing of your certification, which will be sent out. Congratulations are in order as you have become an approved Nebraska veterinary assistant.
Staying current as a Nebraska AVA.
Your Nebraska AVA certification must be renewed every 2 years. Proof of continuing education is also required over the next 2 years.
4. What's After Schooling or Becoming an AVA?
After fulfilling all the requirements to become an approved veterinary assistant in Nebraska, you are likely to see your opportunities expand a great deal. The AVA distinction instantly boosts the standing of a veterinary assistant in the animal healthcare community. It also makes them more enticing to possible employers. Most facilities will hire veterinary assistants who can show that they have undergone training through an appropriate avenue. This also enhances the status of animal healthcare teams. Here is a partial list of the potential employers situated throughout the state of Nebraska.
Potential Veterinary Assistant Employers in Nebraska:
Nebraska Veterinary Medical Association
This association's offers a resourceful website that allows veterinary assistants to connect with potential employers, who post job openings on the site. This association also serves as an informative resource for anyone interested or involved in the Nebraska veterinary field.
NVMA
P.O. Box 637
Hastings, Nebraska
US 68902
Phone: 402-463-4704
VCA (Veterinary Centers of America)
The VCA needs no introduction as it has developed a reputation for its high-quality of veterinary care. There is a continual objective of advancing the level of veterinary care that is present in the VCA's contingent of over 750 hospitals located throughout the United States.
9706 Mockingbird Drive
Omaha, NE, 68127
402-614-9000
2323 South 64th Avenue
Omaha, NE, 68106
402-558-1522 
8022 W. Dodge Road
Omaha, NE, 68114
402-399-8100
Banfield Pet Hospital
Veterinarian Warren J. Wegert brought his vision for veterinary medicine to fruition in the form of the first Banfield Pet Hospital which opened in 1955. Banfield Pet Hospital continued to expand and now it boasts more than 900 locations in the United States, in addition to locations in Puerto Rico. The hospital was built on the belief that the best relationships are formed when people work together.
Below are the Banfield Pet Hospitals located in Nebraska.
17035 Evans Plaza
Omaha, NE, 68116
(402) 289-0724
3103 Oak View Dr
Omaha, NE, 68144
(402) 330-4637
7903 Towne Center Pkwy
Papillion, NE, 68046
(402) 331-1108
If you need more experience working with animals, then you could seek out an internship or build your resume by doing some volunteer work. Both of those options could prove to be a big help in your quest to find employment.

5. Advancement Opportunities and Continuing Education for Nebraska Veterinary Assistants
Those who are working as a veterinary assistant, but have yet to become an approved veterinary assistant (AVA), can make this a time for career advancement. The road to becoming an approved veterinary assistant can lay out a whole new landscape of possibilities. This upward climb can also continue after earning an AVA. There is always the option of taking education one step further and becoming a veterinary technician. That could even lead to the decision to pursue the long-term goal of becoming a veterinarian.
Resources in Nebraska
American Veterinary Medical Association (AVMA)
Nebraska Veterinary Medical Association
Central Nebraska Humane Society
SPONSORED LISTINGS
Featured Programs:

With Penn Foster's Veterinary Technician Program, you'll learn the skills that will help you take the first step towards a career as a Veterinary Technician. (NAVTA) Approval
Selected Campus Locations: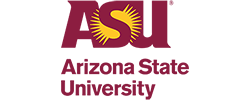 Earn your Online Bachelor of Science in Applied Biological Sciences – Preveterinary Medicine.
Selected Campus Locations:
Selected Programs: