The career of a veterinary technician in Nebraska, and across the country, is promising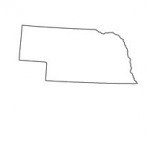 because job prospects are very good. According to the U.S. Bureau of Labor Statistics (BLS), employment of veterinary technologists and technicians is expected to grow 30% per year through 2022.
SPONSORED LISTINGS
Featured Programs: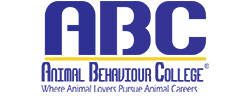 Earn your Online Bachelor of Science in Applied Biological Sciences – Preveterinary Medicine.
Selected Campus Locations:

With Penn Foster's online and accredited veterinary programs, you can learn the skills to help you take the first step toward a career working with animals.
Selected Campus Locations: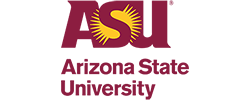 Earn your Online Bachelor of Science in Applied Biological Sciences – Preveterinary Medicine.
Selected Campus Locations:
Selected Programs:

What Will You Do as a Nebraska Vet-Tech
A veterinary technician (vet tech) performs the duty of animal nurse in assisting the veterinarian. A vet tech assists the veterinarian in every aspect of care in the facility. This includes surgery and emergency care, administering medications and anesthesia, taking x-rays, and performing laboratory tests such as hematology, urinalysis and parasitology. Record keeping, animal intake and discharge, and restraint are part of a vet tech's duties.
Because assisting the veterinarian in providing excellent care to the animals is the vet tech's sworn duty, the job has irregular hours. A vet tech might have to come in early, stay late, or work weekends. But the rewards are worth it, which makes the job interesting.
Most vet techs work in large- or small-animal private practice, but opportunities exist in a wide variety of other jobs: livestock production, research, zoos/exotic animal facilities, rescue organizations, veterinary teaching hospitals, pharmaceutical companies, military service, or feed manufacturers.
Application Process to Become a Vet-Tech in Nebraska
The main qualification for application is to have graduated high school, a GED or an acceptable equivalent. If you know being a vet tech is the next step in your career, you can take classes in high school oriented toward the science-based education you will receive in the vet tech program. These include an emphasis on math, biology, chemistry, or communications. Computer skills will be required.
Scores on tests such as ACT, COMPASS, or Asset will be used in evaluating you for admission. A background check may be required, as is some practical experience working for or observing a veterinarian.
Though not explicitly required, being in good physical condition (ie, ability to be on your feet for extended periods of time and to do some physical labor such as lifting animals) is an asset.
Some schools' application deadlines are in early spring for the fall semester, so check each school's website for application deadlines.
<!- mfunc search_btn -> <!- /mfunc search_btn ->
What You Will Study
As with a veterinarian's required curriculum, the core courses in a vet tech program are heavily science-based. One of Nebraska's programs allows for dual-credit courses, in which you can take a prerequisite course for the vet tech program while in high school and get credit from both schools. Otherwise, some programs require prerequisite courses in math, biology, communications, computer skills, English, or communications.
Once in the program, your studies will include anatomy and physiology, radiology, hematology, pharmacology, parasitology, practice management, anesthesiology, nursing, terminology, restraint, and small and large animals. All these "ology" classes are the core science classes. Many of these classes have hands-on labs to complement what you learned in the classroom. You may take some electives relating to more exotic animals such as llamas, birds or zoo animals.
All this can be done in two years, but some students take longer to complete the program. In the final quarter or semester, an internship will place you in a "live" practice setting in which you will hone your newly acquired skills and increase your knowledge in observing and participating in the day to day routine of a licensed veterinary technician.
Tuition and Financial Aid to Become a Veterinary Technician
The very affordable tuition is listed on each school's website, and is one of the most important variables between each school. If you take longer than the minimum time to graduate, costs may rise because some tuition rates are based on credit hours taken per semester. Tuition for out of state residents is often two times higher than in-state tuition.
All the traditional types of financial aid are available to students in veterinary technician programs. All financial aid applications begin with the Free Application for Federal Student Aid (FAFSA) website, where you can learn what types of aid are available and for which you qualify. You can use a school's net price calculator, an online tool with which you can closely estimate your cost of education when factors such as financial aid and family support are considered.
The Nebraska Coordinating Commission for Post-Secondary Education website lists the state sponsored programs for financial aid and scholarships.
Many schools in Nebraska call themselves "military friendly," meaning they pay particular attention to meeting the needs of veterans, including and especially financial aid. The U.S. Department of Veterans Affairs website has information about the types of aid and what might be best for a veteran (family and dependents, too).
After You Graduate
You will be graduated with an Associate's Degree in Veterinary Technology, and will be eligible to take the VTNE (Veterinary Technician National Examination) required to become a licensed veterinary technician in Nebraska. The exam costs $300, and licensure in Nebraska costs $100. Only graduates from an accredited program are allowed to take the VTNE and apply for licensure, which is why it is essential you attend an accredited school for your education.
To keep your licensure current, a vet tech must complete 16 hours of continuing education every two years. This not only keeps your license current, but your knowledge and your competency in the always evolving field of veterinary medicine and technology. Click here for information on licensure and continuing education.
Employment Prospects and Potential Pay in Nebraska
Job prospects for veterinary technicians in Nebraska are good. According to the U.S. Bureau of Labor Statistics (BLS), employment of veterinary technologists and technicians is expected to grow 30% per year through 2022. Per May 2013 BLS data, the average pay for technologists and technicians throughout the state was $28,090.
Regional average pay (click the radio button for One occupation for multiple geographical areas, then find Veterinary Technologists and Technicians, 292056):
| | |
| --- | --- |
| Lincoln, NE |      $29,700 |
| Omaha-Council Bluffs, NE-IA |      $30,320 |
| Western Nebraska non-metro area |      $28,410 |
| Central Nebraska non-metro area |      $22,830 |
| Northeastern Nebraska non-metro area |      $24,630 |
| Southeastern Nebraska non-metro area |      $28,200 |
Resources For Your Job Search as a Nebraska Vet-Tech
As soon as you are graduated, you should have three sets of contacts to begin your job search: 1) places you worked or observed before you applied; 2) on-site labs and clinic visits; 3) your internship. Below are other excellent resources with job postings and means of keeping your current. Searching the internet for "veterinary technician jobs in Nebraska" will yield other job leads.
Nebraska Veterinary Medical Association
National Association of Veterinary Technicians in America (NAVTA)
Vet Tech Life, an online journal for veterinary technicians
Vetcetera, a listing of national, state and specialty veterinary technician associations