A career as a veterinary assistant in the state of Missouri requires the completion of the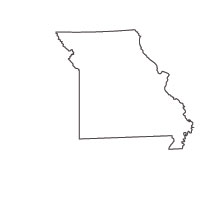 following steps.
1. Missouri Education Requirements
2. Find a Veterinary Assistant Training Program
3. How to Become an Approved Veterinary Assistant in Missouri
4. What's After Schooling or Becoming an AVA?
5. Advancement Opportunities and Continuing Education for Missouri Veterinary Assistants
Sponsored Listings
SPONSORED LISTINGS
Featured Program:

If you love working with animals, take the first step toward a new career as Veterinary Assistant with the NAVTA-approved Veterinary Assistant program at Penn Foster. Take affordable classes online - at your own pace - and apply what you've learned through a hands-on externship training at a veterinary practice of your choosing.
Selected Campus Locations:
Veterinary Assistant Careers in Missouri
The Bureau of Labor Statistics reports that the average salary of a Missouri veterinary assistant at $24,350 annually. Certain areas of Missouri feature vet assistant salaries that are a bit higher than that estimated statewide average. Some vet assistants in St. Louis, Kansas City, Jefferson City and Columbia have reported average salaries in excess of $28,000 annually. Pet hospitals and vet practices all set their own salaries and much of that depends upon the level of business they do on a yearly basis. Location also plays a significant role, as indicated by the differences in salary amounts throughout the state. There are currently more than 2,000 working vet assistants in the state of Missouri and that number is on the rise. There are close to 100 new openings every year as job growth in Missouri among vet assistants is 4% higher than the national average. That trend is expected to continue as future projections show the Missouri veterinary profession is growing substantially each year.
What job duties the position of a veterinary assistant may include:
Every veterinary practice and pet hospital relies on contributions from its veterinary assistants, mainly because they perform such a wide array of duties. This makes for an exciting profession where vet assistants are in constant demand. Each day brings a myriad of work-related responsibilities, which are extremely valuable to animal healthcare teams.
A brief glimpse at the array of veterinary assistant job duties:
Coordinating appointments and making follow-up calls
Keeping updated medical records
Utilizing animal restraint techniques
Making pet records requests to other vet facilities
Inventory control responsibilities
Sanitizing operating room
Exam room prep
Helping veterinarians to fill scripts
Post-operative care
Taking care of special pet dietary needs
Animal exercise and cage cleaning
There are even more everyday tasks, which have enabled Missouri veterinary assistants to become an important part of animal healthcare teams. 

1. Missouri Education Requirements
Missouri does not have any minimum educational requirements for veterinary assistants. To begin working as a vet assistant, it is recommended, but not required, to have a high school diploma or GED equivalency. The typical path to becoming a Missouri veterinary assistant lies through a training program that specializes in teaching all of the necessary job requirements. There are a number of campus locations throughout Missouri as well as online learning programs. Missouri does not require veterinary assistants to hold an AVA (Approved Veterinary Assistant) certification. However, earning that distinction can fast track Missouri residents into a career as a vet assistant.

2. Find a Veterinary Assistant Training Program
When the decision is made to pursue a future as a veterinary assistant, it is usually followed by a search for a training program. This learning environment exposes students to all they will need to know as a vet assistant by combining classroom instruction with a practical approach. Instructors consist of experienced veterinary assistants who handle the specific coursework. The areas typically covered are breed identification, proper ways to administer medication, animal restraint techniques, medical terminology, safe handling of chemicals and much more.
A few veterinary assistant campus and online programs in Missouri:
North Campus
4260 Shoreline Drive
St. Louis, MO 63045
Phone: 314-344-4440
Metropolitan Community College
3200 Broadway
Kansas City, MO 64111
816-604-1000
Continuing Education
1000 Viking Drive
Hillsboro, MO 63050
Phone: (636) 797-3000 Ext:3142
Finding a NAVTA approved program:
The veterinary profession has steadily improved its quality of care over the years. In 2010, quality took another step forward when the NAVTA created the very first veterinary assistant approval program. This program set guidelines for training programs that credential veterinary assistants. To learn more about potentially enrolling in an NAVTA Approved Veterinary Assistant Program, a list can be found here. As of now, there are 36 approved programs located throughout the U.S. and Canada. There are also 4 approved online programs.

3. How to Become an Approved Veterinary Assistant in Missouri
The state of Missouri does not have any procedure or process when it comes to certifying its veterinary assistants. There is also no licensing process. However, animal healthcare facilities tend to look more favorably on job candidates who can show some form of certification. The VetMed Team has introduced a trio of options for veterinary assistants of all experience levels. The next section details those different options, which can lead to the distinction of being an approved Missouri veterinary assistant.
What is a Missouri approved veterinary assistant (AVA)?
An Approved Veterinary Assistant (AVA) distinction is actually a national certificate that is awarded to qualified veterinary assistants.
What are the approved available options by the NAVTA in Missouri?
Externship Option: This option is designated for individuals not currently employed in a veterinary practice. This option involves hands-on training at a vet practice. That experience is something most animal healthcare facilities are now requiring from their vet assistants.
Experiential Learner: This option is for employed veterinary assistants in Missouri. The weekly quota of 20 hours at a full-service veterinary practice must be met to qualify for this option.
Veterinary Assistant Program: This option is for Missouri veterinary assistants, who are now working in a full-service veterinary practice for a minimum of 20 hours per week.
Once you complete an approved option.
Once all of the specific requirements of one of the approved options have been met, you can sit for the AVA exam assigned to your option. A code is issued and will allow you to set terms and conditions for your exam.
After passing the approved veterinary assistant examination in Missouri.
After a passing score on the specified exam is achieved, you will be processed and a certificate will be issued. Congratulations! You are officially an approved Missouri veterinary assistant.
Staying current as a Missouri AVA.
Your Missouri AVA will need to be renewed every 2 years. You must take continuing education coursework over the next 2 years and also pay a fee for renewal of your AVA. 
4. What's After Schooling or Becoming an AVA?
Becoming an approved veterinary assistant in Missouri can present a wealth of new possibilities. When it comes to job searches, approved veterinary assistants generally step to the front of the line. This provides employers with the confidence that a veterinary assistant is capable of performing the entirety of job duties. Earning an AVA also adds to the overall quality of the veterinary assistant profession in Missouri. Here is a look at some of the potential employers for veterinary assistants in the state of Missouri.
Potential Veterinary Assistant Employers in Missouri:
VCA (Veterinary Centers of America)
The VCA is a nationwide organization committed to improving the standard of care in every one of its hospitals, while also making valuable contributions to the field of veterinary medicine. Its flagship Advanced Veterinary Care Center and other locations continue to expand. There are now more than 750 VCA hospitals located in the United States. Here are some of the Missouri VCA locations.
2205 Highway K
O'Fallon, MO, 63368
636-240-8387
550 North New Ballas Road
Creve Coeur, MO, 63141
314-432-1150
2738 Highway K
O'Fallon, MO, 63368
636-240-8777
700 West Republic Rd
Springfield, MO, 65807
417-881-5327
Banfield Pet Hospital
Veterinarian Warren J. Wegert gave life to his vision for veterinary medicine in 1955 when he helped to start the incipient Banfield Pet Hospital. Since then, Banfield Pet Hospital has grown to include over 900 locations in the United States and Puerto Rico. The hospital was built on the notion that the best relationships are formed when people work together.
Below are some of the Banfield Pet Hospitals located in Missouri. 
131 Highlands Blvd Dr
Manchester, MO, 63011
(636) 227-2477
4451 Lemay Ferry Rd
St. Louis, MO, 63129
(314) 892-1900
2861 Veterans Memorial Parkway
St. Charles, MO, 63303
(636) 947-4141
Vetco Wellness Centers and Vaccination Clinics inside PETCO
VETCO has become popular for providing preventative health care to pets. VETCO combines quality and affordable health care for pets, and also works to advance the careers of veterinary professionals by facilitating its relationships with teaching institutions and veterinary practices.
Located in St. Louis Petco
3158 Telegraph Road
St Louis, MO 63125
314-892-1172
Located in Fairview Heights Petco
6595 North Illinois
Fairview Heights, IL 62208
618-398-1430
Located in Florissant Petco
2435 N. Hwy 67
Florissant, MO 63031
314-839-5136
1221 Water Tower Place
Arnold, MO 63010
636-287-3909
If you do not have adequate experience working with animals, you may want to consider volunteering or interning while you are looking for employment as a vet assistant.

5.Advancement Opportunities and Continuing Education for Missouri Veterinary Assistants
If you are a veterinary assistant, but have yet to become an approved veterinary assistant (AVA), now is the time to open up new possibilities for your future. When you become an approved veterinary assistant in Missouri, you will immediately improve your status in the field of animal healthcare.
This is a chance to broaden your employment horizons, and it could also bring you a step closer to advancing in the veterinary field. After becoming an AVA, you could start to pursue educational training as a veterinary technician and one day perhaps even train to become a veterinarian.
Resources in Missouri
Missouri Veterinary Medical Association
American Veterinary Medical Association (AVMA)
Missouri Veterinary Assistant Jobs
SPONSORED LISTINGS
Featured Programs:

With Penn Foster's Veterinary Technician Program, you'll learn the skills that will help you take the first step towards a career as a Veterinary Technician. (NAVTA) Approval
Selected Campus Locations: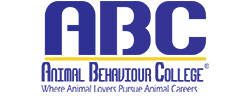 Earn your Online Bachelor of Science in Applied Biological Sciences – Preveterinary Medicine.
Selected Campus Locations: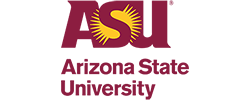 Earn your Online Bachelor of Science in Applied Biological Sciences – Preveterinary Medicine.
Selected Campus Locations:
Selected Programs: