The career of a veterinary technician combines one's desire to work with animals with an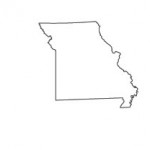 interesting job that has excellent employment opportunities. Most veterinary technician (vet tech) programs in Missouri can be completed in two years at an affordable cost, and graduate you with an Associate's of Applied Science degree in Veterinary Technology.
SPONSORED LISTINGS
Featured Programs: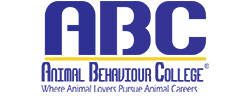 Earn your Online Bachelor of Science in Applied Biological Sciences – Preveterinary Medicine.
Selected Campus Locations:

With Penn Foster's online and accredited veterinary programs, you can learn the skills to help you take the first step toward a career working with animals.
Selected Campus Locations: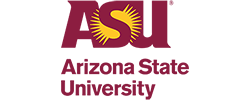 Earn your Online Bachelor of Science in Applied Biological Sciences – Preveterinary Medicine.
Selected Campus Locations:
Selected Programs:

What Will You Do as a Vet-Tech?
A vet tech fulfills the role of animal nurse to the veterinarian in any private clinic or animal facility. But it is not just emptying bedpans or cleaning kennels. On any day, a vet tech might assist in surgery and wound care, administer anesthesia or medications, take x-rays, take blood and tissue samples, or perform dental and laboratory procedures. The vet tech also participates in animal intake and discharge, record keeping, practice management, and sometimes client relations and education.
Here, a vet tech refers to a veterinary technician who has an Associate's degree in Veterinary Technology. A veterinary technologist attends school on average of four to five years to earn a B.S. degree in Veterinary Technology. A veterinary technician attends school on average of two to three years and is graduated with an Associate's in Applied Science degree in Veterinary Technology. Because more schooling is required for the B.S. degree, that graduate has more clinical responsibilities and a higher career earning potential.
<!- mfunc search_btn -> <!- /mfunc search_btn ->
Where can a Missouri Veterinary Technician Work?
Most vet techs work in private practice, but the advantage of having an Associate's degree is that employment opportunities exist in a wide variety of fields where your education can be applied to the type of animals you want to work with and in what type of job. Vet techs are employed in private practice (large and small animals), zoos/exotic animal facilities, military service, public and private research, veterinary teaching hospitals, livestock and equine production, veterinary sales and supply, and rescue/humane organizations.
Veterinary technologists and technicians can also specialize in these disciplines:
Dental Technician

Anesthetist

Internal Medicine

Emergency and Critical Care

Behavior Technician

Zoological Medicine

Equine

Surgery

Clinical Practice

Nutrition

Clinical Pathology
(Click here for more information on these academic specialties.)
Application Process and Admissions
First of all, you should only attend a school with a program accredited by the American Veterinary Medical Association's Committee on Veterinary Technician Education and Activities. More on this later, but doing this will provide yourself with a much better future career.
The application and admissions process varies between programs, and each school's website has detailed information on these topics. The main qualification is to have a high school diploma, GED, or the equivalent. Other requirements of admission include letters of recommendation, scores on tests such ACT or SAT, and previous experience working for or observing a veterinarian. Your high school GPA may factor in admission if it is not 2.0 or higher. The selection process is competitive and depends partly on when you apply. Once you consider a vet tech career, visit all the schools' websites in Missouri as soon as possible to learn about deadlines, requirements, and procedures to follow.
Depending on the school, application might be a two-step process: one application to the school in general, and one application for the vet tech program. Check the schools' websites. For a list of accredited vet tech programs in Missouri, click here.
<!- mfunc search_btn -> <!- /mfunc search_btn ->
What You Will Study to Become a Missouri Vet-Tech
Most vet tech programs require some general course study before the science-based core curriculum can begin. These include English, biology and other sciences, math, computer skills, humanities, foreign language, or history. Some vet tech programs require these before application, and some build these into the program.
After the prerequisites have been met, the core course study begins. You will study (some, but not all of these) anatomy and physiology, medical terminology, pharmacology, radiology, anesthesiology, hematology, parasitology, microbiology, large and small animal medicine, animal restraint, behavior, nutrition, and practice management. Some classes include complementary labs to provide you with hands-on experience. To round out your education, the final semester places you in a clinical internship during which you will observe, learn and gain practical insight into the day to day workings of clinical facilities and the job of a vet tech.
Most programs allow you to accomplish this in under two years (with year-round attendance); some require three years. Their websites provide the curriculum timeline.
Tuition and Financial Aid
Tuition and fees in Missouri's vet tech programs ranges from $10,000 to $33,000 for the entire program. Most students require financial aid, and every school provides access to a wide variety of aid packages, including veterans benefits.
All financial aid begins with the Free Application for Federal Student Aid (FAFSA). The FAFSA website informs you of all the available types of aid, how to apply for them, and which is best for you. If a school's website has the net cost calculator, you can input some simple information and in a few minutes have a close approximation of the cost of your education (including financial aid).
Missouri aid programs can be found on the website for the Missouri Department of Higher Education. A very popular program is called the A+ scholarship, which can help pay for a significant part of your educational costs.
For federal programs for veterans, dependents and family members, visit the U.S. Department of Veterans Affairs.
After You Graduate
You will have an Associate's in Applied Science degree in Veterinary Technology and will be eligible to take the VTNE (Veterinary Technician National Examination).Only a graduate from an accredited program can take the VTNE, and only a passing grade on the VTNE will allow you to take the Missouri state exam required for licensure as a vet tech.
Once you take these two exams and apply for licensure, you must keep your license current by taking five credit hours of continuing education every year. Requirements for this can be found at the Missouri Veterinary Technicians Association and the Missouri Veterinary Medical Association (see web addresses below).
Jobs and Potential Pay as a Missouri Vet-Tech
According to 2013 U.S. Bureau of Labor Statistics (BLS), employment of veterinary technologists and technicians is expected to increase by 30% a year through 2022. Other 2013 BLS data cites the average pay of veterinary technologists and technicians in Missouri was $30,880.
Regional average pay (click the radio button for One occupation for multiple geographical areas, then find Veterinary Technologists and Technicians, 292056, and choose Metropolitan or Nonmetropolitan area, then Annual Mean Wage):
| | |
| --- | --- |
| Columbia |              $30,650 |
| Fayetteville-Springdale-Rogers, AR-MO |              $32,800 |
| Jefferson City |              $27,260 |
| Kansas City, MO-KS |              $32,480 |
| St. Louis, MO-IL |              $29,430 |
| Springfield |              $20,900 |
| North Missouri nonmetropolitan area |              $30,520 |
| Southeast Missouri nonmetropolitan area |              $45,340 |
| Southwest Missouri nonmetropolitan area |              $38,170 |

Job Search for Missouri Vet-Techs

Having a license to practice as a vet tech in Missouri makes you a good job candidate (as a result of attending an accredited program). Your job search is ongoing throughout your education. The important contacts you have made in previous experience and your education are the first you should use to search for a job. Many other resources can be used, the simplest of which is to perform an internet search for "veterinary technician jobs in Missouri."
Some schools have job postings on their vet tech web pages. Below are other excellent resources for finding a job.
Missouri Veterinary Technicians Association
Missouri Veterinary Medical Association
National Association of Veterinary Technicians in America (NAVTA)
Vet Tech Life, an online journal for veterinary technicians
Vetcetera, a listing of national, state and specialty veterinary technician associations
Where Techs Connect, a job source connecting veterinary technicians with employers