Completing the following five steps will enable you to begin an exciting career as a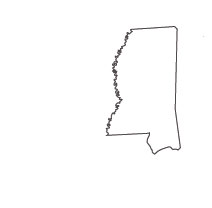 veterinary assistant in Mississippi.
1. Mississippi Education Requirements
2. Find a Veterinary Assistant Training Program
3. How to Become an Approved Veterinary Assistant in Mississippi
4. What's After Schooling or Becoming an AVA?
5. Advancement Opportunities and Continuing Education for Mississippi Veterinary Assistants
Sponsored Listings
SPONSORED LISTINGS
Featured Program:

If you love working with animals, take the first step toward a new career as Veterinary Assistant with the NAVTA-approved Veterinary Assistant program at Penn Foster. Take affordable classes online - at your own pace - and apply what you've learned through a hands-on externship training at a veterinary practice of your choosing.
Selected Campus Locations:
Veterinary Assistant Careers in Mississippi
Mississippi veterinary assistants earn an average salary of $22,760 per year, according to the Bureau of Labor Statistics. But that is not the ceiling of the earning potential for vet assistants in Mississippi. There are a number of vet assistants in Biloxi, Jackson and Olive Branch that report average annual salaries in excess of $26,000. Vet assistant salaries in Mississippi may seem a bit lower when compared to other states, but there is also the need to account for Mississippi's lower cost of living. A lot that goes into the salary amount for vet assistants in Mississippi has to do with location and the type of veterinary facility. The job growth among vet assistants in Mississippi is also higher than the national average. Projections indicate that job growth in this particular field will increase by almost 10% in the next seven years. There are a multitude of job opportunities expected over the next few years as the pet industry boom is being felt throughout the state of Mississippi.
What job duties may be required with the position of a veterinary assistant:
Animal healthcare teams depend on a great deal on teamwork. That requires contributions from all team members. Veterinary assistants contribute in a variety of ways as their job duties are not limited to just a few tasks. This has made for an exciting career that is never monotonous or dull. Most veterinary practices turn to their vet assistants to perform a number of important tasks over the course of a day.
A quick look into the numerous responsibilities of a veterinary assistant:
Clerical duties and customer service
Requesting animal records from other facilities
Equipment sanitization and exam room prep
Maintaining inventory control
Cleaning and preparing surgical equipment
Providing assistance to vets when filling scripts
Animal restraining
Making follow-up calls to pet owners
Updating and checking medical records
Ensuring any special dietary pet needs are met
Post-operative care
The job duties of a Mississippi veterinary assistant number quite a few, which makes them a very valuable part of any animal healthcare team.

1. Mississippi Education Requirements
Within the state of Mississippi, there is no minimum education required for veterinary assistants. However, most working vet assistants have earned a high school diploma or GED equivalency. Either of those are very useful when undergoing a vet assistant education. That education is offered by a number of post-secondary schools throughout the state of Mississippi. Distance learning programs are also available in the form of online vet assistant programs. Mississippi has not issued a mandatory requirement for its vet assistants to hold an AVA (Approved Veterinary Assistant) certification. Nevertheless, those that have earned an AVA can provide validation of their training. This usually makes them more appealing and qualified job candidates for open veterinary assistant positions.

2. Find a Veterinary Assistant Training Program
Once you have made the decision to pursue a career as a veterinary assistant, the next step in the process is finding and enrolling in a veterinary assistant training program. These programs feature curriculums that are based on all the knowledge and skills vet assistants use in their everyday job assignments. The coursework hones in on medical terminology, the identification of different breeds, post-operative care for animals, proper restraint techniques, how to administer medication, how to handle chemicals and much more. 
A few veterinary assistant campus and online programs in Mississippi:
Mississippi Gulf Coast Community College
51 Main Street
Perkinston, MS 39573
Phone: (601) 928-5211
Itawamba Community College
602 W. Hill Street
Fulton, MS 38843
Phone: 662-862-8000
1 Hill St
Goodman, MS 39079
Phone: (662) 472-2312
Finding a NAVTA approved program:
The NAVTA (National Association of Veterinary Technicians of America) was the first and only organization to develop a veterinary assistant approval program. The program was introduced in 2010 and has become a way of defining what is expected of a veterinary assistant training program. If you would like learn more about an NAVTA Approved Veterinary Assistant Program, a complete list can be found here. There are now 36 approved programs throughout the U.S. and Canada, and 4 approved online programs.

3. How to Become an Approved Veterinary Assistant in Mississippi
There is no requirement when it comes to completing a specific veterinary assistant program in the state of Mississippi. It is up to each pet hospital and vet practice to establish its own criteria for the hiring of its vet assistants. However, earning an approved status can be a tremendous asset for vet assistants. The VetMed Team has created some options for veterinary assistants who are looking to upgrade their status in this profession. There are options for experienced and beginner veterinary assistants. The section below provides a detailed look at the options currently available to Mississippi residents who are interested in becoming an approved veterinary assistant.
What is a Mississippi approved veterinary assistant (AVA)?
The Approved Veterinary Assistant (AVA) distinction is a national certificate awarded to veterinary assistants.
What are the approved available options by the NAVTA in Mississippi?
Externship Option: This option applies to those who aren't presently employed in a veterinary practice, but are in the process of seeking out a vet assistant position. This option provides the opportunity to learn in a real veterinary practice, which is something that is being required by the majority of animal healthcare facilities.
Experiential Learner: This option extends to veterinary assistants who are now employed within the state of Mississippi. In order to qualify for this option, a vet assistant must be working at least 20 hours per week at a full-service veterinary practice.
Veterinary Assistant Program: This option is designated for working Mississippi veterinary assistants. There is a minimum requirement of 20 hours per week in a full-service veterinary practice.
Once you complete an approved option.
After each condition in your designated option has been completed, you will be able to take the AVA examination. A code will be issued, which will allow you to set the terms for an exam date.
After passing the approved veterinary assistant examination in Mississippi.
Earning a passing score leads you to the processing stage in which a certificate will be issued. Congratulations are in order! You have successfully completed all of the required steps to become an approved Mississippi veterinary assistant.
Staying current as a Mississippi AVA.
Your Mississippi AVA requires a renewal every 2 years. You must also complete continuing education credits within the following 2 years. 
4. What's After Schooling or Becoming an AVA?
It will not take long to see the benefit of being an approved veterinary assistant in Mississippi. Job opportunities will begin to open up as employers typically hold approved veterinary assistants in higher regard than those without an AVA certification. Career advancement is also filled with new possibilities. And when it comes time to seek out employment, here is a glimpse at some of the potential landing places for veterinary assistants in the state of Mississippi.
Potential Veterinary Assistant Employers in Mississippi: 
Banfield Pet Hospital
In 1955, renowned veterinarian Warren J. Wegert introduced his own personal vision of veterinary medicine and that led to the opening of the first Banfield Pet Hospital. Over the course of the past six decades, Banfield Pet Hospital has grown to over 900 locations in the United States and Puerto Rico. The hospital was built on the notion that the best relationships are formed when people work together.
Below are some of the Banfield Pet Hospitals located in Mississippi.
333 I-55 North
Jackson, MS, 39213
(601) 977-8885
198 Promenade Blvd
Flowood, MS, 39232
(601) 992-2688
Mississippi Animal Hospitals
Unlike many other states, there are not a lot of nationwide pet hospital franchise locations within the state of Mississippi. Many of the veterinary practices and pet hospitals are privately owned. Here is a look at some of them.
North State Animal Hospital
5208 North State Street
Jackson, Mississippi 39206
Phone: (601) 982-8261
Brookhaven Animal Hospital
1210 Hwy 51 N
Brookhaven, MS 39603
Phone: (601) 833-1223
Horn Lake Animal Hospital
3390 W. Goodman Road
Horn Lake, MS 38637
Phone: (662) 393-1116
Gulf Coast Veterinary Emergency Hospital
8144 East Oaklawn Road
Biloxi, MS 39532
Phone: (228)392-7474
If you have limited or little experience in animal healthcare, then you could go with the option of doing some volunteer work or acquiring an internship while you are looking for employment in the veterinary field.

5. Advancement Opportunities and Continuing Education for Mississippi Veterinary Assistants
If you are now employed as a veterinary assistant, but are not an approved veterinary assistant (AVA), then now is the time to begin upgrading your status. Becoming an approved veterinary assistant can provide you with the chance to maximize your potential in the Mississippi animal healthcare profession. This could also be your chance to land that job you have always wanted. Approved veterinary assistants can even continue on their educational journey to becoming a veterinary technician and perhaps one day even a practicing veterinarian.
Resources in Mississippi
American Veterinary Medical Association (AVMA)
Mississippi Veterinary Medical Association
Humane Society of South Mississippi
Veterinary Hospitals Managers Association
SPONSORED LISTINGS
Featured Programs:

With Penn Foster's Veterinary Technician Program, you'll learn the skills that will help you take the first step towards a career as a Veterinary Technician. (NAVTA) Approval
Selected Campus Locations: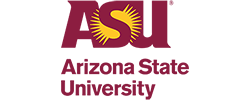 Earn your Online Bachelor of Science in Applied Biological Sciences – Preveterinary Medicine.
Selected Campus Locations:
Selected Programs: