The completion of the following five steps will lead to a future as a veterinary assistant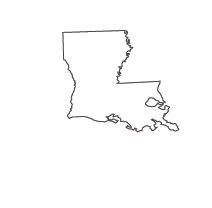 in Louisiana.
Sponsored Listings
SPONSORED LISTINGS
Featured Program:

If you love working with animals, take the first step toward a new career as Veterinary Assistant with the NAVTA-approved Veterinary Assistant program at Penn Foster. Take affordable classes online - at your own pace - and apply what you've learned through a hands-on externship training at a veterinary practice of your choosing.
Selected Campus Locations:
Veterinary Assistant Careers in Louisiana
In the state of Louisiana, the average salary for a veterinary assistant is currently $23,520 per year, according to the U.S. Bureau of Labor Statistics. But overall earning capacity can extend beyond that average as there are a number of locations in Louisiana that feature higher veterinary assistant annual salaries. Vet assistants in New Orleans report average salaries that exceed $29,000 per year. The cities of Baton Rouge, Lafayette and La Place also report average annual salaries that surpass the statewide average. Location of a veterinary facility impacts the amount of pay a veterinary assistant receives, although experience and credentialing are also determining factors.
Louisiana is not home to the highest concentration of vet assistants when compared to other states, although it is a profession that is growing. The state of Louisiana is seeing a higher growth rate for veterinary assistant jobs than the national average. By the year 2024, there expects to be close to 10% more vet assistant jobs in the state of Louisiana.
What your position as a veterinary assistant may include:
Every facility that specializes in animal healthcare has come to count on the services of veterinary assistants. It is a profession with so many different responsibilities, which allows vet assistants to become true assets in their workplace. The function of veterinary assistants helps to lighten the load for the rest of the members of an animal healthcare team.
A look into some of the job duties of a veterinary assistant:
Scheduling appointments, making follow-up calls
Updating client histories
Putting clients through the discharge process
Making pet record requests to external facilities
Inventory control duties
Animal cage cleaning
Sterilizing instruments and equipment
Assisting in the process of filling prescriptions
Prepping exam rooms
Post-operative care
Animal restraint when necessary
Animal exercise duties
Assisting in lab work
There are additional job duties that add to a growing collection that fall under the responsibilities of veterinary assistants.

1. Louisiana Education Requirements
There are no statewide educational requirements that vet assistants have to suffice in order to begin working in Louisiana. To gain acceptance into a program that offers veterinary assistant education, a high school diploma or GED equivalency is recommended. These programs are available at Louisiana community colleges, adult learning centers, technical institutes and vocational schools. While it is not mandatory, some vet assistants go on to earn and AVA (Approved Veterinary Assistant) certification. This can enhance job prospects for a Louisiana veterinary assistant and demand higher pay rates. The educational path to becoming a veterinary assistant typically takes much less than a year to complete.

2. Find a Veterinary Assistant Training Program
The process of becoming a veterinary assistant includes the decision of where to get the necessary training. There are various training programs available throughout Louisiana, although all concentrate on the same basic concepts. This training combines classroom instruction with practical lessons as well. Students who enter into one of these programs can expect to learn the essentials of breed identification, medical terminology, how to prep specimens for lab exams, post-operative care, how to administer medications and much more. All of those areas of study are used every day by veterinary assistants within the state of Louisiana.
Here are some veterinary assistant campus and online programs located in Louisiana:
Northshore Technical Community College
7067 Hwy 10 (P.O. Box 1300)
Greensburg, LA 70441
Phone: 225-222-4251
Delgado Community College
320 E Howze Beach Rd
Slidell, LA 70461
Phone: (504) 671-6600
Louisiana State University – Eunice
2048 Johnson Hwy
Eunice, LA 70535
Phone: (337) 457-7311
Finding a NAVTA approved program:
The National Association of Veterinary Technicians in America (NAVTA) recognized the need for a veterinary assistant approval program and that led to the development of the first program of its kind in 2010. The NAVTA has become a staple in the animal health care industry and has established guidelines and criteria for programs that offer training for veterinary assistants.
Individuals looking to find out more information on one of the NAVTA Approved Veterinary Assistant Programs can find a list here. There are currently 36 NAVTA approved programs in the United States and Canada, and that includes four online programs.

3. Ways to Become a Certified Veterinary Assistant in Louisiana
The state of Louisiana has no established program that veterinary assistants have to successfully complete, prior to gaining employment. However, there are options that allow Louisiana residents to earn the distinction of an approved veterinary assistant. There is the option of working with the VetMedTeam in this regard. Veterinary assistants, who are now employed but not approved, can use this opportunity to finally obtain their AVA (Approved Veterinary Assistant) certification. The following section explains what needs to be completed in order to become an approved Louisiana veterinary assistant
What is a Louisiana approved veterinary assistant (AVA)?
The title of Approved Veterinary Assistant (AVA) is a national certification for veterinary assistants.
What are the approved available options by the NAVTA in Louisiana?
Externship Option: Those who are not presently employed in a veterinary practice, but are actively seeking employment, qualify for this option. This pathway offers pre-employment training, which is generally required by most pet clinics, vet practices and animal hospitals.
Experiential Learner: Those who are now employed as a Louisiana veterinary assistant qualify for this option. Candidates must be currently working a minimum of 20 hours per week as a veterinary assistant.
Veterinary Assistant Program: Louisiana veterinary assistants currently employed in a full-service veterinary practice qualify for this option. There is another requirement of at least 20-hours per week as a vet assistant.
Once you complete an approved option.
Completing one of the aforementioned options gives you the opportunity to take the AVA examination that is aligned with your specified program. This means it is time to set the terms and conditions for your exam in Louisiana.
After passing the approved veterinary assistant examination in Louisiana.
Once you have achieved a sufficient score on the exam, you will be processed into the system and given access to your certificate. Congratulations, you have completed all the steps necessary to become an approved Louisiana veterinary assistant.
Staying current as a Louisiana AVA.
Your Louisiana AVA is subject to renewal every 2 years. You must also provide proof of 10 continuing education credits over the next two years, and pay a small renewal fee.
4. What's After Schooling or Becoming an AVA?
After meeting all the educational requirements to become an AVA, the next step is finding employment. Louisiana continues to expand its number of veterinary assistants each year, as this is a budding profession. That translates into more job openings as many Louisiana animal healthcare facilities will be seeking qualified veterinary assistants. 
Potential Veterinary Assistant Employers in Louisiana:
VCA (Veterinary Centers of America)
The VCA has become a well-known and respected organization that continues to exhibit a commitment high quality animal care. The VCA has more than 750 locations throughout the United States and here are the Louisiana VCA locations.
1315 N. Causeway Boulevard
Metairie, LA, 70001
504-828-2700
5105 Airline Drive
Metairie, LA, 70001
504-888-0400 
Vetco Wellness Centers and Vaccination Clinics inside PETCO
VETCO offers preventative animal health care for pets at numerous PETCO locations. VETCO offers the combination of affordable and high quality health care for all types of pets. VETCO is also a contributor to the enhancement of veterinary careers and this is accomplished through its relationships with animal healthcare practices and teaching institutions.
Located in Denham Springs Petco
2358 South Range Avenue
Denham Springs, LA 70726
225-665-0507
1629 Westbank Expressway
Harvey, LA 70058
504-362-6711
Located in New Orleans Petco
5300 Tchoupitoulas Street
New Orleans, LA 70115
504-899-6122
3520 Veterans Memorial Boulevard
Metairie, LA 70002
504-454-0468
Banfield Pet Hospital
Banfield Pet Hospital was first established in 1955 and since that time, its expansion has stretched all across the United States, now featuring more than 900 locations. The hospital was built on the idea of animal healthcare professionals working together.
Here are a few of the Banfield Pet Hospitals which are located in the state of Louisiana 
8660 Airline Hwy
Baton Rouge, LA 70815
(225) 248-9108
5700 Johnston St, Ste 100
Lafayette, LA 70503
(337) 984-1668
1321 Manhattan Blvd
Harvey, LA 70058
(504) 227-0544
Volunteering or interning are both alternative options for those who are inexperienced in working with animals. This experience will also help one's efforts to become a veterinary assistant.

5. Continuing Education and Advancement Opportunities for Louisiana Veterinary Assistants
If you are currently working in the state of Louisiana as a veterinary assistant but have not been approved, now is your chance to take the next step towards career advancement. Being able to provide certification as a veterinary assistant enhances your overall credibility and value in this field. It also strengthens the overall quality of veterinary care in Louisiana.
A certification can move you forward and be a stepping stone to even higher paying jobs in the veterinary field. Building your credentials can lead to a potential future as a vet tech or even a veterinarian.
Resources in Louisiana 
Louisiana Veterinary Medical Association
American Veterinary Medical Association (AVMA)
Southeast Louisiana Veterinary Association
SPONSORED LISTINGS
Featured Programs:

With Penn Foster's Veterinary Technician Program, you'll learn the skills that will help you take the first step towards a career as a Veterinary Technician. (NAVTA) Approval
Selected Campus Locations: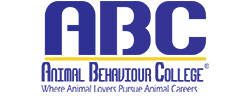 Earn your Online Bachelor of Science in Applied Biological Sciences – Preveterinary Medicine.
Selected Campus Locations: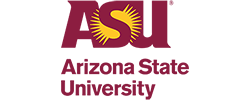 Earn your Online Bachelor of Science in Applied Biological Sciences – Preveterinary Medicine.
Selected Campus Locations:
Selected Programs: