If you love working with animals, but are not inclined towards becoming a veterinarian, you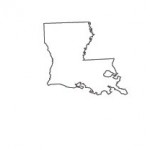 may want to explore a career in dog grooming. Dog groomers bathe and clean dogs, trim dog fur, clip dog nails, and perform many other services, all aimed at enhancing the appearance of dogs. Dog grooming services also help to promote the health of dogs. To become a professional dog groomer in Louisiana, you will require some formal education and practical skills, as outlined below.
SPONSORED LISTINGS
Featured Programs: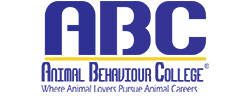 Earn your Online Bachelor of Science in Applied Biological Sciences – Preveterinary Medicine.
Selected Campus Locations:

With Penn Foster's Veterinary Technician Program, you'll learn the skills that will help you take the first step towards a career as a Veterinary Technician. (NAVTA) Approval
Selected Campus Locations: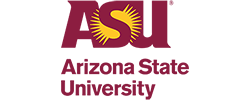 Earn your Online Bachelor of Science in Applied Biological Sciences – Preveterinary Medicine.
Selected Campus Locations:
Selected Programs:

Education
To pursue vocational training in dog grooming, you should have completed a high school education or equivalent. A common way to complete your dog grooming education can be through online programs. Also dog grooming schools in Louisiana are found in Hammond, Lafayette, New Orleans, and Shreveport. Be sure to select a school that is certified and accredited, as this assures you of receiving a quality education in dog grooming techniques. In selecting a dog grooming school in Louisiana, you should also consider the type of career training offered, and how this relates to your own professional interests.
<!- mfunc search_btn -> <!- /mfunc search_btn ->
Dog grooming education combines coursework and practical experience. The coursework covers several topics such as bathing, dental care, clinical techniques, dog welfare, dog health issues, and kennel management. Through the practical component, you will learn several aspects that relate to maintaining the fine appearance of dogs. This includes bathing a dog, trimming dog fur, shaping dog fur, clipping nails, and cleaning dog ears. Students also learn about safe ways of handling problematic dogs as well as sanitization techniques for dog grooming equipment.
Some programs allow students to engage in hands-on practice with dogs. It is important to consider the learning schedule when selecting a school. Some dog grooming schools offer both onsite and online courses, which allows students to pursue learning while attending to work and personal demands. Assessment of students is done through tests and exams.
Certification Options
Certification in Louisiana is provided by the National Dog Groomers Association of America (NDGAA), which offers the National Certified Master Groomer designation. In order to earn certification, you must demonstrate exceptional knowledge and skills through written and practical testing procedures. Before you take the certification exam, you must attend at least one certified NDGAA workshop. Attaining the NDGAA certification enhances your credibility in the field. Dog groomers who maintain an active membership can use the NDGAA logo and freely advertise their NDGAA certified status. The certified status significantly enhances your employment prospects, facilitates upward mobility in earnings and facilitates career development.
Practicing License in Louisiana
To practice as a dog groomer in Louisiana, you will need to obtain the relevant business licenses. It is best to contact the Louisiana Secretary of State for licensing information and business permits required to practice as a dog groomer. By contacting your local government office, you can also obtain additional information on required local permits.
Keep Your Certification Requirements
Once you have earned your NDGAA, you will need to keep your certification current by maintaining an active membership status. This can be done by attending NDGAA grooming seminars and workshops. Participants obtain vital information on current industry trends. NDGAA events also allow members to network and share information on the field.
Dog Grooming Internship
An internship in a grooming salon, soon after graduation, will boost your chances of being absorbed faster into the job market. Through an internship, you will develop vital practical skills to be applied in your dog grooming career. Most dog grooming schools in Louisiana liaise with local dog grooming businesses to offer students internship opportunities.
Professional Dog Grooming Resources
Animal Rescue Foundation of Louisiana
Louisiana Animal Control Association
Louisiana Society for the Prevention of Cruelty to Animals
Louisiana Veterinary Medical Association
National Association of Louisiana Catahoulas, Inc.
National Dog Groomers Association of America