A future as a veterinary assistant in Kentucky can be achieved by following these five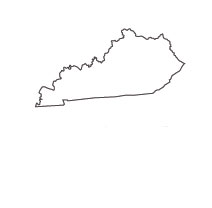 steps.
Sponsored Listings
SPONSORED LISTINGS
Featured Programs: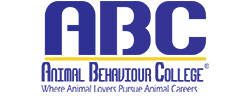 Earn your Online Bachelor of Science in Applied Biological Sciences – Preveterinary Medicine.
Selected Campus Locations:

With Penn Foster's online and accredited veterinary programs, you can learn the skills to help you take the first step toward a career working with animals.
Selected Campus Locations: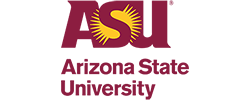 Earn your Online Bachelor of Science in Applied Biological Sciences – Preveterinary Medicine.
Selected Campus Locations:
Selected Programs:

Veterinary Assistant Careers in Kentucky
The U.S. Bureau of Labor Statistics gathered data from throughout the state of Kentucky and determined that the average salary for a veterinary assistant stands at $23,270 per year. Estimates show that there are a just over 1,000 vet assistants currently employed in Kentucky. Not all of their salaries are the same as geographic location plays a big part in determining annual pay rates. The highest pay rates are in the city of Covington where the annual average exceeds $28,000. Louisville and Lexington also feature vet assistant salaries higher than the state average as those typically exceed $27,000 per year.
The Louisville/Jefferson County area is home to the highest concentration of vet assistants in Kentucky as that area accounts for roughly 32% of the total veterinary assistants in Kentucky. Those numbers are expanding on the statewide level as job growth continues at around 3% each year. This is promising for those looking to enter into the profession, as veterinary assistants continue to be in high demand. There has also been an increase in the number of veterinary practices opening up across the state of Kentucky in the last few years.
What job duties the position of a veterinary assistant may include:
The practice of animal healthcare is a team effort that involves contributions from a number of individuals. Vet assistants are key members of that team as they perform an array of important duties. That has allowed vet practices to count on vet assistants numerous times over the course of a typical workday.
A quick glimpse into a host of veterinary assistant responsibilities:
Clerical duties
Coordinating client appointments
Making records requests to other facilities
Inventory control
Sanitizing and prepping exam rooms
Assisting in post-operative care
Helping vets with prescription filling
Keeping current medical records
Ensuring pets' special dietary needs are met
Cleaning pet cages
Feeding of animals
Proper restraining of animals 
That is just a quick list that shows some of the job duties of a Kentucky veterinary assistant as it demands a versatile skillset.

1. Meet Kentucky Education Requirements
An educational path to becoming a veterinary assistant in Kentucky does not have any prerequisites. Earning a high school diploma or GED equivalency helps those starting out in this field. Educational training takes place at a number of venues, which include adult learning centers, community colleges, high schools and technical institutes throughout the state. Distance learning programs are another option for students who prefer learning outside of a classroom setting. Kentucky does not require its veterinary assistants to hold an AVA (Approved Veterinary Assistant) distinction. However, an AVA certificate can enhance the overall job prospects and standing of a veterinary assistant in Kentucky.

2. Find a Veterinary Assistant Training Program
Enrolling in a veterinary assistant training program puts students on a path to obtain employment at the conclusion of their respective program. These training programs provide all of the working knowledge Kentucky veterinary assistants need to know when they begin working at an animal healthcare facility. There are many different tasks carried out by vet assistants and training covers each task accordingly. Most programs combine classroom instruction with practical lessons that cover topics such as breed identification, medical terminology, restraint techniques, post-operative care, how to administer medications and much more.
A few veterinary assistant campus and online programs in Kentucky:
Locust Trace AgriScience Center
3591 Leestown Rd
Lexington, KY 40511
Phone: (859) 381-3990
Louisville Central High Magnet Career Academy
1130 W Chestnut Street
Louisville, KY 4020
(502)-485-8226
Hopkinsville Community College
720 North Drive, PO Box 2100
Hopkinsville, KY 42241-2100
Phone: (270) 707-3700
Finding a NAVTA approved program:
The nation's first veterinary assistant approval program was introduced in 2010 by the National Association of Veterinary Technicians in America (NAVTA). NAVTA created a set of guidelines for what is expected in a veterinary assistant training program. For those who are looking to learn more about attending a NAVTA Approved Veterinary Assistant Program can locate a complete list here. There are now 36 approved programs located in the U.S. and Canada, and that includes 4 online approved programs. Kentucky currently has 2 NAVTA accredited campus programs.

3. How to Become an Approved Veterinary Assistant in Kentucky
Becoming a veterinary assistant in Kentucky does not require a specific certification and there is also no licensing process. Earning an approved veterinary assistant (AVA) distinction is optional, but it does help enhance job prospects. The VetMed Team offers different options that allow veterinary assistants to earn an AVA title. Those options also apply to those with various experience levels. The following section highlights the available options that conclude with the status of approved Kentucky veterinary assistant.
What is a Kentucky approved veterinary assistant (AVA)?
The Approved Veterinary Assistant (AVA) distinction is a national certificate awarded to veterinary assistants.
What are the approved available options by the NAVTA in Kentucky?
Externship Option: To qualify for this option, individuals must not hold current employment at a veterinary practice, but should be actively seeking out employment. There is on-site training offered through this option and that type of experience is being required by most vet practices.
Experiential Learner: To qualify for this option, individuals must currently be employed as a veterinary assistant in Kentucky. There is also a 20-hour weekly quota in a full-service veterinary practice.
Veterinary Assistant Program: Qualifying for this option means that an individual is currently working as a Kentucky veterinary assistant. There is also a weekly quota that extends to 20 hours in a veterinary practice.
Once you complete an approved option.
Meeting every requirement of an approved option means that you are eligible to take the AVA examination that accompanies that option. A code will be issued and then you will be able to set the terms and conditions for your exam.
After passing the approved veterinary assistant examination in Kentucky.
Scoring a passing grade will allow you to be processed and that will lead to a certificate being sent to you. Congratulations! You have become an approved Kentucky veterinary assistant.
Staying current as a Kentucky AVA.
Your Kentucky AVA certification is subject to a two-year renewal. Proof of continuing education must also be shown over the course of the next 2 years. 
4. What's After Schooling or Becoming an AVA?
Once each requirement is fulfilled, you will carry the distinction of being an approved veterinary assistant in Kentucky. That also means new opportunities will likely come your way. The status of a vet assistant is immediately elevated with an AVA and that carries a lot of influence with prospective employers. Most veterinary practices lean towards hiring veterinary assistants who can show their value with a recognized credential. This also enhances the performance of animal healthcare teams. Here is a look at some of the possible employers located within the state of Kentucky. 
Potential Veterinary Assistant Employers in Kentucky:
Kentucky Veterinary Medical Association
This association provides veterinary assistants the chance to connect with potential employers in the state of Kentucky. This resource also has a number of advantages for those in the Kentucky veterinary field.           
KVMA
108 Consumer Lane
Frankfort, KY 40601
Phone: (800) 552-5862
VCA (Veterinary Centers of America)
VCA has established an outstanding reputation for its high-quality care and excellent pet hospitals. An unrelenting commitment to advanced veterinary care has allowed the VCA to establish over 750 hospitals throughout the United States.
1212 Bardstown Road
Louisville, KY, 40204
502-451-6655 
1325 Lexington Road
Versailles, KY, 40383
859-873-5181
Vetco Wellness Centers and Vaccination Clinics inside PETCO
VETCO consists of animal health professionals who have shown a commitment to offering and enhancing preventative care for pets. VETCO continues to be an affordable option in animal healthcare, but still, retains a high quality of care. It also brings professionals together with pet owners. VETCO continues to assist animal healthcare professionals in their careers by maintaining relationships with veterinary practices and teaching institutions.
Located in Versailles Petco
366 Kroger Way
Versailles, KY 40383
Located in Frankfort Petco
340 Leonardwood Road
Frankfort, KY 40601
502-227-3336
Located in Crescent Springs Petco
2315 Buttermilk Crossing
Crescent Springs, KY 41017
859-331-7387
Located in Louisville Petco
12695 Shelbyville Rd
Louisville, KY 40243
If you do not have an ample amount of experience working with animals, then you might want to consider finding an internship or some type of volunteer work. Both of those options could wind up being a great benefit in your quest for employment.

5. Advancement Opportunities and Continuing Education for Kentucky Veterinary Assistants
If you are now employed as a veterinary assistant but have not yet become an approved veterinary assistant (AVA), then career advancement can start right now. The path to becoming an approved veterinary assistant does not take an extensive amount of time and it can quickly raise your stock in the veterinary profession.
This is a chance to begin moving upward. The next step could include training to become a veterinary technician and perhaps lead to a future as a veterinarian.
Resources in Kentucky
American Veterinary Medical Association (AVMA)
Kentucky Veterinary Medical Association
Kentucky Association of Equine Practitioners