The pathway to becoming a veterinary assistant in the state of Kansas includes the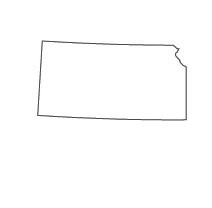 following five steps.
Sponsored Listings
SPONSORED LISTINGS
Featured Programs: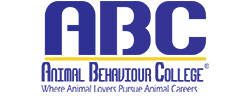 Earn your Online Bachelor of Science in Applied Biological Sciences – Preveterinary Medicine.
Selected Campus Locations:

With Penn Foster's Veterinary Technician Program, you'll learn the skills that will help you take the first step towards a career as a Veterinary Technician. (NAVTA) Approval
Selected Campus Locations: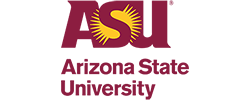 Earn your Online Bachelor of Science in Applied Biological Sciences – Preveterinary Medicine.
Selected Campus Locations:
Selected Programs:

Veterinary Assistant Careers in Kansas
A Kansas veterinary assistant earns an average annual salary of $25,280, according to the U.S. Bureau of Labor Statistics. However, there are different factors that could lead to a higher salary than that statewide average. A veterinary assistant's level of experience and credentialing can lead to increases in pay. The location also plays a significant role, For example, vet assistants in the city of Kansas City earn an average salary of $29,005 per year. The cities of Olathe, Overland Park and Shawnee feature annual salaries that are just shy of $29,000 per year. Some Wichita and Lawrence veterinary assistants also report annual salaries that also exceed $28,000.
Things are also trending well for individuals looking to join this profession. There is expected to be total 8% growth in new veterinary assistant jobs in Kansas by the year 2024, per the U.S. Bureau of Labor Statistics. That upsurge is being felt throughout the country as veterinary assistants are growing in demand because of the higher spending among pet owners. Money being spent on veterinary care in Kansas is increasing each year and that is expected to continue. That means new veterinary assistant jobs will be available due to more animal healthcare practices in the state.
What job duties the position of a veterinary assistant may include:
Animal healthcare practices often rely a great deal on veterinary assistants since they play such a key role in that team dynamic. Vet assistants assume a vast amount of responsibilities on a daily basis. This makes for a very exciting career that is not monotonous or slow moving.
A look at some of the responsibilities of a veterinary assistant:
Scheduling appointments and interacting with pet owners
Conducting follow-up calls with clients
Making record requests to other practices
Taking inventory control
Sanitizing veterinary equipment
Overseeing animal exercise
Assisting in lab work
Handling lab samples
Assisting vet with filling of prescriptions
Updating medical records
Clerical and administrative responsibilities
These are just some of the job responsibilities performed by Kansas veterinary assistants, as they continue to contribute to the success of animal healthcare teams. 

1. Kansas Education Requirements
A future as a Kansas veterinary assistant typically begins with the awarding of a high school diploma or GED equivalency. There are usually no other requirements that precede the start of educational training as a veterinary assistant. It is up to each institution to set their own guidelines for the admissions process. Training programs exist at some kind of post-secondary school and that extends to community colleges, technical schools, and workforce learning centers. Coursework is designed by each institution and its completion results in the awarding of a certificate. Distance learning is another option for those who would rather complete the coursework from their own home. Kansas does not require its veterinary assistants to hold an AVA (Approved Veterinary Assistant) certificate. Nevertheless, those who earn distinction tend to become more appealing to prospective employers.

2. Find a Veterinary Assistant Training Program
Veterinary assistant training is designed to allow students to jump right into the workforce. Most vet assistants are able to find work once they have completed their respective training. Start times and length of these programs differ from one school to the next. A training program will introduce students to veterinary concepts, medical terminology, how to identify different breeds, animal restraint techniques, how to administer medications, and other necessary skills that are required in this profession.
A few veterinary assistant campus and online programs in Kansas:
Seward County Community College
1801 N. Kansas
Liberal, KS 67905
Phone: (620) 417-1171
Fax: (620) 417-1179
1255 South Range
Colby, KS 67701
Phone: 785-462-3984
Butler Community College
901 S Haverhill Rd
El Dorado, Kansas 67042-3280
Phone: (316) 321-2222
 Finding a NAVTA approved program:
The veterinary assistant profession has gained more notoriety in recent years and that is partly attributed to the NAVTA's veterinary assistant approval program, which was introduced in 2010. This program established an industry standard for a veterinary assistant training program. For more information on  NAVTA Approved Veterinary Assistant Program, check out this list of schools here. There are 36 approved programs throughout the U.S. and Canada, and that includes 4 online programs.

3. How to Become an Approved Veterinary Assistant in Kansas
Kansas has no certification or license requirement for its veterinary assistants. However, vet assistants with credentialing are usually in higher demand. The VetMed Team addresses this area by providing several certification options for veterinary assistants. Experienced and novice veterinary assistants can both take advantage of these various options. The next section details the different options that can be taken to become an approved Kansas veterinary assistant.
What is a Kansas approved veterinary assistant (AVA)?
The Approved Veterinary Assistant (AVA) distinction is a national certificate awarded to veterinary assistants.
What are the approved available options by the NAVTA in Kansas?
Externship Option: This option has been designed for individuals not currently employed in a veterinary practice, but are pursuing work as a veterinary assistant. This option features practical instruction in a real work environment, which is required by most animal healthcare facilities.
Experiential Learner: This option targets employed Kansas veterinary assistants. There is the requirement of a 20-hour weekly log in a full-service veterinary practice.
Veterinary Assistant Program: This option is for Kansas veterinary assistants employed in a full-service veterinary practice and also mandates a minimum of 20 work hours per week.
Once you complete an approved option.
Sufficing each requirement within one of the approved options allows for the taking of the AVA examination. A code is then issued and terms for the exam can be set.
After passing the approved veterinary assistant examination in Kansas.
A passing score on the examination leads to the processing of credentials as a certificate will be issued. Congratulations are in order as you have now become an approved Kansas veterinary assistant.
Staying current as a Kansas AVA.
There is a two-year renewal process for your Kansas AVA. There is also required ongoing education through the next two years. 
4. What's After Schooling or Becoming an AVA?
After completing each of the steps that lead to being an approved veterinary assistant in Kansas, you should notice a difference in your professional career. Veterinary assistants who hold an AVA usually receive more job offers than those without a certification. This is because veterinary facilities rely so heavily on the quality of work provided by its vet assistants. Becoming an AVA shows that you have invested time into improving your status in this profession. Here's a glimpse at a host of the potential employers for vet assistants in the state of Kansas. 
Potential Veterinary Assistant Employers in Kansas:
VCA (Veterinary Centers of America)
The VCA has been a widely recognized brand in the veterinary field for some time. Its quality of care continues to be raised in all of its facilities, which number more than 750 in the U.S. The VCA continues to be a leader in the veterinary field and here is a look at the Kansas VCA locations.
7860 Washington Avenue
Kansas City, KS, 66112
913-334-6770
9630 Antioch Road
Overland Park, KS, 66212
913-649-0440
Banfield Pet Hospital
Veterinarian Warren J. Wegert came up with a revolutionary vision for veterinary medicine and that led to the development of Banfield Pet Hospital which first opened in 1955. The progress continued as Banfield Pet Hospital currently features over 900 locations in the United States and Puerto Rico. The hospital was built on the foundation that the best relationships are formed when people work together.
Below are the Banfield Pet Hospitals located in Kansas.
3615 N Rock Rd
Wichita, KS, 67226
(316) 631-3939
533 S Tracy St
Wichita, KS, 67209
(316) 946-0920
2020 SW Westport Dr
Topeka, KS, 66604
(785) 272-1541
Vetco Wellness Centers and Vaccination Clinics inside PETCO
VETCO has grown to be very popular when it comes to animal healthcare, as it provides preventative health care for pets. VETCO is known for its affordable pricing as well as its high quality of care. VETCO also helps to advance the careers of veterinary professionals by utilizing its relationships with teaching institutions and veterinary practices.
2450 South 9th Street
Salina, KS 67401
785-493-0958
Located in Hutchinson Petco
1912 East 17th Street
Hutchinson, KS 67501
620-669-0459
Located in Overland Park Petco
11620 West 95th Street
Overland Park, KS 66214
913-859-9720
13620 South Blackbob Road
Olathe, KS 66062
913-254-7589
If you are short on experience when it comes to working with animals, then you may consider acquiring an internship or participate in some volunteer work while seeking out employment.

5. Advancement Opportunities and Continuing Education for Kansas Veterinary Assistants
If you are employed as a veterinary assistant but have yet to achieve the approved veterinary assistant (AVA) distinction, now is the time for a change.
The status of an approved veterinary assistant can open up a wide range of job opportunities. An AVA might even begin your advancement to becoming a veterinary technician and that could one day lead you to a career as a veterinarian.
Resources in Kansas 
Kansas Veterinary Medical Association
American Veterinary Medical Association (AVMA)
Leavenworth Animal Welfare Society
SPONSORED LISTINGS
Featured Programs: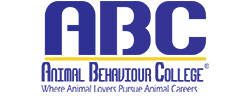 Earn your Online Bachelor of Science in Applied Biological Sciences – Preveterinary Medicine.
Selected Campus Locations:

With Penn Foster's Veterinary Technician Program, you'll learn the skills that will help you take the first step towards a career as a Veterinary Technician. (NAVTA) Approval
Selected Campus Locations: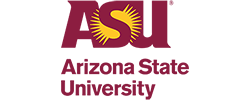 Earn your Online Bachelor of Science in Applied Biological Sciences – Preveterinary Medicine.
Selected Campus Locations:
Selected Programs: