The process of becoming a veterinary assistant in Iowa involves the following five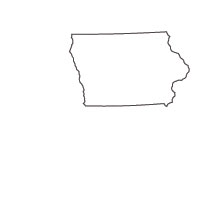 steps.
Sponsored Listings
SPONSORED LISTINGS
Featured Program:

If you love working with animals, take the first step toward a new career as Veterinary Assistant with the NAVTA-approved Veterinary Assistant program at Penn Foster. Take affordable classes online - at your own pace - and apply what you've learned through a hands-on externship training at a veterinary practice of your choosing.
Selected Campus Locations:
Veterinary Assistant Careers in Iowa
The Bureau of Labor Statistics has taken data from within the state of Iowa and determined that the veterinary assistant average salary is $26,380 annually. That is not the ceiling for annual salaries as Iowa vet assistants with experience and credentialing can expect to earn more than the statewide average. The cities of Des Moines and Urbandale are tied for the highest average salaries as both see their vet assistants making an average of $28,474 annually. Vet assistants in Iowa City, Davenport and Ames both have average salaries in excess of $27,000 annually.
The number of veterinary assistants is increasing every year in Iowa as the state is seeing close to a 5% increase in new vet assistant jobs every year. Those numbers are not expected to slow down anytime soon as the national rate of job growth is even higher for veterinary assistants. The profession is anticipating thousands of new job openings every year across the country, although the demand may be higher in some areas. In Iowa, Des Moines currently features the most job openings for vet assistants while Iowa City also has a fair amount of job openings as well.
What job duties the position of a veterinary assistant may include:
Every animal healthcare team relies heavily on its veterinary assistants at one time or another. Throughout pet hospitals, animal clinics and veterinary practices across the country, there are vet assistants performing important job duties. Those duties extend to a broad range of responsibilities as vet assistants are capable of handling many different tasks.
A quick glimpse into the numerous job duties of a veterinary assistant:
Dealing with clients upon arrival
Making client calls and scheduling appointments
Assisting veterinarians with filling prescriptions
Providing postoperative care to animals
Contacting facilities to obtain pet records
Cleaning cages and sanitizing tools
Equipment and examination room prep
Animal feeding duties
Applying proper animal restraint techniques
Assisting with blood and lab work
Keeping up to date records
Dietary monitoring of animals
Administrative and clerical tasks
Inventory control
All of these job assignments are carried out on a daily basis by Iowa veterinary assistants and they are just some of the examples that indicate how valuable vet assistants are to an animal healthcare team.  

1. Iowa Education Requirements
Iowa does not have any education requirements set in place for those looking to begin a career as a veterinary assistant. A good portion of students studying to become veterinary assistants typically holds a high school diploma or GED equivalency. Educational training to become a veterinary assistant in Iowa takes place at community colleges, technical schools, vocational institutes and workforce learning centers. All animal healthcare facilities come up with their own hiring agenda and usually seek out vet assistants with some type of education. In Iowa, earning an AVA (Approved Veterinary Assistant) is not mandatory, but it does present a wealth of new opportunities for veterinary assistants.

2. Find a Veterinary Assistant Training Program
When someone makes the choice to enroll in a veterinary assistant training program, it is a positive step into this exciting field that continues to grow. Training programs are designed to teach all of the workforce components needed to function as a productive veterinary assistant in Iowa. Classroom instruction is led by experienced vet assistants and these curriculums generally teach the finer points of medical terminology, breed identification, how to administer medications, animal restraint techniques, proper handling of chemicals and much more.
A few veterinary assistant campus and online programs in Iowa:
4647 Stone Avenue
Sioux City, Iowa 51102-5199
800-352-4649
Hawkeye Community College
1501 East Orange Road
Waterloo, IA 50704-8015
Kirkwood Community College
6301 Kirkwood Blvd. SW
Cedar Rapids, Iowa 52404
Washington Hall
319-398-5609
Finding a NAVTA approved program:
The NAVTA (National Association of Veterinary Technicians of America) attended to need for a veterinary assistant approval program as it made one available in 2010. This program was the first of its kind as NAVTA created national standards for what is expected of a veterinary assistant training program. For individuals who are interested in learning more about a NAVTA Approved Veterinary Assistant Program, a full list is available here. There are 35 approved programs throughout the U.S. and Canada, as well as 4 online programs that have received approval. Iowa does not currently feature a NAVTA accredited program.

3. How to Become an Approved Veterinary Assistant in Iowa
The state of Iowa has not assembled a board that issues the approval of veterinary assistants. There is no required type of credentialing or licensing for veterinary assistants in Iowa. Instead, veterinary practices are allowed to design their own criteria for hiring new vet assistants. The majority of facilities tend to seek out new vet assistants who hold some kind of credential, which can substantiate their training. The VetMed Team has put forth various options for veterinary assistants looking to become an AVA. Vet assistants at every experience level can choose from one of these following options. Here is a look at how to become an approved veterinary assistant in Iowa.
What is an Iowa approved veterinary assistant (AVA)?
The Approved Veterinary Assistant (AVA) distinction is a national certificate awarded to veterinary assistants.
What are the approved available options by the NAVTA in Iowa?
Externship Option: This is designed for those who aren't presently employed in a veterinary practice, but are looking to find employment as a vet assistant. This is experience provides an excellent form of hands-on learning and is highly valued and sometimes required by most vet practices.
Experiential Learner: This applies to employed veterinary assistants in Iowa. There is a 20-hour weekly quota as vet assistants need to be working in a full-service veterinary practice.
Veterinary Assistant Program: This option is for already-employed Iowa veterinary assistants. They must work a minimum of 20 hours per week in a full-service veterinary practice to qualify.
Once you complete an approved option.
When every requirement of one of these approved options is met, then it's time to take the AVA exam for your specified program. A code will be issued and terms are set for your examination date.
After passing the approved veterinary assistant examination in Iowa.
A passing score will result in immediate processing and issuance of a certificate. Congratulations! You have become an approved Iowa veterinary assistant.
Staying current as an Iowa AVA.
Your Iowa AVA is subject to a 2-year renewal. You must also attain10 continuing education credits within the following 2 years. 
4. What's After Schooling or Becoming an AVA?
The opportunity to advance your knowledge, career, and reputation is within reach. Becoming an approved veterinary assistant in Iowa allows vet assistants to separate themselves from their peers in this profession. Improved job prospects and higher salary are often the results of receiving an AVA. This distinction adds appeal to your resume and makes you a more sought-after commodity on the job market. An AVA also adds to the overall prestige of the Iowa animal healthcare community. The Iowa veterinary community is continually on the lookout for qualified members of the veterinary profession. 
Potential Veterinary Assistant Employers in Iowa:
Banfield Pet Hospital
Veterinarian Warren J. Wegert first announced his vision for veterinary medicine in 1955 and that historic moment led to what became known as Banfield Pet Hospital. Banfield Pet Hospital now has over 900 locations throughout the United States and has even set up facilities in Puerto Rico. The hospital was built on the idea that the best relationships are formed when people work together.
Below is the Banfield Pet Hospital located in Iowa.
11101 University Ave
Clive, IA, 50325
(515) 457-1381
Iowa Pet Hospitals
The state of Iowa does not feature many pet hospitals that are franchises, which have other locations throughout the United States. Instead, there are many individually owned and operated pet hospitals throughout Iowa. Here is a look at some of those hospitals.
Afford-A-Care Pet Hospital
3003 SE 14th Street
Des Moines, Iowa 50320
Phone: 515-280-5336
1400 Dickinson Ave.
Ames, IA 50014
Phone: 515-292-8885
Bright Eyes & Bushy Tails Veterinary Hospital
3030 Northgate Drive, Suite B
Iowa City, IA 52245
319-351-4256
If you find that you have a lack of experience working with animals, then you can opt to become a volunteer or intern while continuing your search for a position as a veterinary assistant.

5. Advancement Opportunities and Continuing Education for Iowa Veterinary Assistants
There are individuals currently working as a veterinary assistant but have yet to become an approved veterinary assistant (AVA). This career move can change your entire professional profile. When you become an approved veterinary assistant, you will quickly see an increase in job prospects as this distinction can help you start to advance within the veterinary field. This could be followed up by becoming a veterinary technician and may even give you the inspiration to start working towards becoming a veterinarian.
Resources in Iowa
Iowa Veterinary Medical Association
American Veterinary Medical Association (AVMA)
Iowa Board of Veterinary Medicine 
Veterinary Assistant Jobs in Iowa
SPONSORED LISTINGS
Featured Programs:

With Penn Foster's Veterinary Technician Program, you'll learn the skills that will help you take the first step towards a career as a Veterinary Technician. (NAVTA) Approval
Selected Campus Locations: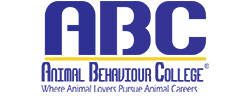 Earn your Online Bachelor of Science in Applied Biological Sciences – Preveterinary Medicine.
Selected Campus Locations: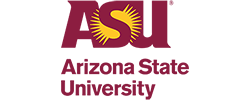 Earn your Online Bachelor of Science in Applied Biological Sciences – Preveterinary Medicine.
Selected Campus Locations:
Selected Programs: