The job of an Iowa dog groomer has a multitude of rewards that is reflected in both pay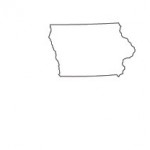 and overall job satisfaction. If you are fond of dogs, this is an excellent career choice as it will provide a valuable service while doing something you love. Dogs and their owners have come to rely on professional dog groomers, who have the capability of working in a variety of locales and shops. The future could be both enjoyable and rewarding with a career as a dog groomer in Iowa.
SPONSORED LISTINGS
Featured Programs: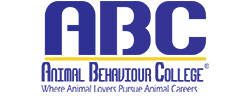 Earn your Online Bachelor of Science in Applied Biological Sciences – Preveterinary Medicine.
Selected Campus Locations:

With Penn Foster's online and accredited veterinary programs, you can learn the skills to help you take the first step toward a career working with animals.
Selected Campus Locations: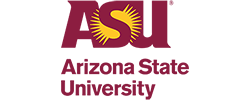 Earn your Online Bachelor of Science in Applied Biological Sciences – Preveterinary Medicine.
Selected Campus Locations:
Selected Programs:

Some Responsibilities of a Groomer
Dog groomers provide a very important service that benefits both dogs and their owners. While some of the tasks of an Iowa dog groomer may seem basic, many are more complex than people tend to believe. There are all kinds of methods and techniques that go into the process of cutting, clipping, bathing and drying.
Cutting techniques are taught in depth and include clipping and hand scissoring, which is a more advanced procedure. On the way to becoming a professional dog groomer, students will learn how to add more style by mastering the art of hand scissoring. Cutting and clipping techniques also differ according to each specific breed, which is why it's important to know which techniques to use and how to use them effectively. Styling is a major part of the dog grooming process as there are finishing touches that provide every coat with a little extra shine.
<!- mfunc search_btn -> <!- /mfunc search_btn ->
Part of an Iowa dog groomer's essential techniques is hand stripping, which is a valuable technique that removes a dog's old coat. Hand stripping is used primarily on dogs who have a rough coat. However, the procedure is done delicately, so that dogs do not experience any discomfort.
Iowa dog groomers are also expected to clip the nails of dogs, which can seem like a tedious process. That is why the proper clipping methods are taught as well as the ability to handle and control the temperament of dogs. A dog will not be as cooperative as a person when it comes time to get their nails clipped. That is why there are various approaches taught on how to handle dogs that are undergoing the grooming process.
Potential Income
The profession of dog groomer in Iowa comes with an average salary ranging between $20,000 and $31,000 per year. Location determines the exact salary figure while there is the potential to earn upwards of $40,000 per year as a master dog groomer in Iowa. The larger cities in Iowa generally offer higher pay to professional dog groomers.
Iowa Education Requirements
While a high school diploma or GED equivalency is recommended, there are no educational requirements to become a professional Iowa dog groomer. Students are expected to conduct themselves in a manner commonly associated with a professional dog groomer. Such behavior is reflective of how they will behave in a professional setting and is expected to be upheld for the duration of the program.
A Few Local and National Resources
American Kennel Club (AKC)
The AKC provides a place for owners to register their dogs, which is done according to breed. The AKC is also a valuable resource for news, information and helpful tidbits for dog owners, groomers and enthusiasts.
This website lists grooming, boarding and daycare services for every county within the state od Iowa.
This site provides a way to learn more about all the dog grooming services offered in thje state of Iowa. Dog groomers and owners can take advantage of all the resources lusted here,
National Dog Groomers Association of America
The association is comprised of dog grooming professionals from across the nation while proving to be a tremendous resource which Iowa dog groomers can utilize.
This is a way to locate any dog groomer within the state of Iowa. The long listing is broken down by their respective counties.