A rewarding career as a veterinary assistant in Indiana awaits with the completion of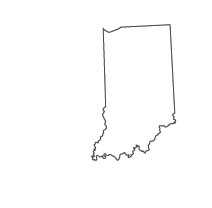 these following five steps.
Sponsored Listings
SPONSORED LISTINGS
Featured Program:

If you love working with animals, take the first step toward a new career as Veterinary Assistant with the NAVTA-approved Veterinary Assistant program at Penn Foster. Take affordable classes online - at your own pace - and apply what you've learned through a hands-on externship training at a veterinary practice of your choosing.
Selected Campus Locations:
Veterinary Assistant Careers in Indiana
According to data compiled by the U.S. Bureau of Labor Statistics, the average annual salary for an Indiana veterinary assistant is $26,060. But there is a scale for those salaries. Some Indiana vet assistants can expect to make more money on an annual basis due to their location. Vet assistants working in the cities of Gary and Hammond bring in average salaries of $29,300 per year. The city of Indianapolis features an average annual salary of $28,798. Meanwhile, the cities of Lafayette, Carmel and Greenwood are just behind Indianapolis in terms of average pay.
The annual salary of a vet assistant in Indiana is also determined by experience and level of expertise, which is often signified by an AVA certification. The state of Indiana is also experiencing a growth rate in vet assistant jobs that nearly double the national average. By the year 2024, there is expected to be close to 20% more vet assistants working in the state. This kind of growth requires new members of the veterinary field, which is why there is a continual demand for veterinary assistants in Indiana.
What job duties of a veterinary assistant may include:
The veterinary profession depends on the service of veterinary assistants. All types of animal healthcare facilities turn to veterinary assistants for a number of duties. This has created a profession that is not only in demand, but one that also offers plenty of job stability for years to come.
A quick glimpse into a host of veterinary assistant responsibilities:
Greeting pet owners upon arrival
Clerical and administrative duties
Making record requests from other vet practices
Overseeing inventory control
Sanitization of tools and equipment
Cleaning cages
Helping veterinarians to fill scripts
Prepping exam rooms
Providing postoperative care
Maintaining current and precise medical records
Assisting in lab work
Animal restraining
These are some of the responsibilities assumed by Indiana veterinary assistants, who continue to show themselves to be integral parts of animal healthcare teams.  

1. Meet Indiana Education Requirements
The state of Indiana has not issued any criteria for educational requirements when it comes to being a veterinary assistant. However, many veterinary practices will look for vet assistants who have some type of education in this area. Earning a high school diploma or GED equivalency is usually the foundation for beginning a career as a vet assistant. That typically leads to educational training in one of the state's veterinary assistant programs. A number of post-secondary schools provide this type of training. Currently, it is not mandatory for Indiana vet assistants to hold an AVA (Approved Veterinary Assistant). However, earning an AVA certificate will go a long way into enhancing the career and opportunities of a veterinary assistant.

2. Locate a Veterinary Assistant Training Program
It's important to have a firm grasp of all the job requirements that come with being a veterinary assistant in Indiana. Training programs have their own individual curriculums, although most focus on the same components. Classroom instruction is combined with practical learning to provide students with a comprehensive base of overall knowledge and skills. The concepts that are taught during vet assistant training include an introduction to medical terminology, the proper handling of chemicals and lab specimens, how to identify breeds, animal restraint techniques and much more.
A few veterinary assistant campus and online programs in Indiana:
550 E Washington St
Indianapolis, IN 46204
Phone: (317) 447-6200
Ivy Tech Community College
East Central Campus
4301 S Cowan Rd
Muncie, IN 47302
Phone: (888) 489-5463
International Business College-Indianapolis
7205 Shadeland Station
Indianapolis, IN 46256
Phone: (317) 813-2300
Finding a NAVTA approved program:
The veterinary assistant profession is one that has continued to evolve over the course of time. That has led to the need for some type of criteria that defines what a training program should be. In 2010, NAVTA stepped in and created a veterinary assistant approval program. The program provides a detailed set of criteria for veterinary assistant programs to follow. Those looking to learn more about attending a NAVTA Approved Veterinary Assistant Program can find a list here. At the current time, there are 36 approved NAVTA programs throughout the U.S. and Canada, and that includes 4 approved online programs. The state of Indiana features one NAVTA accredited campus program.

3. How to Become an Approved Veterinary Assistant in Indiana
Indiana does not require its veterinary assistants to finish a training program before they can begin working in a vet practice or pet hospital. However, the title of AVA is very helpful when trying to find employment as a vet assistant. But earning an AVA is not just for those looking to enter into this profession. Experienced vet assistants also have options in which they can also become an approved Indiana veterinary assistant.
What is an Indiana approved veterinary assistant (AVA)?
An Approved Veterinary Assistant (AVA) is awarded a national certificate that substantiates proper training.
What are the approved available options by the NAVTA in Indiana?
Externship Option: This particular option is utilized by those who are not employed in a veterinary practice or pet healthcare facility. This option delivers hands-on training at a real vet practice.
Experiential Learner: This option applies to veterinary assistants currently working in the state of Indiana. A minimum of 20 hours per week in a full-service veterinary practice is the requirement for this option.
Veterinary Assistant Program: This final option is for employed Indiana veterinary assistants. The employment requirement is at least 20 weekly hours in a full-service veterinary practice.
Once you complete an approved option.
The requirements of an approved option need to be met and that will qualify individuals to take to AVA examination. A code is issued when that occurs and then terms for the exam can be set.
After passing the approved veterinary assistant examination in Indiana.
A passing score on the examination means that processing will begin and a certificate will soon be issued. Congratulations are in store as you have completed the steps to becoming an approved Indiana veterinary assistant.
Staying current as an Indiana AVA.
The Indiana AVA designation is up for renewal every two years. Continuing education credits must also be attained during the next two years. 
4. What's After Schooling or Becoming an AVA?
Completing the appropriate steps that lead to the distinction of approved veterinary assistant in Indiana is likely to follow with a host of opportunities. This kind of certification is revered by many employers within the state of Indiana. It provides evidence that a vet assistant is well versed in the specifics of the job. A veterinary assistant education also gives individuals the confidence to walk right into a job and instantly become a valuable member of an animal healthcare team. It can also put them a step ahead of vet assistants without an AVA distinction. Here is a look at a few of the possible employers located through various areas of Indiana. 
Potential Veterinary Assistant Employers in Indiana:
Indiana Veterinary Medical Association
The INMA has an extensive listing of available job openings and also serves as a top-notch resource for veterinary assistants.           
201 S Capitol Ave, #405
Indianapolis, IN 46225
Email: [email protected]
Toll-Free: (800) 270-0747
Local: (317) 974-0888
VCA (Veterinary Centers of America)
VCA has expanded to more than 750 locations across the United States. One of the reasons it has been so successful is because of its commitment to heightening the veterinary standard of care. Indiana is home to quite a few VCA hospitals and here is a look at a few of them.
5043 Bancroft Lane
Greenwood, IN, 46142
317-889-0500
7712 Crosspoint Commons
Fishers, IN, 46038
317-578-4100
4445 N. Shadeland Avenue
Indianapolis, IN, 46226
317-547-9697
3532 South Street
Lafayette, IN, 47905
765-447-0521
Banfield Pet Hospital
Veterinarian Warren J. Wegert created his own vision for veterinary medicine and that resulted in the Banfield Pet Hospital. The first hospital opened in 1955 and has grown to the point where it now has 900 locations throughout the United States and Puerto Rico. The Banfield Pet Hospital was built on the notion that the best relationships are formed when people work together.
Below are the Banfield Pet Hospitals located in Indiana.
14720 Greyhound Plaza
Carmel, IN, 46032
(317) 566-9755
7801 US 31 South
Indianapolis, IN, 46227
(317) 882-7855
10697 East US Hwy 36
Avon, IN, 46123
(317) 209-1415
Those who do not have experience working with animals can choose the option of volunteering or be interning while looking for employment as a vet assistant.

5. Continuing Education and Advancement Opportunities for Indiana Veterinary Assistants
Vet assistants who are employed, but are not an approved veterinary assistant (AVA), can now take a step towards career advancement. The AVA carries a lot of prominence in the veterinary field and broadens the chance of finding a vet assistant position with competitive pay and job stability. Earning an AVA could be a stepping stone that could lead to a future as a veterinary technician and perhaps even a veterinarian.
Resources in Indiana
American Veterinary Medical Association (AVMA)
Indiana Veterinary Medical Association
Humane Society of Indianapolis
Central Indiana Veterinary Medical Association
Indiana Veterinary Assistant Jobs
SPONSORED LISTINGS
Featured Programs:

With Penn Foster's Veterinary Technician Program, you'll learn the skills that will help you take the first step towards a career as a Veterinary Technician. (NAVTA) Approval
Selected Campus Locations: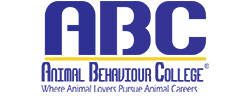 Earn your Online Bachelor of Science in Applied Biological Sciences – Preveterinary Medicine.
Selected Campus Locations: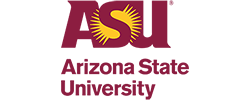 Earn your Online Bachelor of Science in Applied Biological Sciences – Preveterinary Medicine.
Selected Campus Locations:
Selected Programs: