Becoming a dog groomer in Indiana is a realistic option for anyone with the drive and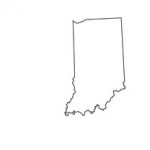 incentive to learn a new craft. This profession can be an opportunistic career path for anyone looking to acquire a trade that will bring them a steady income. There is also a good amount of job openings for dog groomers throughout the state of Indiana. This is a specific skill that will allow Indiana residents to work in a wide range of dog-related establishments which offer dog grooming services.
SPONSORED LISTINGS
Featured Programs: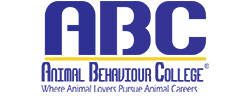 Earn your Online Bachelor of Science in Applied Biological Sciences – Preveterinary Medicine.
Selected Campus Locations:

With Penn Foster's online and accredited veterinary programs, you can learn the skills to help you take the first step toward a career working with animals.
Selected Campus Locations: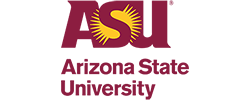 Earn your Online Bachelor of Science in Applied Biological Sciences – Preveterinary Medicine.
Selected Campus Locations:
Selected Programs:

Schooling Requirements
The requirements to become a dog groomer in the state of Indiana do not mandate that a new student have a high school diploma or GED equivalency. It is beneficial if new Indiana dog grooming students have either one of those certifications. As part of the training program, students are also expected to complete the necessary written examinations and curriculum requirements. A code of conduct and professionalism is expected to be maintained for the entirety of the program.
<!- mfunc search_btn -> <!- /mfunc search_btn ->
What Will Your Responsibilities Consist Of?
While some of the responsibilities of an Indiana dog groomer may seem straightforward, many of them are a bit more complex in nature. Professional training can teach dog grooming students the finer points that come with the procedures of cutting, clipping, styling and more.
Before the styling process can make dogs look their very best, groomers first cover the hygienic phase of the grooming process. That starts with a thorough bathing and drying of the dog. From there, other procedures are requested by Indiana dog owners, which include particular types of cutting.
Some owners request just a trim while others look for more advanced cutting techniques, such as hand scissoring. There are other owners who will request hand stripping as a means of removing a dog's thicker outer coat. Nail clipping also remains one of the more popular services requested by dog owners and there are specific techniques that go into this process as well.
Dog grooming students learn each of these skills, which are a part of the everyday duties of an Indiana dog groomer. There is also the need to learn how to contend with a dog's temperament. Those skills are taught so that Indiana dog groomers are capable of dealing with dogs of all different breeds and temperaments.
Some dog owners will be looking for a more extravagant style for their dogs, which often includes a combination of several different techniques. Indiana dog groomers who have acquired a wide range of skills can accommodate these requests as every dog owner has something different in mind for their pet. All of these skills can be learned throughout the Indiana dog grooming training regimen.
Annual Average Salary
The average annual salary for an Indiana dog groomer is $32,278. More experienced dog groomers average as much as $40,000 per year in Indiana. There is the potential to move up from what is a generous starting salary as more experience and seniority can make for a greater annual salary for dog groomers in Indiana.
Resources in Indiana
American Kennel Club (AKC)
This long-standing organization is a staple in the national dog owner community. Owners have the option of registering their dog with the AKC while also attaining useful information and tips for their pets.
Indiana Dog Grooming Directory
A close-up look at all the Indiana dog grooming services is available in one place with this comprehensive directory.
This site offers a wide range of services, information and statewide guidelines. It is essentially Indiana's website for down owners and enthusiasts.
National Dog Groomers Association of America
Indiana dog groomers make good use of this organization, which regularly provides a great deal of information and insight on the dog grooming industry.