The path to becoming a veterinary assistant in Idaho is just a few steps away and here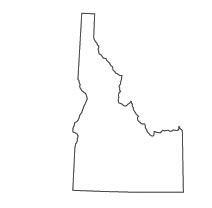 is a how to complete that journey.
Sponsored Listings
SPONSORED LISTINGS
Featured Program:

If you love working with animals, take the first step toward a new career as Veterinary Assistant with the NAVTA-approved Veterinary Assistant program at Penn Foster. Take affordable classes online - at your own pace - and apply what you've learned through a hands-on externship training at a veterinary practice of your choosing.
Selected Campus Locations:
Veterinary Assistant Careers in Idaho
A veterinary assistant in Idaho earns an average salary of $25,450 annually, according to the U.S. Bureau of Labor Statistics. There are some parts of Idaho that feature vet assistant salaries which are higher than the statewide average. In the city of Boise, veterinary assistants earn an average salary of $27,973 and more experienced members of this profession can earn salaries upwards of $34,000 per year. Coeur D Alene is home to the highest-paying vet assistant jobs in Idaho, with a yearly average of $29,000. The cities of Meridian, Caldwell and Nampa also feature average salaries that exceed $27,000 annually.
Job growth is expected to continue in Idaho as it is one of the states with the fewer number of veterinary assistants. However, the recent rise in spending on pets has increased the demand for veterinary assistants throughout the United States. The American Pet Products Association estimates that Americans will spend $69.36 billion on pet products in 2017. Those increases are reflective of the higher amount of money being spent on veterinary care every year
What your position as a veterinary assistant may include:
Every animal healthcare facility relies on its veterinary assistants to function effectively. Vet assistants bring a lot of versatility to animal healthcare teams and play key roles in the day-to-day operation of a vet practice. Veterinary assistants are called upon to perform a wide array of duties.
A quick look at some of the responsibilities of a veterinary assistant:
Appointment scheduling
Front desk responsibilities
Keeping updated client records
Making records requests to other facilities
Keeping inventory control
Sterilization of rooms and equipment
Cage cleaning
Exam room prep
Assisting the Vet in filling prescriptions
Animal restraint
Maintaining special dietary needs
Animal exercising 
There are other job duties that enable veterinary assistants to play a major role in animal healthcare practices in Idaho.

1. Idaho Education Requirements
There are no specific guidelines or requirements that are necessary to begin educational training to become a veterinary assistant in Idaho. There are various educational institutes that provide vet assistant training, most of which awards certificates to those who successfully complete the curriculum. Some of those institutes may require a high school diploma or GED equivalency to start educational training.
Distance learning programs have become popular as vet assistants can learn the specifics of this profession from the comfort of their own home. There is also the option of earning an AVA (Approved Veterinary Assistant) certification, although it is not mandatory to obtain employment in the state of Idaho. Strengthening one's educational credentials increases the chance of obtaining a higher-end vet assistant position in Idaho.

2. Finding a Veterinary Assistant Training Program
It is mandatory for a veterinary assistant to know how to perform a variety of job duties. Those job duties are taught through classroom instruction at a number of educational facilities and learning centers in Idaho. A veterinary assistant education includes detailed instruction on medical terminology, breed identification, animal restraint techniques, post-operative care, conducting lab work and much more. These duties are used on an everyday basis by veterinary assistants who have obtained employment within the state of Idaho. 
Here is a look at some veterinary assistant campus and online programs located in Idaho:
North Idaho College Workforce Training Center
525 Clearwater Loop
Post Falls, ID 83854
(208) 769-3214
2750 E Gala St
Meridian, ID 83642
Phone: (208) 577-2900
1122 N Liberty St
Boise, ID 83704
Phone: (208) 779-3100
Finding a NAVTA approved program:
In 2010, the National Association of Veterinary Technicians in America (NAVTA) identified an immediate need for a veterinary assistant approval program. That led to the development of such a program in which the NATVA credentialed veterinary assistant training programs nationwide.
Those who would like more information on one of those NAVTA Approved Veterinary Assistant Program can find a list here. There are now 35 NAVTA approved programs, with locations in the United States and Canada. There are also four accredited online programs.

3. Ways to Become an Approved Veterinary Assistant in Idaho
Idaho has not established a universal veterinary assistant program that is either required or recommended within the state. However, most animal healthcare facilities prefer hiring vet assistants with some type of credentials. The VetMed Team has introduced a host of options for veterinary assistants looking to earn a credential. There are options that cater to both experienced and inexperienced veterinary assistants. The section below explains the different routes that can be taken to become an approved Idaho veterinary assistant.
What is an Idaho approved veterinary assistant (AVA)?
The Approved Veterinary Assistant (AVA) distinction is a national certificate awarded to veterinary assistants.
What are the approved available options by the NAVTA in Idaho?
Externship Option: This is an option for individuals who do not currently hold employment in a veterinary practice, but are actively seeking out a vet assistant job. This option offers a type of hands-on training that most vet practices are requiring.
Experiential Learner: This is an option geared to working Idaho veterinary assistants A 20-hour weekly minimum is required at a full-service veterinary practice.
Veterinary Assistant Program: This option targets those who are currently employed as Idaho veterinary assistants. The veterinary practice requirement is to be working at least 20 hours per week.
Once you complete an approved option.
Meeting all the requirements of an approved option qualifies you to take the AVA exam that specifically relates to the program you completed. A code is issued and you can use it to set up terms for your exam.
After passing the approved veterinary assistant examination in Idaho.
Once you earn a passing score on the exam, your status will be processed immediately and a certificate will be issued. Congratulations! You have just become an approved Idaho veterinary assistant.
Staying current as an Idaho AVA.
Your Idaho AVA will need to be renewed every 2 years. You must also earn 10 continuing education credits over the span of the following 2 years and pay a renewal fee. 
4. What's After Schooling or Becoming an AVA?
After all the educational requirements have been satisfied, it's time to find work in an animal healthcare facility. The state of Idaho is seeing its veterinary assistant population increase every year. Those who apply for a veterinary assistant position have a better chance of obtaining employment when they can produce some form of credentialing. Idaho veterinary practices tend to look favorably on applicants with an AVA. 
Potential Veterinary Assistant Employers in Idaho:
Idaho Veterinary Medical Association (IVMA)
This association provides job openings for facilities seeking out new veterinary assistants in Idaho. It can link vet assistants with a long list of potential employers as well.          
1841 W Secluded Ct
Kuna, ID 83634
Phone: (208) 922-9431
Various Pet Hospitals in Idaho
The state of Idaho is now home to many chain pet hospitals, as is customary in many other states. There are a number of quality, privately owned and operated facilities. Here is a look at a few of those animal healthcare facilities located throughout the state of Idaho.
Idaho Veterinary Hospital
1420 N Midland Blvd
Nampa, ID 83651
(208) 466-4614
All Valley Animal Care Center
2326 E. Cinema Drive
Meridian, ID 83642
(208)-888-0818
Ammon Veterinary Hospital
1290 S. Ammon Rd
Idaho Falls, ID 83404
208-552-9825
Banfield Pet Hospital
Banfield Pet Hospital was first established in 1955 and has since spread out to locations out all over the United States. There are currently over 900 hospital locations where the concept of working together is put into practice every day.
Here are the Banfield Pet Hospital locations in the state of Idaho:
130 N Milwaukie St
Boise, ID, 83704
(208) 321-2621
1220 N Eagle Rd
Meridian, ID 83642
(208) 898-8823
There is always the option of considering a position as an intern or volunteer in the veterinary field while seeking out employment as a veterinary assistant.

5. Advancement Opportunities and Continuing Education for Idaho Veterinary Assistants
If you are now employed as an Idaho veterinary assistant but are not an approved veterinary assistant, this could your opportunity to begin moving forward. Becoming an approved veterinary assistant is an excellent way to- position yourself for an upgrade in pay or entirely new position as a veterinary assistant. This also adds to the overall strength of the veterinary profession in Idaho.
This kind of certification can be a stepping stone to advancement in the veterinary field. Taking the time to further your veterinary education can open up a whole new world of possibilities.
Resources in Idaho
Idaho Veterinary Medical Association
Idaho Society of Veterinary Technicians and Assistants
Idaho Board of Veterinary Medicine
SPONSORED LISTINGS
Featured Programs:

With Penn Foster's Veterinary Technician Program, you'll learn the skills that will help you take the first step towards a career as a Veterinary Technician. (NAVTA) Approval
Selected Campus Locations: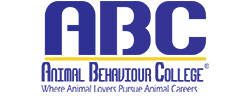 Earn your Online Bachelor of Science in Applied Biological Sciences – Preveterinary Medicine.
Selected Campus Locations: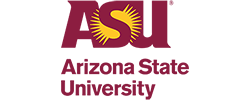 Earn your Online Bachelor of Science in Applied Biological Sciences – Preveterinary Medicine.
Selected Campus Locations:
Selected Programs: