Becoming a dog groomer in Idaho can be both a prosperous and rewarding career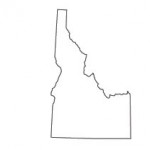 choice. Idaho professional dog groomers have the opportunity to work with man's best friend on a daily basis while also providing owners with a sense of pride and satisfaction. Professional dog groomers can take their talents to all types of shops, which include urban settings, suburban or countryside establishments.
SPONSORED LISTINGS
Featured Programs: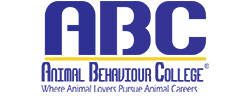 Earn your Online Bachelor of Science in Applied Biological Sciences – Preveterinary Medicine.
Selected Campus Locations:

With Penn Foster's Veterinary Technician Program, you'll learn the skills that will help you take the first step towards a career as a Veterinary Technician. (NAVTA) Approval
Selected Campus Locations: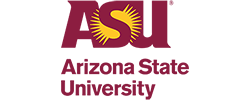 Earn your Online Bachelor of Science in Applied Biological Sciences – Preveterinary Medicine.
Selected Campus Locations:
Selected Programs:

Tasks and Responsibilities of Dog Groomers
The responsibilities of an Idaho dog groomer are very detailed, although it is a set of skills that can be acquired through a professional training program. Those skills feature professional techniques in the areas of cutting, clipping, bathing, drying, styling and more.
Idaho professional dog groomers learn the art of cutting as well as the technique of hand scissoring which is more complex than using a traditional clipper blade. This technique will add more style to a dog's coat and truly makes a huge overall difference. The art of cutting and clipping is carefully taught so that dog groomers will know exactly how to groom each different breed of dogs. There is a certain balance that comes with all of the cutting techniques as they are what help define a professional Idaho dog groomer.
<!- mfunc search_btn -> <!- /mfunc search_btn ->
Hand stripping is another technique dog groomers use to rid dogs of their old outer coat. This technique is especially useful in breeds of dogs whose coats are a bit rougher. This technique is also taught so that it does not provide dogs with any discomfort whatsoever.
Clipping nails is another responsibility of a dog groomer and there are several methods to ensure the utmost efficiency. Students will learn the proper techniques when it comes to nail clipping. Bathing, drying and cleaning are also a part of the dog grooming process, while styling finishes it off so that every dog looks their best. Idaho Dog groomers are also taught ways in which to handle the temperament of dogs, which make for a more amicable experience for all involved.
Potential Income
A dog groomer in Idaho averages a salary of $26,592 annually, which is not far off from the national average salary of $27,812 per year. However, dog groomers are subject to make more than that average if they can groom more dogs during a workday. An Idaho dog groomers can also earn higher pay with more certifications.
Idaho Training Requirements
There are no requirements regarding a certain level of degree to become an Idaho dog groomer. However, candidates are preferred to have a high school diploma or GED equivalency. Candidates are also expected to adhere to a level of professionalism and abide by the guidelines set forth as part of the dog grooming educational experience. These standards are expected to be met for the duration of the dog grooming training program in Idaho.
Areas of Dog Grooming Training
Idaho dog groomers will receive a education in the flowing areas:
Bathing

Nail Clipping

Clipping

Hand-scissoring

Hand stripping

Pet temperament
Helpful Resources
Find out more about all the dog grooming services in Idaho with a directory that breaks down these services by region.
This is a comprehensive listing and description of a wide variety of dog grooming services offered within the state of Idaho.
One of the most recognized names among dog owners, AKC provides a wealth of information on numerous topics. It is a service that also registers dogs of all breeds while also providing the latest news, health tips and trends in the canine world.
National Dog Groomers Association of America
This organization comprises a collection of professional dog groomers from all over the country. It also provides resources for dog groomers to stay updated on all the latest industry trends.