The steps to becoming a veterinary assistant in Florida are listed below.
Sponsored Listings
SPONSORED LISTINGS
Featured Programs: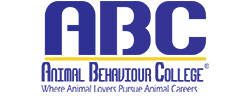 Earn your Online Bachelor of Science in Applied Biological Sciences – Preveterinary Medicine.
Selected Campus Locations:

With Penn Foster's online and accredited veterinary programs, you can learn the skills to help you take the first step toward a career working with animals.
Selected Campus Locations: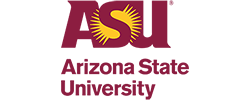 Earn your Online Bachelor of Science in Applied Biological Sciences – Preveterinary Medicine.
Selected Campus Locations:
Selected Programs:

Veterinary Assistant Careers in Florida
The salary for a Florida veterinary assistant averages out to be $23,250 annually, according to the Bureau of Labor Statistics. However, average yearly salaries are higher in certain parts of the state. Veterinary assistants located in Fort Lauderdale, Boca Raton, Tampa, Pompano Beach and Hollywood all report annual salaries of more than $28,000 per year. The Tampa area has the highest population of Florida veterinary assistants while the Orlando area comes in second. Currently, there are roughly 4,350 Veterinary assistants employed in Florida, the second-most in any state. Only Texas and California have more full-time veterinary assistants than Florida does. And with close to 200 new jobs expected each year in Florida, its veterinary assistant numbers could quickly close the gap on Texas and soon become the second highest populated state among this profession. That has opened up opportunities throughout the state as there is a demand for veterinary assistants throughout the state of Florida.
What job duties position as a veterinary assistant may include:
Animal healthcare facilities count on veterinary assistants to perform a myriad of duties. This allows veterinary assistants to play a lot of different roles over the course of a typical workday. This creates an exciting and rewarding work experience as veterinary assistants are versatile in their work.
A brief look into the variety of veterinary assistant responsibilities:
Answering calls and greeting clients upon arrival
Appointment scheduling and follow-up calls
Overseeing records requests from other veterinary offices
Inventory control
Equipment cleaning and sanitization
Operating room preparation
Assistance in filling prescriptions
Restraining animals
Entering charges into system
Maintaining precise and current medical records
Awareness of pet dietary needs
Animal exercising
Those are a portion of the job assignments that make Florida veterinary assistants so valuable to an animal healthcare team. 

1. Florida Education Requirements
The state of Florida does not have any established educational standards that are necessary for veterinary assistants. However, most veterinary practices, pet clinics and hospitals seek out veterinary assistants who are equipped with at least a high school diploma or GED equivalency. There are some Florida high schools that introduce students to the profession with veterinary assistant programs. This enables students to fast track into the profession at a relatively young age. Online options are also available as veterinary assistants can get the necessary education through distance learning. Certificate programs are another avenue as these provide instruction through detailed curriculums on a Florida campus. Florida does not mandate an AVA (Approved Veterinary Assistant) for its working veterinary assistants. Nevertheless, earning an AVA can boost a veterinary assistant's job prospects in Florida.

2. Find a Veterinary Assistant Training Program
Enrollment in a veterinary assistant training program offers students the chance to learn all of the job essentials. This kind of training serves as preparation for veterinary assistants who are looking to join an animal healthcare team in a full-time capacity. Training programs differ slightly according to each individual institution, but are intended to teach all the necessary information utilized by veterinary assistants on a daily basis. The detailed instruction includes lessons on medical terminology, breed identification, proper restraining techniques, proper ways to give medications, how to handle chemicals and much more.
A few veterinary assistant campus and online programs in Florida:
Marion County Community Technical and Adult Education Center
1014 SW 7th Rd
Ocala, Florida, 34471
(352) 671-7200
Westside Campus
955 E Story Rd
Winter Garden, Florida 34787
407-905-2018
Suncoast Technical College
Sarasota Campus
4748 Beneva Rd
Sarasota, Florida, 34233
941-924-1365
Finding a NAVTA approved program:
As a way of contributing to the veterinary assistant profession, the NAVTA (National Association of Veterinary Technicians of America) established a veterinary assistant approval program in 2010. The design of this program was intended to address the role of a credentialed veterinary assistant. It was a way of setting guidelines for what is expected of veterinary assistants. Those who have an interest in enrolling in an NAVTA Approved Veterinary Assistant Program can find a list here. There are now 35 approved programs located within the U.S. and Canada, as well as 3 approved online programs. Florida does not have a NAVTA accredited campus program at the current time. More information on the online accredited programs can be found here.

3. How to Become an Approved Veterinary Assistant in Florida
Florida does not have a veterinary assistant program that must be completed in order to work within the state. But that does not diminish the value of earning a veterinary assistant credential. The VetMed Team provides a host of options for veterinary assistants. New and experienced veterinary assistants can choose the option that is best suited for them. The following section explains the different ways to become an approved veterinary assistant in Florida.
What is a Florida approved veterinary assistant (AVA)?
The Approved Veterinary Assistant (AVA) distinction is a national certificate awarded to veterinary assistants.
What are the approved available options by the NAVTA in Florida?
Externship Option: This option is meant for those who are not currently employed in a veterinary practice, but are looking for employment as a veterinary assistant. This program offers hands-on instruction, which most practices are requiring.
Experiential Learner: This option applies to employed veterinary assistants in Florida. A 20 hour weekly minimum in a full-service veterinary practice is required.
Veterinary Assistant Program: This option is for currently employed Florida veterinary assistants. The requirement includes working in a full-service veterinary practice for at least 20 hours a week.
Once you complete an approved option.
When you meet each of the requirements in one of the approved options, then it means you are qualified to take the AVA examination for the program you've completed. A code is then issued which enables you to set the terms to take your exam.
After passing the approved veterinary assistant examination in Florida.
After you earn a passing grade on your exam, you will be processed and given a certificate. Congratulations! You are now an approved Florida veterinary assistant.
Staying current as a Florida AVA.
Your Florida AVA is subject to a two-year renewal. You must also attain 10 continuing education credits over the next 2 years and pay a $10 renewal fee. 
4. What's After Schooling or Becoming an AVA?
Meeting all the requirements that are necessary to become an approved veterinary assistant in Florida leads to many new opportunities. Veterinary assistants who have earned that distinction typically see an increase in interest from potential employers. That could also translate into higher pay and choice over where you would like to work. Capable veterinary assistants are a valuable asset in Florida. Becoming an approved veterinary assistant adds to the overall value of any animal healthcare facility. Here is a look at some potential employers located within the state of Florida.
Potential Veterinary Assistant Employers in Florida:
VCA (Veterinary Centers of America)
VCA is recognized across the country for its quality standard of care and contributions to veterinary medicine. This is evident in its each of its widespread Advanced Veterinary Care Centers. Clients can expect top-quality service at any one of the more than 750 VCA hospitals across the nation. Here are a few of the Florida VCA locations.
125 S. Belcher Road
Clearwater, FL
727-797-5107
7460 Wiles Road
Coral Springs, FL
954-752-1879
2864 Hollywood Blvd.
Hollywood, FL
954-920-3556
6390 S.W. 8th Street
West Miami, FL
305-261-2374 
Banfield Pet Hospital
Veterinarian Warren J. Wegert has a vision for veterinary medicine and that led to the first Banfield Pet Hospital opening in 1955. Since then, Banfield Pet Hospital has established more than 900 locations in the United States and Puerto Rico. The hospital was built on the idea that the best relationships are formed when people work together.
Below are the Banfield Pet Hospitals located in Florida.
919 Lakeland Park Center Dr.
Lakeland, FL, 33809
(863) 853-7819
601 Centerview Blvd
Kissimmee, FL, 34741
(407) 846-2330
8219 S John Young Pkwy
Orlando, FL, 32819
(407) 351-2700
Vetco Wellness Centers and Vaccination Clinics inside PETCO
VETCO is comprised of animal healthcare professionals who strive to bring preventative health care to pets. VETCO is also known for providing healthcare for pets and working to advance the careers of those in the veterinary profession through its relationships with teaching institutions and veterinary practices.
Located in Palm Beach Gardens Petco
11262 Legacy Avenue
Palm Beach Gardens, FL 33410
561-514-5219
Located in North Miami Petco
14601 Biscayne Boulevard
North Miami Beach, FL 33181
305-940-2840
6424 Naples Boulevard
Naples, FL 34109
239-254-0263
Located in Vero Beach Petco
5975 20th Street
Vero Beach, FL 32966
772-770-4180
If you lack experience working with animals, then it there is always the possibility of finding an internship or volunteering while you are in the process of looking for work.

5. Advancement Opportunities and Continuing Education for Florida Veterinary Assistants
If you are currently employed as a veterinary assistant, but are not an approved veterinary assistant (AVA), then this is the time to start making some professional strides. Earning the distinction of approved veterinary assistant will elevate your status and make you more of a valuable commodity to any animal healthcare facility in Florida.
This also offers the chance to advance your career. An eventual upgrade to a veterinary technician could be next in line. That could even be a stepping stone for the future goal of becoming a veterinarian.
Resources in Florida
Florida Veterinary Medical Association
American Veterinary Medical Association (AVMA)
Humane Society of Greater Miami
SPONSORED LISTINGS
Featured Programs: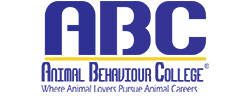 Earn your Online Bachelor of Science in Applied Biological Sciences – Preveterinary Medicine.
Selected Campus Locations:

With Penn Foster's online and accredited veterinary programs, you can learn the skills to help you take the first step toward a career working with animals.
Selected Campus Locations: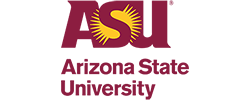 Earn your Online Bachelor of Science in Applied Biological Sciences – Preveterinary Medicine.
Selected Campus Locations:
Selected Programs: