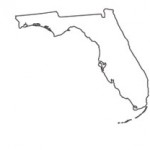 The career of a veterinary technician in the state of Florida has a bright future for several reasons. There are accredited programs located from Pensacola to Miami that will graduate you with an Associate's Degree in Veterinary Technology. Tuition is affordable, and employment opportunities are very good.
The best path to becoming a veterinary technician in Florida is to attend a school with a program accredited by the American Veterinary Medical Association's Committee on Veterinary Technician Education and Activities (CVTEA). To find a school with an accredited program, click here.
SPONSORED LISTINGS
Featured Programs: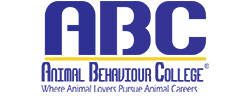 Earn your Online Bachelor of Science in Applied Biological Sciences – Preveterinary Medicine.
Selected Campus Locations:

With Penn Foster's Veterinary Technician Program, you'll learn the skills that will help you take the first step towards a career as a Veterinary Technician. (NAVTA) Approval
Selected Campus Locations: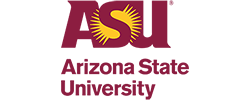 Earn your Online Bachelor of Science in Applied Biological Sciences – Preveterinary Medicine.
Selected Campus Locations:
Selected Programs:

What Does a Veterinary Technician do in Florida?
A veterinary technician fills the comparable role of nurse in human medicine. The technician assists the veterinarian in many areas, has contact with clients, is involved with office management, keeps records, and above all, provides compassionate, quality care for the animals the veterinary staff is sworn to serve. Typical daily duties include animal admission, record keeping, client communication, taking x-rays, administering sedation or anesthesia, dental procedures, wound care, assisting in surgery and emergency procedures, and performing blood counts or urinalysis in the laboratory.
<!- mfunc search_btn -> <!- /mfunc search_btn ->
How to Apply
You must have a high school diploma, GED or the equivalent to apply to a veterinary technology/technician program in Florida. The application process varies but may include an interview, essay, placement test, letters of reference, and a background check. Some programs require you to have some experience (for example, 40 hours of volunteer work) at a veterinary facility prior to application. Applications are accepted as early as January for the fall semester, so don't procrastinate in checking out the admission process for the school in which you are interested.
Potential Career Path for a Veterinary Technician
Most Florida veterinary technicians work at private clinics, but other opportunities exist:
Research

Diagnostic laboratories

Humane Societies

Livestock production

Rescue centers for birds of prey, exotic or aquatic animals

Veterinary teaching hospitals

Universities

Military service

Equine medicine

Pharmaceutical or veterinary supply sales

Teaching

Zoo/wildlife medicine
 Veterinary technologists and technicians can also specialize in these disciplines:
Dental Technician

Anesthetist

Internal Medicine

Emergency and Critical Care

Behavior Technician

Zoological Medicine

Equine

Surgery

Clinical Practice

Nutrition

Clinical Pathology
(Click here for more information on these academic specialties.)
What Does the Florida Veterinary Technician Education Include?
Because veterinary medicine is a science-based profession, so too is the career of a veterinary technician. As with the education of a veterinarian, some classes are prerequisites to application or beginning the actual program. Most are in general fields such as beginning biology, chemistry, math, humanities, English, and computer skills.
Once you are in the program, you will study anatomy and physiology, terminology, nursing skills, small and large animal diseases, radiology, anesthesiology, parasitology, hematology, clinical skills, lab and exotic animals, birds, and behavior. Most classes include labs to provide contact and hands-on experience to fill out your education for that subject. The last quarter or semester focuses heavily on an internship at regional clinics or facilities where you will combine all your education and skills while learning more of the day to day workings of a veterinary technician.
Vet-Tech Tuition and Financial Aid
Most programs can be completed in two to three years or five consecutive semesters. Tuition is charged per credit hour, with an average of 70 to 75 credit hours to complete the program. All costs can be found at each school's website.
All the traditional financial aid available to college students across the country is available to Florida veterinary technician students. These include grants, loans, and veterans benefits. Applying for financial aid begins with the Free Application for Federal Student Aid (FAFSA) website, where you can learn what types are aid are available and for which you qualify. The net price calculator tool available at most websites will help you estimate your annual tuition, fees, costs and living expenses, with expected financial aid included in the calculation.
The state of Florida is very active in financial aid assistance. Visit the Florida Office of Student Financial Assistance to begin your search. A listing of the many grants and scholarships (which do not have to be paid back) can be found here, such as the Bright Futures Scholarship, Florida Incentive Scholarship, and Scholarship for Children and Spouses of Deceased or Disabled Veterans. Visit each school's website to learn of particular programs available to assist you in paying for your veterinary technician education.
You Have Graduated as a Veterinary Technician, Now What?
You are not done once you graduate. To become certified, registered or licensed in a state, you must take and pass the VTNE (Veterinary Technician National Examination). Only graduates from an accredited program may apply for the VTNE, which is why it is important that you attend an accredited school. The exam is three hours long, has 150 questions, and costs $300. The VTNE is the most comprehensive exam that qualifies veterinary technicians to practice as a certified veterinary technician. You may retake the exam if you do not pass the first time.
You must take the VTNE within one year after graduation. After passing the VTNE, you are designated as a Certified Veterinary Technician in Florida. Fifteen continuing education credits and renewal every two years are required to maintain the certification. Currently in the state of Florida, certification is optional. There are two certification bodies in Florida, the Florida Veterinary Technicians Association, and the Florida Veterinary Medical Association.
(Florida once had a Florida Practical Exam required for certification, but it has been temporarily suspended (last checked November 2014). To check for the status of the practical exam, click here.)
Florida Veterinarian Technician Job Prospects and Potential Pay
Job prospects for veterinary technicians in Florida are good. According to the U.S. Bureau of Labor Statistics (BLS), employment of veterinary technologists and technicians is expected to grow 30% per year through 2022. Per May 2013 BLS data, the average pay throughout the state was $29,060.
Regional average pay (click the radio button for One occupation for multiple geographical areas, then find Veterinary Technologists and Technicians, 292056):
| | |
| --- | --- |
| Area name | Annual mean wage |
| Cape Coral-Fort Myers, FL | $32230 |
| Crestview-Fort Walton Beach-Destin FL | $29340 |
| Deltona-Daytona Beach-Ormond Beach FL | $27420 |
| Fort Lauderdale-Pompano Beach-Deerfield Beach FL | $32260 |
| Gainesville FL | $33350 |
| Jacksonville FL | $23960 |
| Lakeland-Winter Haven FL | $25880 |
| Miami-Fort Lauderdale-Pompano Beach FL | $31570 |
| Miami-Miami Beach-Kendall FL Metropolitan Division | $31120 |
| Naples-Marco Island FL | $30610 |
| North Port-Bradenton-Sarasota FL | $29460 |
| Ocala FL | $28050 |
| Orlando-Kissimmee-Sanford FL | $25260 |
| Palm Bay-Melbourne-Titusville FL | $27000 |
| Panama City-Lynn Haven-Panama City Beach FL | $28440 |
| Pensacola-Ferry Pass-Brent FL | $28040 |
| Port St. Lucie FL | $29190 |
| Punta Gorda FL | $30080 |
| Sebastian-Vero Beach FL | $28180 |
| Tallahassee FL | $26120 |
| Tampa-St. Petersburg-Clearwater FL | $28880 |
| West Palm Beach-Boca Raton-Boynton Beach FL Metropolitan Division | $31090 |
| Northwest Florida nonmetropolitan area | $29840 |
| Northeast Florida nonmetropolitan area | $27600 |
| South Florida nonmetropolitan area | $32120 |
Resources for Your Job Search
After you graduate, pass the VTNE and become certified, you want a job. Your job search should be ongoing throughout your education. Contacts you will have made during your pre-education employment or volunteering at a clinic, during your on-site clinic visits, and during your internship serve as your initial job search. After you graduate, you can access several very good resources with job postings.
Florida Veterinary Technician Association (FVTA)
National Association of Veterinary Technicians in America (NAVTA)
Florida Veterinary Medical Association (FVMA)
The FVTA currently has student chapters in four of the accredited colleges in the state. In addition, there are more commercial websites that can assist you:
Vet Tech Life, an online journal for veterinary technicians
Vetcetera, a listing of national, state and specialty veterinary technician associations
National and State Associations to Keep You Current
Florida Veterinary Technician Association (FVTA)
Florida Veterinary Medical Association (FVMA)
Academy of Veterinary Emergency & Critical Care Technicians (AVECCT)
National Association of Veterinary Technicians in America (NAVTA)
The American Society of Veterinary Dental Technicians (ASVDT)
Veterinary Technician Anesthetist Society (VTAS)