Following these five steps is the way to become a veterinary assistant in The District of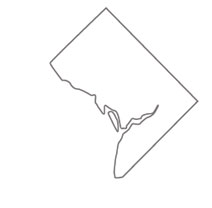 Columbia.
Sponsored Listings
SPONSORED LISTINGS
Featured Program:

If you love working with animals, take the first step toward a new career as Veterinary Assistant with the NAVTA-approved Veterinary Assistant program at Penn Foster. Take affordable classes online - at your own pace - and apply what you've learned through a hands-on externship training at a veterinary practice of your choosing.
Selected Campus Locations:
Veterinary Assistant Careers in the District of Columbia
The annual salary for a District of Columbia veterinary assistant is the highest anywhere in the country, according to the Bureau of Labor Statistics. A veterinary assistant in the District of Columbia earns an average of $38,350 per year as it is a very lucrative profession. Veterinary assistants with experience can earn even more than that average. Because of the size of the District of Columbia, there are not a large amount of veterinary assistants as the total number is just shy of 200. However, new positions are opening up as there is expected to be a 4% increase in the next seven years. That will open up some very well-paying jobs in the future and increase the ratio of veterinary assistants in the District of Columbia which currently stands at .26 per every 1,000 people.
What job duties position as a veterinary assistant may include:
In order to operate efficiently, an animal healthcare facility demands a variety of daily tasks from its veterinary assistants. Veterinary assistants are multi-dimensional and offer assistance in a variety of ways. That translates into a rewarding career in which veterinary assistants truly make a difference in the workplace.
A brief look into the variety of veterinary assistant responsibilities:
Scheduling appointments
Handling records requests
Inventory control
Equipment cleaning
Preparing surgery room
Animal feeding and animal restraint
Helping to fill prescriptions
Updating medical records
Animal grooming and walking
Working knowledge of pet dietary needs
Sanitizing necessary equipment and rooms
Those are only a limited number of the job responsibilities required from a District of Columbia veterinary assistant and further proof of why they are such important members of an animal healthcare team.

1. District of Columbia Education Requirements
The District of Columbia has not set a mandatory minimum in terms of educational requirements for its veterinary assistants. However, most vet practices and pet clinics look for veterinary assistants who have acquired a high school diploma or GED equivalency. Some high schools actually offer introductory veterinary assistant programs. Meanwhile, there are online distance learning programs as well as on-campus programs that provide training and certification to veterinary assistants. Within the District of Columbia, it is not required for a vet assistant to currently hold an AVA (Approved Veterinary Assistant). However, those who do hold an AVA often find it easier to land a permanent position and also have more leverage when it comes to negotiating salaries.

2. Find a Veterinary Assistant Training Program
Preparation for a future as a veterinary assistant can begin with enrollment in a veterinary assistant training program. Detailed instruction provides all of the essentials that go into the job duties of a veterinary assistant. Experienced professionals typically serve as instructors, providing students with everything they need to know about being a veterinary assistant. Some of the material that is covered in a veterinary assistant program includes medical terminology, the identification of breeds, restraining techniques, ways to administer medication, the proper handling chemicals and much more.
A few veterinary assistant campus and online programs in the District of Columbia:
University of the Potomac
Washington DC Campus
1401 H Street, N.W. Suite 100
Washington, D.C. 2000
888-635-1121
Prince Georges Community College
301 Largo Rd.
Largo, MD 20774
(301) 546-7422
10901 Little Patuxent Parkway
Columbia, MD 21044
443-518-1000
Finding a NAVTA approved program:
The NAVTA (National Association of Veterinary Technicians of America) discovered the need for a veterinary assistant approval program and established one on a national level in 2010. The program has set forth guidelines for what is expected of a credentialed veterinary assistant program. Those who have an interest in joining an NAVTA Approved Veterinary Assistant Program can find a list here. There are presently 35 approved programs within the U.S. and Canada, in addition to 3 approved online programs. The District of Columbia does not have a NAVTA accredited campus program at the present time. More information on the online accredited programs can be found here.

3. How to Become an Approved Veterinary Assistant in the District of Columbia
The District of Columbia has not put together a veterinary assistant program that needs to be completed in order to work in a local veterinary facility. However, vet practices look favorably on job applicants who can provide credentialing. The VetMed Team offers options for veterinary assistants looking to enhance their credentials. Those options extend to beginner and experienced-level veterinary assistants. The following entry examines the numerous ways in which to become an approved veterinary assistant in the District of Columbia.
What is a District of Columbia approved veterinary assistant (AVA)?
The Approved Veterinary Assistant (AVA) distinction is a national certificate awarded to veterinary assistants.
What are the approved available options by the NAVTA in the District of Columbia?
Externship Option: This option extends to those who are not currently employed in a veterinary practice, but are currently looking for work as a veterinary assistant. This option gives instruction in an animal healthcare setting, which is now being required by most practices.
Experiential Learner: This option for those veterinary assistants who are employed in the District of Columbia. Qualifications include working 20 hours a week in a full-service veterinary practice.
Veterinary Assistant Program: This option is designated for those employed in the District of Columbia as veterinary assistants. Veterinary assistants who qualify need to be working at least 20 hours per week in a full-service veterinary practice.
Once you complete an approved option.
When each condition in each of the approved options is satisfied, then it becomes time to take the AVA examination. A code will then be issued which allows the terms for an exam date to be set.
After passing the approved veterinary assistant examination in the District of Columbia.
One a passing score on the exam is earned, processing will commence and you will be issued a certificate. Congratulations! You have become an approved District of Columbia veterinary assistant.
Staying current as a District of Columbia AVA.
Your District of Columbia AVA must be renewed every two years. There is also a requirement of 10 continuing education credits over the next 2 years and a $10 renewal fee. 
4. What's After Schooling or Becoming an AVA?
Once you have become an approved veterinary assistant, the possibilities are likely to open up in the District of Columbia. Veterinary assistants who have completed the requirements can prove they have been properly trained and are equipped with the requisite knowledge, which can lead to all kinds of benefits. Veterinary assistants with credentials are quickly becoming more in-demand in the District of Columbia. The addition of an approved veterinary assistant to a District of Columbia animal healthcare team is sure to improve its overall performance. Here is a look at some potential employers located in the District of Columbia.
Potential Veterinary Assistant Employers in The District of Columbia:
VCA (Veterinary Centers of America)
VCA needs no introduction in the veterinary field as it continues to offer a top-quality standard of care in its numerous veterinary facilities. There are currently more than 750 VCA hospitals located throughout the country. Here is the District of Columbia VCA location.
4832 MacArthur Blvd. N.W.
Washington, DC
202-337-0120 
Banfield Pet Hospital
Veterinarian Warren J. Wegert introduced his vision for veterinary medicine and that started the first Banfield Pet Hospital in 1955. Banfield Pet Hospital now features over 900 locations in the United States and Puerto Rico. The hospital was built on the ideal that the best relationships are formed when people work together.
Below are the Banfield Pet Hospitals located in the District of Columbia area.
1212 4th Street SE
Washington, DC, 20003
(202) 554-0925
3351 Jefferson Davis Hwy
Alexandria, VA, 22305
(703) 518-8492
6800 Wisconsin Ave
Bethesda, MD, 20815
(240) 497-0027
Friendship Hospital for Animals
Open 24 hours a day, Friendship provides comprehensive care for pets and is staffed with more than 30 full-time practicing veterinarians. There is a long list of services offered and that extends to client education as well.
4105 Brandywine St NW
Washington, DC 20016
(202) 363-7300
If you are lacking the necessary experience in animal healthcare, then it may be time to consider volunteering or finding an internship while you are seeking out employment.

5. Advancement Opportunities and Continuing Education for District of Columbia Veterinary Assistants
If you are now employed as a veterinary assistant, but not an approved veterinary assistant (AVA), then this is your chance to start bettering your career. By being granted the distinction of an approved veterinary assistant, you will elevate your place in the veterinary field and increase your job opportunities among District of Columbia animal healthcare facilities.
This could also open new doors and potentially lead to an upgrade to veterinary technician or begin the pathway towards becoming a veterinarian.
Resources in the District of Columbia
American Veterinary Medical Association (AVMA)
Animal Care and Control Facility
SPONSORED LISTINGS
Featured Programs:

With Penn Foster's Veterinary Technician Program, you'll learn the skills that will help you take the first step towards a career as a Veterinary Technician. (NAVTA) Approval
Selected Campus Locations: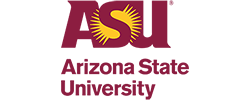 Earn your Online Bachelor of Science in Applied Biological Sciences – Preveterinary Medicine.
Selected Campus Locations:
Selected Programs: