For people who enjoy working with animals, few careers have the encouraging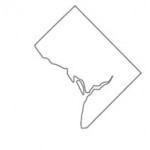 employment prospects as that of a veterinary technician. The U.S. Bureau of Labor Statistics estimates that employment of veterinarians is expected to grow 12% through 2022, whereas employment of veterinary technicians is expected to grow 30% by then (2013 BLS data).
SPONSORED LISTINGS
Featured Programs: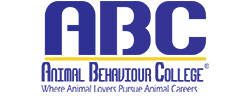 Earn your Online Bachelor of Science in Applied Biological Sciences – Preveterinary Medicine.
Selected Campus Locations:

With Penn Foster's online and accredited veterinary programs, you can learn the skills to help you take the first step toward a career working with animals.
Selected Campus Locations: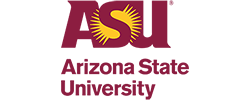 Earn your Online Bachelor of Science in Applied Biological Sciences – Preveterinary Medicine.
Selected Campus Locations:
Selected Programs:

What Does a Veterinary Technician Do?
Regardless of the type of facility, a veterinary technician (vet tech) assists the veterinarian, and fulfills the role of nurse to the animals. A vet tech education prepares you to work with a variety of animals (depending on the program), generally including large and small animals, exotic pets, and lab animals. Some programs prepare you to work with zoo or other exotic animals.
On any given day, a vet tech might assist in surgery, take x-rays, administer anesthesia or medications, perform dental or laboratory procedures, take blood or other samples, or participate in record keeping, client relations, and practice management.
Most vet techs work in private practice (usually small animal). There are also job opportunities in military service, private and public research, veterinary sales and supplies, livestock and equine management, zoos/exotic animal facilities, veterinary teaching hospitals, or humane/rescue organizations.
Note: a veterinary technologist attends school for four or five years and earns a B.S. degree in Veterinary Technology. A veterinary technician attends school for two to three years and earns and Associate's degree in Applied Science in Veterinary Technology.
<!- mfunc search_btn -> <!- /mfunc search_btn ->
How a D.C. Resident Can Attend an Accredited Program
Washington DC does NOT have a program accredited by the American Veterinary Medical Association's Committee on Veterinary Technician Education and Activities. The importance of attending a school with an accredited program will be discussed later. But there are three ways a DC resident can attend a school with an accredited program.
The most direct way a DC resident can attend a school with an accredited program is to attend a school in another state. Two of DC's neighboring states, Virginia and Maryland, have schools with accredited programs within 50 miles of DC, if you can tolerate the daily commute for two years. Click here for a list of all accredited schools in the U.S.
Out-of-state tuition is normally charged, but Washington DC has a program called DCTAG (DC Tuition Assistance Grant) to make out-of-state tuition more affordable. DCTAG provides up to $2,500 in yearly tuition assistance for two-year colleges nationwide, and up to $10,000 in assistance for four-year colleges. Visit the DCTAG website for all pertinent details of this program. Click here for a list of institutions participating in the DCTAG program (then open the Adobe document with this list).
Of course, you may attend any accredited program in the country to obtain your vet tech degree, but aside from the schools in Virginia and Maryland you will probably have to move to that state and pay out-of-state tuition. And, you must first confirm that a degree from a school in another state is transferrable for licensure in DC when you move back.
The second way to get a vet tech education is to enroll in one of the "distance education" (DE) programs across the country. For a list of DE programs, click here. In a DE program, most of your education can be done online, and some at a local college. The DE program is often used by students who have no local access to an accredited program, or students who have special life circumstances (i.e., single parent, disability, need to study on your own time, or need to extend the time your education takes) that prevent them from attending classes on campus on a daily basis.
In a DE program, you are much more responsible for the planning and structure of your education. You must arrange for your classes, have the necessary equipment to study remotely (computer and internet access), and arrange for contacts with local veterinarians for classes that require labs, and for the internship in the final semester during which you will spend up to several hundred hours on-site gaining hands-on experience to round out your education. In any DE program, you must periodically visit an approved site for proctoring of your classes and for testing.
The DE education is no less rigorous than attending classes on campus every day. You must have discipline to outline your program and stick to it. The participating clinics, labs and veterinarians are strict in their oversight. And you must be sure that credits and degree credentials are transferrable back to the DC area so that you can work as a registered vet tech, which affords you the best job opportunities.
The third way to get an education from an accredited program is to combine methods one and two. Almost all vet tech programs require about a semester's worth of prerequisite general education classes, which usually can be taken at local colleges and the credits transferred. Some programs allow for some or all of these prerequisite courses to be taken in high school (again, extra planning is required).
Regardless of how you plan your education, you must visit the website of every program (whether on campus or DE) in which you are interested. For the DE programs, this takes a great deal of research. Most of the websites are very thorough in the information they provide, including tuition, financial aid, admissions and application processes, and course schedules. If you cannot find the information on the website, contact the school for assistance.
Tuition and Financial Aid for Potential Vet-Techs
How much it costs and how much can be borrowed are two common questions. Because of the many variations a DC resident has in choosing a vet tech education, costs are hard to estimate. Every school's website has thorough tuition and financial aid information. Some websites have a "net price calculator," an easy to use online tool that can closely approximate your costs in just a few minutes.
Almost every program, including DE, offers the full complement of financial aid available to college students across the country. All financial aid begins with the Free Application for Federal Student Aid. Visit the FAFSA website to determine which financial aid is best for you.
Veterans benefits are also available. Visit the U.S. Department of Veterans Affairs website for all the options, which usually include programs for dependents and family members of a veteran.
After You Graduate
You will be graduated with an Associate's in Applied Science degree in Veterinary Technology. You will be qualified to take the VTNE (Veterinary Technician National Examination) and the
Washington DC State Board Examination. Only by passing these two exams will you be qualified to apply to be a registered vet tech in Washington DC. Only graduates from an accredited program may take these two exams and become registered, which is why it is important that you attend an accredited program. Passing these two exams, and becoming registered, makes you the best candidate for the best jobs with the best pay.
Job Prospects and Potential Pay For Vet-Techs
With a 30% per year rate in the increase in jobs for vet techs, the job prospects are bright. According to the 2013 BLS data, the average pay for veterinary technologists and veterinary technicians in Washington DC was $39,710.
Regional average pay for Washington DC (click the radio button for One occupation for multiple geographical areas, then find Veterinary Technologists and Technicians, 292056, and choose Metropolitan or Nonmetropolitan area, then Annual Mean Wage):
| | |
| --- | --- |
| Washington-Arlington-Alexandria, DC-VA-MD-WV Metropolitan Division | $40,760 |
| Washington-Arlington-Alexandria, DC-VA-MD-WV | $40,590 |
Your job search is ongoing, starting with all the contacts you make in your experience prior to and during the vet tech program (labs, on-site visits, internship). One easy means of finding job opportunities is to perform an internet search for "vet tech jobs in Washington DC" (or whichever region you seek). The resources listed below are also good for finding a job and keeping current with your colleagues and in your continuing education.
Washington D.C. Vet-Tech Resources
Washington DC Academy of Veterinary Medicine
National Association of Veterinary Technicians in America (NAVTA)
Vet Tech Life, an online journal for veterinary technicians
Vetcetera, a listing of national, state and specialty veterinary technician associations
Where Techs Connect, a job source connecting veterinary technicians with employers