The way to become a veterinary assistant in Delaware can be done by following these
steps.
1. Delaware Education Requirements
2. Find a Veterinary Assistant Training Program
3. How to Become an Approved Veterinary Assistant in Delaware
4. What's After Schooling or Becoming an AVA?
5. Continuing Education and Advancement Opportunities for Delaware Veterinary Assistants
Sponsored Listings
SPONSORED LISTINGS
Featured Program:

If you love working with animals, take the first step toward a new career as Veterinary Assistant with the NAVTA-approved Veterinary Assistant program at Penn Foster. Take affordable classes online - at your own pace - and apply what you've learned through a hands-on externship training at a veterinary practice of your choosing.
Selected Campus Locations: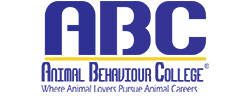 Earn your Online Bachelor of Science in Applied Biological Sciences – Preveterinary Medicine.
Selected Campus Locations:
Veterinary Assistant Careers in Delaware
The average salary for a Delaware veterinary assistant is $26,400 per year, according to The Bureau of Labor Statistics. That average salary is higher than the national average. There is also the potential to earn more within the state as various locations have higher pay rates. Veterinary assistants working in the cities of Dover, New Castle, Wilmington and Newark have all reported yearly earnings that surpass $30,000. There are a small number of veterinary assistants in the state of Delaware, with the current number barely exceeding 200. The capital city of Dover is home to almost one-third of those veterinary assistants. However, numbers are expected to increase in the next few years with expansion in the animal healthcare sector expected throughout numerous parts of Delaware.
What job duties position as a veterinary assistant may include:
A veterinary practice depends on the service of its veterinary assistants. These professionals are capable of handling many duties, which makes for an ever-changing workday. This can make for a long-lasting and rewarding career.
A brief look into the variety of veterinary assistant responsibilities:
Client interaction
Setting appointments and follow-ups
Handling records requests from other pet facilities
Inventory control
Cleaning and sanitizing equipment
Sanitizing operating room
Helping to fill prescriptions
Preparing examination rooms
Keeping current medical records
Knowing pets' special dietary needs
Animal exercise responsibilities
Those are just a few of the responsibilities that have allowed Delaware veterinary assistants to function as part of an animal healthcare team. 

1. Delaware Education Requirements
The state of Delaware has no set educational requirements for veterinary assistants. When entering into the working field, most animal healthcare facilities have a tendency to hire veterinary assistants with a high school diploma or GED equivalency. In some high schools, veterinary assistant programs are offered to students who are looking to embark on a career path as a Delaware veterinary assistant. For those beyond high school, online distance learning programs are available and there are also certificate programs operated by post-secondary schools. Delaware does not require its veterinary assistants to hold the title of AVA (Approved Veterinary Assistant). However, becoming an AVA can significantly improve veterinary assistant job prospects in Delaware.

2. Find a Veterinary Assistant Training Program
Enrolling in a veterinary assistant training program provides the opportunity to learn all the various components of the job. Training of this nature prepares veterinary assistants to take their place on animal healthcare teams. These training programs are very structured and provide detailed instruction from experienced professionals. A vast amount of information, techniques and job skills goes into an instructional program. While enrolled in a program, students learn about medical terminology, breed identification, proper restraining techniques, administering medications, handling chemicals and much more.
A few veterinary assistant campus and online programs in Delaware:
Delaware Technical Community College
Owens Campus
21179 College Drive
Georgetown, Delaware, 19947
(302) 857-1020
Finding a NAVTA approved program:
In order to enhance the veterinary assistant field, the NAVTA (National Association of Veterinary Technicians of America) created a veterinary assistant approval program in 2010. This program was designed to address the role of a fully qualified veterinary assistant. Those who have an interest in enrolling in an NAVTA Approved Veterinary Assistant Program can find a list here. There are now 35 approved programs throughout the U.S. and Canada, as well as 3 approved online programs. Delaware does not have a NAVTA accredited campus program at the current time. More information on the trio of online accredited programs can be found here.

3. How to Become an Approved Veterinary Assistant in Delaware
Delaware has not established its own veterinary assistant program that is recognized throughout the state. That does not take away the advantage that comes with having a recognized credential. The VetMed Team provides a number of options for veterinary assistants. Experienced and rather inexperienced veterinary assistants can select from various options that applies to them. The following section describes the ways to become an approved Delaware veterinary assistant.
What is a Delaware approved veterinary assistant (AVA)?
The Approved Veterinary Assistant (AVA) distinction is a national certificate awarded to veterinary assistants.
What are the approved available options by the NAVTA in Delaware?
Externship Option: This is geared to those who are not presently employed in a veterinary practice, but are seeking out a job in that field. This program provides hands-on training and instruction, which most vet practices are requiring.
Experiential Learner: This is designed for working veterinary assistants in Delaware. Employment is necessary, with a 20 hour weekly minimum in a full-service veterinary practice.
Veterinary Assistant Program: This caters to currently employed Delaware veterinary assistants. That requires working in a full-service veterinary practice for at least 20 hours per week.
Once you complete an approved option.
Satisfying all of the requirements of an approved option means that you have qualified to take the AVA exam that relates to the program you have completed. A code will be issued and you can set up the terms to take your exam.
After passing the approved veterinary assistant examination in Delaware.
Once you achieve a passing score on your exam, you will be processed immediately and issued a certificate. Congratulations are in order as you have officially become an approved Delaware veterinary assistant.
Staying current as a Delaware AVA.
Your Delaware AVA is subject to a two-year renewal. You must also attain 10 continuing education credits over the next 2 years and pay a $10 renewal fee.
4. What's After Schooling or Becoming an AVA?
Once the requirements to become an approved veterinary assistant in Delaware have been met, job prospects are likely to increase. Veterinary assistants with that designation have an easier time finding employment. Veterinary practices are in need of vet assistants who are capable as it helps the entire facility. After you are approved, you can rely on your veterinary assistant approval to assist with your job situation and could even help in salary negotiations. Here is a look at some potential employers located within the state of Delaware. 
Potential Veterinary Assistant Employers in Delaware: 
VCA (Veterinary Centers of America)
VCA is a nationally-renown organization that adheres to a high standard of care within its hospitals in addition to contributing to the overall field of veterinary medicine. This goal is accomplished through a number of flagship Advanced Veterinary Care Centers. Clients can count on high-quality primary care when visiting one of the 750 VCA hospitals across the country. Here are a few of the Delaware VCA locations.
1151 South Governors Avenue
Dover, DE
302-674-1515
650 Peoples' Plaza
Newark, DE
302-834-1118
1501 Kirkwood Hwy
Newark, DE
302-737-1098
1360 Marrows Rd.
Newark, DE
302-737-8100
Banfield Pet Hospital
Veterinarian Warren J. Wegert changed the veterinary field with his vision for veterinary medicine. That prompted him to create the first Banfield Pet Hospital in 1955. Since that time, Banfield Pet Hospital has built 900 locations in the United States and Puerto Rico. The hospital was created on the premise that the best relationships are formed when people work together.
Below are the Banfield Pet Hospitals located in Delaware.
105 East Northpoint Dr
Salisbury, MD, 21804
(410) 341-6112
1291 Churchmans Rd
Newark, DE, 19713
(302) 266-0122
Vetco Wellness Centers and Vaccination Clinics inside PETCO
VETCO is made up of animal healthcare professionals that bring preventative health care to pets. VETCO is also known for providing affordable, quality health care to pets and working to advance the careers of those in the veterinary profession through its relationships with teaching institutions and veterinary practices.
1574 DuPont Hwy
Dover, DE 19901
Located in Wilmington Petco
4491 Kirkwood Highway
Wilmington, DE 19808
302-636-0860
Located in Christiana Petco
200 Center Boulevard
Christiana, DE 19702
302-894-0290
Located in Millville Petco
38069 Town Center Dr
Millville, DE 19967
302-829-9010
If you are inexperienced when it comes to working with animals, then it may be time to find an internship or possibly volunteer while you are seeking out new employment.

5. Continuing Education and Advancement Opportunities for Delaware Veterinary Assistants
If you are presently working as a veterinary assistant, but are not an approved veterinary assistant (AVA), then now is the time to move your career forward. Becoming an approved veterinary assistant will heighten your overall status in the veterinary profession and add to the overall quality of animal healthcare in Delaware.
This also provides a prime opportunity for advancement. Moving up to the position of a veterinary technician could be the next logical step to take in your career. That could even pave the way towards a future career as a veterinarian.
Resources in Delaware
Delaware Veterinary Medical Association
American Veterinary Medical Association (AVMA)
SPONSORED LISTINGS
Featured Programs:

With Penn Foster's Veterinary Technician Program, you'll learn the skills that will help you take the first step towards a career as a Veterinary Technician. (NAVTA) Approval
Selected Campus Locations: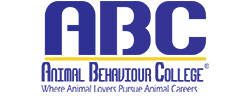 Earn your Online Bachelor of Science in Applied Biological Sciences – Preveterinary Medicine.
Selected Campus Locations: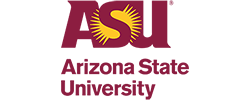 Earn your Online Bachelor of Science in Applied Biological Sciences – Preveterinary Medicine.
Selected Campus Locations:
Selected Programs: