Employment of veterinary technologists and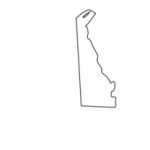 technicians is expected to grow faster than most other occupations through 2022. The best path to becoming a veterinary technician in Delaware is to attend a school with a program accredited by the American Veterinary Medical Association's Committee on Veterinary Technician Education and Activities (CVTEA). To find a school with an accredited program, click here.
SPONSORED LISTINGS
Featured Programs: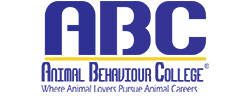 Earn your Online Bachelor of Science in Applied Biological Sciences – Preveterinary Medicine.
Selected Campus Locations:

With Penn Foster's online and accredited veterinary programs, you can learn the skills to help you take the first step toward a career working with animals.
Selected Campus Locations: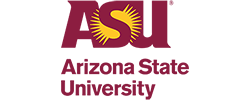 Earn your Online Bachelor of Science in Applied Biological Sciences – Preveterinary Medicine.
Selected Campus Locations:
Selected Programs:

To apply you must have a high school diploma or the equivalent (GED, home school). Some colleges allow a junior or senior in high school to enroll in the basic classes required for admission to a veterinary technology program. Typically these classes are in biology, math, chemistry, sociology, and psychology. You may test out of designated required courses through submission of SAT or ACCUPLACER test scores. Online enrollment begins as early as November at some schools with a February deadline, so check websites early and often.
Now That You're Interested in Becoming a Vet-Tech
A veterinary technician in Delaware acts as nurse to the animals and assistant to the veterinarian. Your roles will be varied, challenging, and demanding. On any given day you might be involved in patient admission, record keeping, assisting in surgery, doing lab work like hematology (blood counts), administering medications and anesthesia, taking x-rays, restraining animals, emergency procedures, even euthanasia. And don't forget cleanup.
Most veterinary technicians work in private practice, but there are many other opportunities: private and public research, zoological facilities, rescue centers for birds of prey and exotic animals, veterinary teaching hospitals, humane societies, livestock production and equine medicine, laboratories, and sales of veterinary supplies and pharmaceuticals.
Veterinary technologists and technicians can also specialize in these disciplines:
Dental Technician

Anesthetist

Internal Medicine

Emergency and Critical Care

Behavior Technician

Zoological Medicine

Equine

Surgery

Clinical Practice

Nutrition

Clinical Pathology
(Click here for more information on these academic specialties.)
<!- mfunc search_btn -> <!- /mfunc search_btn ->
Vet-Tech Education in Delaware
The core of your course work is science based. Your early education will include classes to keep you well rounded, such as critical thinking, writing, composition, and research. The majority of your course work will be anatomy, physiology, pharmacology, parasitology, chemistry, pathology, microbiology, hematology, and radiology. You will learn about animal behavior and nursing practices, and have contact with a variety of animals in class work and labs. Final semesters or quarters of veterinary technician programs place you in clinical settings in an internship. Here you will put all you have learned to work while gaining new skill and insights into the daily workings of the career of a veterinary technician.
Tuition and Financial Aid
Tuition varies between schools and programs. Because the program can be completed in two to three years, and some of the classes can be taken online, the education required to earn an Associate's Degree in Veterinary Technology is very affordable.
Most of the financial aid available to college students (grants, scholarships, loans, veterans benefits) across the country is accessible to students in the Delaware. Obtaining these traditional financial aid benefits begins with the Free Application for Federal Student Aid (FAFSA) website, where you can learn what types are aid are available and for which you qualify.
Delaware has a special scholarship program called SEED (Student Excellence Equals Degree). SEED is a scholarship program that, if you are accepted, will pay all tuition costs (but not books and fees) for Delaware high school graduates or the equivalent to earn their Associate's Degree in Veterinary Technology. The main requirement is that you be a good student, keep up your grades, and stay out of trouble.
Delaware Vet-Tech Licensing Requirements
Delaware requires that its veterinary technicians be licensed. To obtain a license, you must take and pass the VTNE (Veterinary Technician National Examination). Only graduates or current participants in an accredited veterinary technician program (which Delaware allows) may apply for the VTNE, which is why it is important that you attend an accredited school. The exam is three hours long, has 150 questions, and costs $300. The rate of passing the exam on the first try for Delaware graduates of an accredited veterinary technician program is significantly higher than the national average of 76%. You may retake the exam if you do not pass the first time.
The Delaware Division of Professional Regulation handles licensure of veterinary technicians. After you submit proof of passing the VTNE, you may apply for a Delaware license.
Delaware Vet-Tech Jobs and Potential Pay
Job prospects for Delaware veterinary technicians are bright, above the national average. According to the May 2013 Bureau of Labor Statistics (BLS), employment of veterinary technologists and technicians is expected to grow 30% per year through 2022, with a higher expected rate in Delaware. The average pay for veterinary technologists and technicians in Delaware is $36,860 (BLS).
Regional average pay (click the radio button for One occupation for multiple geographical areas, then find Veterinary Technologists and Technicians, 292056):
Dover                                             $41,580

Wilmington (DE-MD-NJ Metro)       $35,630

Sussex County, nonmetropolitan    $30,550
After You Graduate
You must pass the VTNE and be licensed with the Delaware Division of Professional Regulation in order to begin your career as a veterinary technician. Veterinary technicians are required to complete twelve hours of continuing education every two years, which can be done online. Click here for information about Delaware licensure. Delaware has reciprocity agreements with other states that allow veterinary technicians to transfer their current, accredited licensure to Delaware without taking any other tests.
Professional Resources for Delaware Vet-Techs
Delaware has no association for veterinary technicians. In November 2014 the Delaware Veterinary Medical Association decided to begin a support program for veterinary technicians. See the link below for the DVMA.