The path to becoming a veterinary assistant in Connecticut can be completed through the following steps.
1. Connecticut Education Requirements
2. Find a Veterinary Assistant Training Program
3. How to Become an Approved Veterinary Assistant in Connecticut
4. What's After Schooling or Becoming an AVA?
5. Advancement Opportunities and Continuing Education for Connecticut Veterinary Assistants
Sponsored Search
Veterinary Assistant Careers in Connecticut
Connecticut checks in as one of the better paying states for veterinary assistants. The Bureau of Labor Statistics reported that the average salary of a Connecticut veterinary assistant is $32,010 per year. That pay scale is pretty consistent throughout the state. The cities of Greenwich, Norwalk and Stamford are reported to have the highest average salaries which are closer to $33,000 per year. More experienced veterinary assistants can see their annual salaries increase as some Connecticut veterinary assistants have reported making upwards of $40,000 annually. The number of working veterinary assistants in Connecticut is just shy of 1,000 and there are new opportunities opening up each year. Close to a 4% increase is expected each year as the demand for veterinary assistants continues to grow in Connecticut. The city of New Haven currently has the highest population of veterinary assistants with 25% of the state's total number working in that city.
What job duties of a veterinary assistant may include:
A veterinary practice relies a great deal on its veterinary assistants. These individuals are equipped with a variety of skills that enables them to attend to an array of job duties. That makes their everyday job multi-dimensional, which can make for an enjoyable and rewarding career.
A quick glimpse into a host of veterinary assistant responsibilities:
• Interacting with clients
• Scheduling appointments and follow-up visits
• Asking for records requests from other vet facilities
• Inventory control duties
• Sanitizing veterinary equipment
• Cleaning of cages
• Operation room sanitation
• Assistance in filling prescriptions
• Prepping exam and operating rooms
• Maintaining updated medical records
• Awareness special dietary needs of pets
• Animal walking and exercising
There are more job responsibilities that have enabled Connecticut veterinary assistants to become important members of an animal healthcare team.
1. Connecticut Education Requirements
Within the state of Connecticut, there is no minimum amount of educational requirements for veterinary assistants. However, the majority of animal healthcare facilities look for veterinary assistants who have attained at least a high school diploma or GED equivalency. There are some high schools across the state that offer veterinary assistant programs to help students get an early start on becoming a Connecticut veterinary assistant. There are online distance learning programs to choose from as well. Certificate programs are also offered by post-secondary schools. Connecticut has no requirement that demands veterinary assistants earn an AVA (Approved Veterinary Assistant) distinction. However, earning a certificate will markedly improve one's chances of finding a veterinary assistant job in Connecticut.

2. Find a Veterinary Assistant Training Program
A veterinary assistant training program is a way of educating students on the essentials of the job. This kind of training enables veterinary assistants to find a place on an animal healthcare team while also being very productive in their line of work. Training programs are curriculum-based and concentrate on all facets of being a veterinary assistant. There is a lot to learn about veterinary assistance and this kind of professional instruction teaches students about medical terminology, the identification of different breeds, proper restraining techniques, ways to administer medications, how to handle chemicals and much more.
A few veterinary assistant campus and online programs in Connecticut:
• Manchester Community College
60 Bidwell St,
Manchester, CT 06040
Phone: (860) 512-3000
• Middlesex Community College
Middletown Campus
100 Training Hill Rd.
Middletown, CT 06457
860-343-5800
• Northwest Connecticut Community College
Park Place E
Winsted, Connecticut, 6098
Phone: 860-738-6300
Finding a NAVTA approved program:
As a way of improving the veterinary assistant profession, the NAVTA put together a veterinary assistant approval program in 2010. This program's purpose was to define the role of a credentialed veterinary assistant. Individuals who want to learn more about enrolling in an NAVTA Approved Veterinary Assistant Program can find a list here. Currently, there are 35 approved programs throughout the U.S. and Canada, as well as 3 approved online programs. Connecticut currently is home to one NAVTA accredited campus program. The 3 online accredited programs can be found here.

3. How to Become an Approved Veterinary Assistant in Connecticut
There is not a mandated veterinary assistant program in Connecticut, although that does not diminish the value of additional credentialing. The VetMed Team offers a variety of options for veterinary assistants. Those who have accumulated a lot or a little experience can choose from a host of options that best suits them. The following section touches on the ways to become an approved Connecticut veterinary assistant.
What is a Connecticut approved veterinary assistant (AVA)?
• The Approved Veterinary Assistant (AVA) distinction is a national certificate awarded to veterinary assistants.
What are the approved available options by the NAVTA in Connecticut?
• Externship Option: This option is intended for those are not employed in a veterinary practice, but are looking for employment in that capacity. This program offers on-site training and instruction, which many animal healthcare practices are requiring.
• Experiential Learner: This option is for working veterinary assistants in Connecticut. An employment requirement is required and that extends to working at least 20 hours a week in a full-service veterinary practice.
• Veterinary Assistant Program: This option targets employed Connecticut veterinary assistants. That means being employed in a full-service veterinary practice for a minimum of 20 hours a week.
Once you complete an approved option.
• Satisfying all of the requirements of an approved option means that you have qualified to take the AVA exam that relates to the program you have completed. A code will be issued and you can set up the terms to take your exam.
After passing the approved veterinary assistant examination in Connecticut.
• Once you achieve a passing score on your exam, you will be processed immediately and issued a certificate. Congratulations are in order as you have officially become an approved Connecticut veterinary assistant.
Staying current as a Connecticut AVA.
• Your Connecticut AVA is required to be renewed every 2 years. You must also provide p proof of ongoing education over the next 2 years and pay a $10 renewal fee.
4. What's After Schooling or Becoming an AVA?
After you have satisfied every requirement to become an approved veterinary assistant in Connecticut, the career opportunities will start to open up. Veterinary assistants with that distinction are often favored by most employers during the hiring process. Veterinary practices need quality assistants they can rely on as it enables the facility to function more efficiently. Once you have become approved, you can lean on your veterinary assistant education to help with your current job or future job prospects. Here is a quick glimpse at some of the potential employers that are located throughout the state of Connecticut.
Potential Veterinary Assistant Employers in Connecticut:
VCA (Veterinary Centers of America)
VCA is a nationwide organization committed to improving the standard of care in its own hospitals as well as contributing to the good of veterinary medicine. This is carried out through a number of flagship Advanced Veterinary Care Centers. Clients will always find quality primary care in any one of the 750 hospitals located across the country. Here are a few of the Connecticut VCA locations.
• VCA Bristol Animal Hospital
865 Terryville Avenue
Bristol, CT
860-583-4641
• VCA Valley Animal Hospital
39 Patria Road
South Windsor, CT
860-528-2178
• VCA Foxon Animal Hospital
11981 Foxon Rd.
East Haven, CT
203-468-2001
• VCA Plainfield Animal Hospital
1100 Norwich Road
Plainfield, CT
860-564-7177
Banfield Pet Hospital
Veterinarian Warren J. Wegert had an innovative vision for veterinary medicine and brought it to life in 1955 with the first Banfield Pet Hospital. Since then, Banfield Pet Hospital now has more than 900 locations in the United States and Puerto Rico. The hospital was built on the ideal that the best relationships are formed when people work together.
Below are the Banfield Pet Hospitals located in Connecticut.
• Waterbury
475 Bank St
Waterbury, CT, 06708
(203) 755-0035
• North Haven
400 Universal Dr North
North Haven, CT, 06473
(203) 234-0313
• Norwalk
525 Connecticut Ave
Norwalk, CT, 06854
(203) 866-2666
Vetco Wellness Centers and Vaccination Clinics inside PETCO
VETCO is made up of animal healthcare professionals that bring preventative health care to pets. VETCO is known for offering affordable and quality health care while also working to advance the careers of those in the veterinary profession through its relationships with teaching institutions and veterinary practices.
• Located in Avon Petco
9 West Avon Road
Avon, CT 06001
860-404-8880
• Located in Danbury Petco
5-B Sugar Hollow Road
Danbury, CT 06810
203-748-0120
• Located in North Haven Petco
390 Universal Drive
North Haven, CT 06473
203-234-6743
• Located in Stratford Petco
955 Ferry Boulevard
Stratford, CT 06614
203-378-9004
If you lack experience working with animals, then it may be time to consider attaining an internship or volunteering while you are in the midst of trying to find employment.

5. Advancement Opportunities and Continuing Education for Connecticut Veterinary Assistants
If you are currently holding a position as a veterinary assistant, but are not an approved veterinary assistant (AVA), this is the time to start advancing your career. By becoming an approved veterinary assistant you will raise your status in the veterinary profession while also contributing to the overall good of animal healthcare in Connecticut.
This is also a chance to climb the ladder of success. A future as a veterinary technician could be awaiting as you continue your education in the veterinary field. That could even lead to a long-term goal of becoming a veterinarian.
Resources in Connecticut
Connecticut Veterinary Medical Association
American Veterinary Medical Association (AVMA)
Connecticut Pet Animal Welfare Society
SPONSORED LISTINGS
Featured Programs: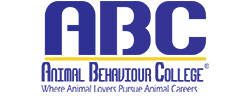 Earn your Online Bachelor of Science in Applied Biological Sciences – Preveterinary Medicine.
Selected Campus Locations:

With Penn Foster's online and accredited veterinary programs, you can learn the skills to help you take the first step toward a career working with animals.
Selected Campus Locations: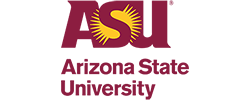 Earn your Online Bachelor of Science in Applied Biological Sciences – Preveterinary Medicine.
Selected Campus Locations:
Selected Programs: