Starting off the exciting journey to becoming a veterinary assistant in Alaska can be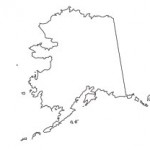 accomplished by completing the following steps.
1. Meet Alaska Education Requirements
2. Find a Veterinary Assistant Training Program
3. How to Become an Approved Veterinary Assistant in Alaska
4. What's After Schooling or Becoming an AVA?
5. Advancement Opportunities and Continuing Education for Alaska Veterinary Assistants
Sponsored Listings
SPONSORED LISTINGS
Featured Program:

If you love working with animals, take the first step toward a new career as Veterinary Assistant with the NAVTA-approved Veterinary Assistant program at Penn Foster. Take affordable classes online - at your own pace - and apply what you've learned through a hands-on externship training at a veterinary practice of your choosing.
Selected Campus Locations:
Salary Expectations and Potential Pay
The Bureau of Labor Statistics has determined the average salary of an Alaska veterinary assistant to be $29,050 per year. But pay rates differ according to location in Alaska. Veterinary assistants in Anchorage can earn a base salary closer to $33,000 per year while Fairbanks veterinary assistants can expect to earn right around the same amount. The typical veterinary assistant salary in Juneau can also reach upwards of $33,000 annually. Anchorage has the highest population of veterinary assistants while Fairbanks ranks second in Alaska. The highest reported salaries of veterinary assistants in Alaska check in at $38,000 per year. Veterinary assistants are in greater demand in Alaska with an overall expected increase of 12% in jobs through the next seven years. The following information will give you an advantage when seeking out an opportunity or career advancement.
What job duties position as a veterinary assistant may include:
Animal health care teams rely heavily on the services of a veterinary assistant. That is because their versatile skillset allows them to complete a wide array of duties. The day-to-day responsibilities of a veterinary assistant are not one dimensional, which makes for a well-rounded and excited job experience.
A quick glimpse into a host of veterinary assistant responsibilities:
Dealing with clients upon their arrival
Coordinating appointments and follow-up visits
Making records requests by contacting other vet facilities
Overseeing inventory control
Sanitizing supplies and equipment
Cleaning cages properly
Verifying operation room sanitation
Assisting doctor in filling scripts
Prepping examining rooms
Keeping updated medical records
Being cognizant of individual dietary needs
Animal walking and exercising duties
There are often a lot more responsibilities than most people realize as Alaska veterinary assistants are valuable members of an animal healthcare team.

1. Meet Alaska Education Requirements
The state of Alaska has not issued a mandated set of educational requirements for veterinary assistants, although most veterinary facilities hire candidates who have earned a minimum of a high school diploma or GED equivalency. Some high schools actually offer veterinary assistant programs as students can get an early start on their training to become an Alaska veterinary assistant. There are also distance learning programs conducted online as well as certificate programs offered by numerous post-secondary schools. Alaska also has no statewide requirement to become an AVA (Approved Veterinary Assistant) or CVA (Certified Veterinary Assistant). However, earning a certificate will increase the chances of landing a top-quality veterinary assistant position in Alaska.

2. Find a Veterinary Assistant Training Program
A veterinary assistant training program provides an education on the job essentials. This type of preparation will allow veterinary assistants to become valuable members of an animal healthcare team. Training programs feature detailed curriculums that focus on all aspects of being a veterinary assistant. There is a great deal to know about veterinary assistance and formal instruction teaches how to identify breeds, proper restraining techniques, medical terminology, ways to administer medications, handling of chemicals and much more.
 A few veterinary assistant campus and online programs in Alaska:
Charter College Alaska
Anchorage Campus
2221 East Northern Lights Blvd.
Suite 120
Anchorage, AK 99508
907-277-1000
Mat-Su College
8295 East College Dr
Palmer, AK 99645
907-745-9774
University of Alaska Anchorage
University of Alaska Anchorage
3211 Providence Drive
Anchorage, AK 99508
(907) 786-1800
Finding a NAVTA approved program:
In order to improve the veterinary assistant profession, the NAVTA established a veterinary assistant approval program in 2010. This program clearly defined the expected role of a credentialed veterinary assistant. Those who are interested in learning more or potential attending an NAVTA Approved Veterinary Assistant Program can find a list here. There are currently 35 approved programs throughout the U.S. and Canada, in addition to 3 approved programs online. Alaska currently does not have any NAVTA accredited campus programs, but there are 3 online accredited programs.

3. How to Become an Approved Veterinary Assistant in Alaska
There is no required veterinary assistant program in Alaska, although that does not mean that new and experienced veterinary assistants can further their credentials. The VetMedTeam offers options for all different levels of veterinary assistants. Those with extensive or marginal experience can choose from a list of options. The following section explains more about an approved Alaska veterinary assistant and the ways to earn that distinction.
What is an Alaska approved veterinary assistant (AVA)?
The Approved Veterinary Assistant (AVA) distinction is a national certificate awarded to veterinary assistants.
What are the approved available options by the NAVTA in Alaska?
Externship Option: This is for individuals who are currently not employed in a veterinary practice, but are seeking employment. The function of this program is to provide on-site training and teach lessons that many practices are currently requiring.
Experiential Learner: This is designed for the working veterinary assistant in Alaska. There is an employment requirement of working in a full-service veterinary practice for at least 20 hours on a weekly basis.
Veterinary Assistant Program: This program is for already-employed Alaska veterinary assistants. Employment in a full-service veterinary practice is required, which comes with a minimum of a 20-hour weekly work log.
Once you complete an approved option.
Passing all the necessary requirements of an approved option means that you are qualified to take the AVA examination that applies to the program you have completed. A code will be issued and you can then set the terms and conditions to take your exam.
After passing the approved veterinary assistant examination in Alaska.
Once an exam is completed and a passing grade is issued, processing will begin immediately and you will be issued a certificate. Congratulations come nest as you have officially become an approved Alaska veterinary assistant.
Staying current as an Alaska AVA.
Your Alaska AVA designation must be renewed every 2 years. There must also be proof of ongoing education over the next 2 years.
4. What's After Schooling or Becoming an AVA?
Once you have met all of the requirements to become an approved veterinary assistant in Alaska, expect your career opportunities to expand. This kind of credentialing makes veterinary assistants more appealing and valuable to prospective employers. Most veterinary practices are in favor of hiring veterinary assistants who have undergone formal training. It saves time and helps vet practices run more efficiently. Once you have become certified and can rely on the strength of a veterinary assistant education, you will see more opportunities open up as you will possess a distinct advantage. Here is a look at some of the potential employers and resources located throughout the state of Alaska.
Potential Veterinary Assistant Employers in Alaska:
Alaska State Veterinary Medical Association The AKVMA enables veterinary assistants to submit their resumes and seek out prospective employers. This site is an excellent resource for those looking to connect with potential employers.
AKVMA https://www.akvma.org/
Phone: 800.272.1813
Fax: 877.334.2565
Email: admin@akvma.org
 VCA (Veterinary Centers of America) VCA is committed to continuously improving the standard of care for our hospitals and for veterinary medicine as a whole. We do it through flagship Advanced Veterinary Care Centers, our National Board and Chief Officer, and through the compassionate, high quality primary care we provide at our nationwide family of over 750 hospitals.
VCA Alaska Pet Care Animal Hospital
3900 Lake Otis Parkway
Anchorage, AK
907-562-7387
VCA Bering Sea Animal Hospital
1347 E. 74th Avenue
Anchorage, AK
907-344-5535
VCA Eagle River Animal Hospital
11710 Business Boulevard
Eagle River, AK
907-694-3800
VCA Big Lake Animal Hospital
9750 W. Parks Hwy
Wasilla, AK
907-892-9292
Alaska Veterinary Clinic This clinic has received a variety of local awards and is recognized as a reputable service for all kinds of pets. Dentistry services also available for pets here.
Alaska Veterinary Clinic
300 E Fireweed Lane
Anchorage, AK 99503
888.490.1530
Fax: 888.215.0651
North Pole Veterinary Hospital Up and running since 2006, this is one of the most northern animal hospitals anywhere in the world. This hospital offers a long line of services, which includes microchipping, parasite prevention, dermatology and much more.
2942 Hurst Road
North Pole, AK 99705
Phone: (907) 488-2335
If you are rather inexperienced when it comes to working with animals, then it is wise to consider finding an internship or volunteering while you are in the process of seeking out employment.

5. Advancement Opportunities and Continuing Education for Alaska Veterinary Assistants
If you are now working as a veterinary assistant but have not been deemed an approved veterinary assistant (AVA), this can be the beginning of your advancement. Earning the distinction of approved veterinary assistant further legitimizes your standing in the profession and also contributes to the veterinary field in Alaska.
This is also an opportunity to advance your career and move up in the ranks on an animal healthcare team. Becoming a veterinary technician could be the next logical step in your progression through a worthwhile and rewarding career, which could even end with the goal of becoming a veterinarian.
Resources in Alaska
American Veterinary Medical Association (AVMA)
Loving Companion Animal Rescue
Alaska State Veterinary Medical Association
SPONSORED LISTINGS
Featured Programs:

With Penn Foster's Veterinary Technician Program, you'll learn the skills that will help you take the first step towards a career as a Veterinary Technician. (NAVTA) Approval
Selected Campus Locations: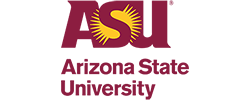 Earn your Online Bachelor of Science in Applied Biological Sciences – Preveterinary Medicine.
Selected Campus Locations:
Selected Programs: