The path to becoming a veterinary assistant in Alabama can be achieved by following these
five steps.
1. Meet Alabama Education Requirements
2. Find a Veterinary Assistant Training Program
3. Become an Approved Veterinary Assistant in Alabama
4. Post-Education and becoming an AVA
5. Advancement Opportunities and Continuing Education for Alabama Veterinary Assistants
Sponsored Listings
SPONSORED LISTINGS
Featured Program:

If you love working with animals, take the first step toward a new career as Veterinary Assistant with the NAVTA-approved Veterinary Assistant program at Penn Foster. Take affordable classes online - at your own pace - and apply what you've learned through a hands-on externship training at a veterinary practice of your choosing.
Selected Campus Locations: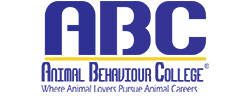 Earn your Online Bachelor of Science in Applied Biological Sciences – Preveterinary Medicine.
Selected Campus Locations:
Veterinary Assistant Careers in Alabama
Alabama veterinary assistants earn an average salary of $23,440 annually per the U.S. Bureau of Labor Statistics. However, that is not the top-end salary as there is room for more earning potential. The highest Alabama veterinary assistants can earn up to $31,480 on an annual basis. Base salaries also differ according to location as veterinary assistants in Birmingham take home an average salary of $28,182 per year. The base salary in Tuscaloosa is $27,553 while Mobile is not far behind at $27,278.
Job growth for veterinary assistants in Alabama stands at 13%, which is higher than the nationwide average of 9%. There are close to 1,200 veterinary assistants currently employed in the state of Alabama and that number is expected to increase in each of the next eight years. Currently, the highest concentration of veterinary assistants in Alabama are located in the southeastern part of the state with high numbers in the Montgomery, Auburn and Opelika.
What your position as a veterinary assistant may include:
An animal health care facility places a great deal of responsibility on its veterinary assistants. The team concept is emphasized in this type of workplace and veterinary assistants bolster a facility's effectiveness by attending to various tasks. Veterinaries rely heavily on these assistants, who deal with animals, staff, patients and administrative duties.
A quick glimpse into some of the responsibilities of a veterinary assistant:
Customer service (taking calls, scheduling appointments)
Managing client records
Overseeing the discharging of clients
Requesting record from other veterinary facilities
Keeping Inventory count and monitoring control
Instrument sterilization and sanitation
Cage cleaning and disinfecting
Assistance capacity in the filling of prescriptions
Making sure exam rooms are prepped
Maintaining updated medical records
Understanding dietary needs of various animals
Handling animal walking and exercise
 There are additional job duties which enable veterinary assistants to be key contributors in a Alabama animal healthcare facility

1. Alabama Education Requirements
Alabama has set forth no specific educational requirements to become a veterinary assistant. But most facilities tend to favor applicants who have earned a high school diploma or GED equivalency. There are introductory classes offered in select Alabama high schools that familiarize students with the basics of becoming a veterinary assistant. There are additional educational avenues, which offer certificate programs in veterinary assistance. Another route towards becoming an Alabama veterinary assistance exists in an online capacity. Applicants do not need to hold an AVA (Approved Veterinary Assistant) to work in the state of Alabama. However, certifications can enhance the prospects of acquiring a veterinary assistant position.

2. Finding a Veterinary Assistant Training Program
A veterinary assistant training program is designed to equip students with the necessary skills required to form a multitude of job assignments. Those assignments are taught as part of a detailed curriculum which covers the entire scope of a veterinary assistant's responsibilities. Within a training program, students will learn how to identify different breeds, how to administer post-operative care and the proper ways to administer medications. There is a host of other institutional components that prepare veterinary assistants to be valuable members of animal healthcare teams within the state of Alabama.
Here is a look at some veterinary assistant campus and online programs located in Alabama:
Calhoun Community College
P.O. Box 2216
Decatur, AL 35609
1-800-626-3628
Ross Medical Education Center
930 Old Monrovia Rd NW, Ste 12
Huntsville, AL 35806
(866) 815-5578
Jefferson State Community College
2601 Carson Rd.
Birmingham, Alabama 35215-3098
(205) 853-1200
Selma Innovation Technology Training Institute
116 Mabry Street
Selma, AL 36701
(334) 874-4222
Finding a NAVTA approved program:
The National Association of Veterinary Technicians in America (NAVTA) took it upon itself to establish a veterinary assistant approval program in 2010. The NAVTA is well known throughout the country in animal health care and has created a detailed list of the expectations that should be synonymous with credentialed veterinary technicians.
Those who are interested in enrolling in a NAVTA Approved Veterinary Assistant Program can look through a list of schools here. At the current time, there are 35 NAVTA approved programs within the United States and Canada, as well as three online programs.

3. Ways to Become an Approved Veterinary Assistant in Alabama
 Alabama has not issued any kind of mandatory training program or certification for veterinary assistants. However, there are ways of becoming credentialed as Alabama residents can increase their job opportunities with a valid certification.
The Alabama Veterinary Medical Association does not offer a certification for veterinary assistants. However, there is the option of obtaining a certification from the NAVTA.
What are the approved options that are currently by the NAVTA in Alabama?
Externship Option: This is designed for individuals who do not currently work in a veterinary practice, but is interested in finding employment in that field. This program focuses on training prior to employment which is becoming more popular in many practices.
Experiential Learner: Veterinary assistants who are already employed in Alabama qualify for this option and must work a 20-hour weekly minimum.
Veterinary Assistant Program: Current Alabama veterinary assistants working a full-service veterinary practice are eligible for this program.
Once you complete an approved option.
Completing an approved option will qualify individuals to AVA examination, which includes terms and conditions based on the completed program.
After a passing score on the approved Alabama veterinary assistant examination.
Once a passing grade is achieved, processing will occur and a certificate will be awarded. That means you are an approved Alabama veterinary assistant.
Staying current as an Alabama AVA.
Two-year renewals are required in Alabama along with a minor fee and proof of some form of continuing education.
 4. What's After Schooling or Becoming an AVA?
Following the educational training process, veterinary assistants begin working in the state of Alabama. The state of Alabama has one of the smaller populations of veterinary, although its numbers are expanding. Alabama is home to more veterinary assistants than neighboring Mississippi and a higher location quotient than neighboring Georgia.
 Potential Veterinary Assistant Employers in Alabama:
Alabama Veterinary Medical Association (AVMA) This association offers a host of resources as well as classified listings of veterinary jobs throughout the state of Alabama.
AVMA http://www.alvma.com/?page=ClassifiedAds
781 Tiger Oak Drive
Pike Road, AL 36064-3060
Phone: 334-395-0086
VCA (Veterinary Centers of America) The VCA is an organization that is home to 120 facilities around the country and here is the location of the Alabama VCA.
1901 27th Avenue South
Homewood, AL
205-871-2371
Carriage Hills Animal Hospital and Pet Resort Located in Montgomery, this well-known animal hospital has extended hours to cater to all types of animals and has received an abundance of top-notch reviews. There are a lot of services and amenities for animals at this facility.
Address: 3200 Eastern Blvd
Montgomery, AL 36116
Phone:(334) 277-2867
Riverview Animal Clinic From everything to wellness to surgery to dental, Riverview is complete with animal health care services. Located in Birmingham, Riverview has been a mainstay in the community.
Address: 4640 Highway 280 S
Birmingham, AL 35242
Phone:(205) 991-9580
There is the additional alternative of interning or volunteering for those individuals looking experience as a veterinary assistant.
5.Advancement Opportunities and Continuing Education for Alabama Veterinary Assistants
If you are now working in Alabama as a veterinary assistant without being certified or approved, this is your opportunity to enhance your standing and career. By achieving a veterinary assistant certification, you will strengthen your overall credentials and become a more valuable member of the veterinary field in Alabama.
A certification can be a stepping stone to higher positions in the veterinary field and could also mean more pay. A certification could be the beginning of an ongoing veterinary education that can propel you further up the ladder of success.
Resources in Alabama
Alabama Veterinary Medical Association
Greater Birmingham Humane Society
American Veterinary Medical Association (AVMA)
Alabama Veterinary Technicians Association